Students, faith communities call for change in gun laws after Parkland school shootings
As the students of Parkland, Florida step up to advocate for change in gun laws to prevent another school shooting in this country, young people from across the United States and national members of the faith community are standing with them in the call for action.
Several survivors of the massacre at Marjory Stoneman Douglas High on Valentine's Day, which ended with the deaths of 17 students and teachers, have stepped up to make sure there will be no more mass murders in our schools. The young people, supported by their families and their community, have been very vocal in their call for stricter gun control legislation. They are calling out state and federal politicians, pressuring for change.
"In the witness of students we are seeing policy advocacy at its most powerful — when the people and communities most impacted by an issue claim their voices and demand change, the policy dialogue shifts," said Sandy Sorensen, director of the UCC Washington D.C. office. "This is not something new—youth voices led the way in passing the UCC General Synod resolution calling for the recognition of gun violence as a public health issue."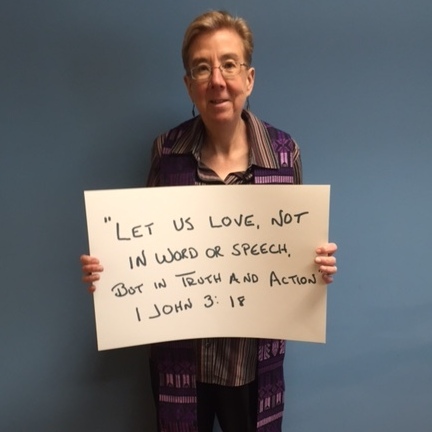 On Sunday, Feb. 18, the students announced plans for a march on Washington to demand congressional action on gun violence. The event, dubbed "March For Our Lives," is scheduled for March 24.
The United Church of Christ, as one of 50 faith groups making up the national coalition, Faiths United Against Gun Violence, has long been committed to advocacy and organizing around responsible gun legislation. Faiths United, in tandem with the efforts of the young people, is working for change and is calling on all faith organizations, denominations, and groups to join in. A group statement issued Friday reads, "We firmly believe that in the face of gun violence, the invocation of 'thoughts and prayers' without action is sacrilege. The job of people of faith—especially those legislators who profess faith—is not to offer empty words. Our faiths call us to transformative action that heals our society."
On Monday Faiths United launched a social media campaign #PrayerAndPolicy to encourage faith communities to pray, and to also take action.
"We engage in advocacy and organizing, seeking legislative and societal change that will transform the reality of '93 gun deaths daily,'" the statement continues. "In recent months we have held press conferences, advocated with Congressional leaders, worked against state bills that would allow guns in houses of worship, and opposed federal proposals to mandate concealed carry reciprocity. It is time for faith-based organizations to become part of this larger movement to prevent gun violence."
Faiths United hopes to support the Florida young people who are starting a movement among their peers, prompting other students across the country to speak out against gun violence and bring pressure on lawmakers to pass sensible, responsible policies to end gun violence. Legislators, who up to now have been complacent in addressing the issue.
A rally on Saturday in Fort Lauderdale, a lie-in on Monday outside the White House in Washington, D.C., and a march to the Florida statehouse in Tallahassee on Tuesday, are just some of the ways students are making their voices heard.
"Faiths United has been working for many years to amplify faith voices and the unique role of the faith community in address gun violence and working for gun violence prevention," Sorensen said. "Faiths United annually coordinates a nationwide "Gun Violence Sabbath" to remind the country of the terrible toll of gun violence and to encourage faith communities to not only hold vigils but to tirelessly advocate for sensible gun violence prevention laws on a local, state and national level. The importance of working on all these levels of policymaking was, sadly, made clear again in last week's tragic mass shooting in Parkland. Florida has some of the weakest gun laws in the country, so it is all the more impressive that students are traveling to the state capital of Tallahassee to call for gun violence prevention."
The murders at Marjory Stoneman Douglas High School last week replaced Columbine High School in 1999 as the deadliest high school shooting in America. There is a march planned to mark that anniversary on April 20. Organizers behind the Women's March are also calling for a 17-minute nationwide walkout by teachers and students on March 14, a month after the Parkland shooting, to protest inaction from lawmakers on gun-control legislation.
"Our love of neighbor, our love of children and our commitment to a just world for all are lived out in our work to prevent gun violence," said Sorensen. "The courageous voices of the students from Parkland and around the country remind us: words are not enough."
United Church of Christ resources on gun violence prevention can be found here.
---
Related News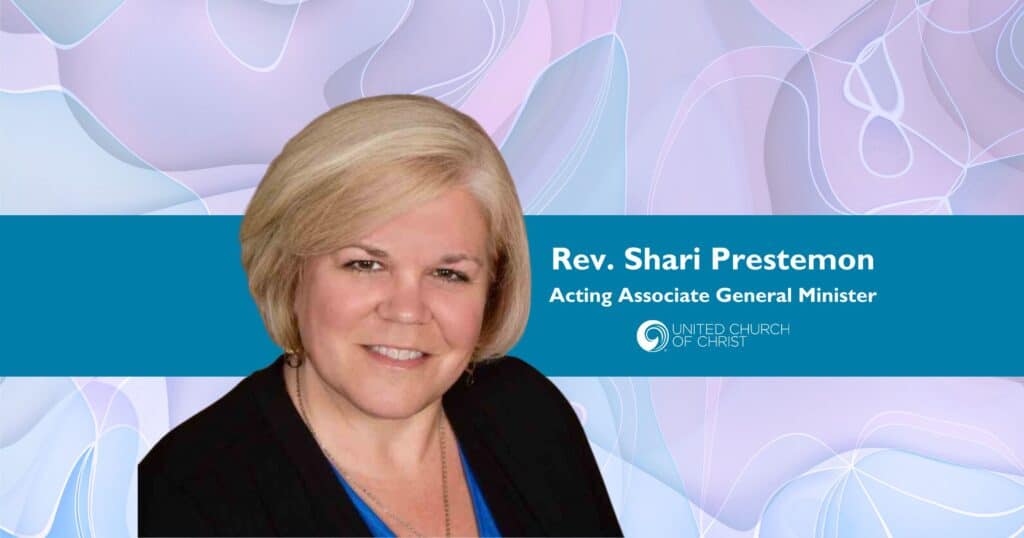 A new United Church of Christ national leader has been called. The UCC Board voted in a...
Read More