UCC D.C. office director joins call for fair wages
The director of the United Church of Christ office on Capitol Hill joined fellow people of faith and members of Congress on Wednesday, April 22, to stand behind federally-contracted janitors and food service workers who, for the first time in their history, walked off the jobs to protest what they say is poverty-level pay.
Sandy Sorensen, director of the UCC Justice and Witness Ministries office in Washington, D.C., along with 20 others from Christian, Muslim and Jewish communities and organizations, gathered in front of St. Joseph's Catholic Church to affirm the dignity and worth of all laborers, believing that jobs should help lift people out of poverty, not keep them there.
U.S. Senate contract employees joined hundreds of striking workers from the U.S. Capitol, the Pentagon, the Smithsonian Institution and other federal landmarks.
"It is morally unacceptable that here in our nation's capital, the thousands of women and men who work long hours serving food in the Senate and House cafeterias and cleaning offices in the Pentagon still must rely on food stamps to feed their children," Sorensen said. "As faith leaders, we felt compelled to stand with our sisters and brothers to call for a raise in the minimum wage for U.S. federal contract workers to $15 an hour, as a step toward a living wage."
The Rev. Ken Brooker Langston, director of the Disciples Center for Public Witness (Christian Church-Disciples of Christ) joined Sorensen in the public witness. The group, along with congressional leaders from both chambers, called on President Barack Obama to step up and champion the growing "Fight for $15" movement by issuing an executive order to give federal workers a living wage of $15 per hour, provide benefits such as paid leave, and allow them to collectively bargain so they wouldn't need to strike to be heard.
The UCC national setting previously supported the Fight for $15 efforts of fast-food workers during post-Labor Day protests in September. Fight for $15 is a nationwide effort of non-union workers advocating for a decent living wage
In response to previous strikes and congressional gridlock, Obama declared he would bypass Congress and sign executive orders to boost the minimum wage to $10.10 and end wage theft on federal contracts. In response to that announcement, CEOs of private companies like The Gap, IKEA, McDonalds and Wal-Mart announced that they too would hike starting pay, while several cities passed ordinances to end wage theft.
Sorensen offered remarks on the reason for supporting workers to close the protest.
"Scripture teaches us that when one of us suffers, all suffer together," Sorensen said. "When full-time workers still have to rely on food stamps and sleep on city streets in order to get by, we cannot look the other way. Our nation can do better."
---
Related News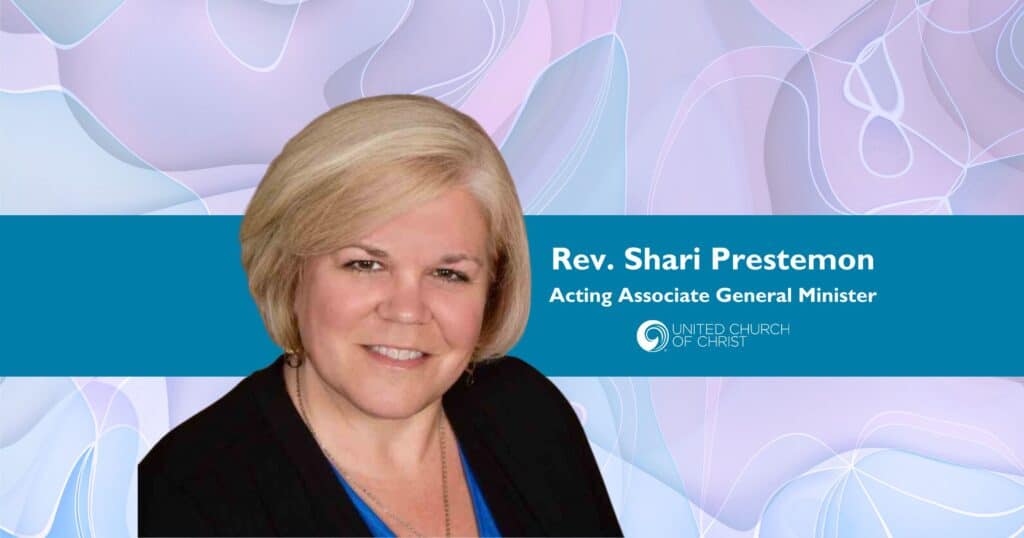 A new United Church of Christ national leader has been called. The UCC Board voted in a...
Read More