Retiring FCC Commissioner lauds UCC commitment to 'confronting divisions and hostilities'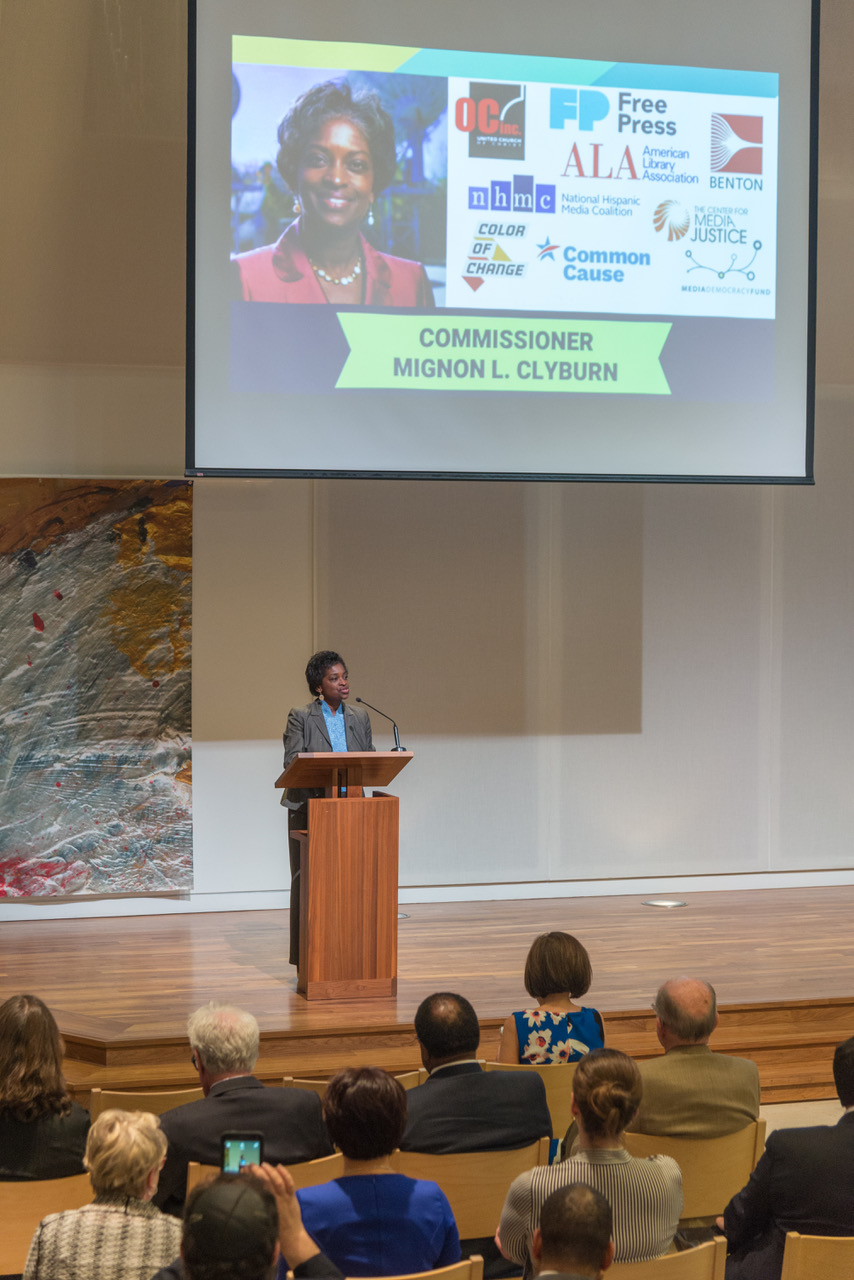 Federal Communications Commissioner Mignon Clyburn chose the sanctuary of First Congregational United Church of Christ in Washington, D.C., to deliver her final speech Wednesday (May 9) before stepping down after almost nine years as a commission member.
At a reception sponsored by the United Church of Christ's media justice ministry, the Office of Communication, Inc. (OC Inc.), and other organizations, Clyburn delivered an emotional speech, noting that when she entered the sanctuary, she was "no less bothered by the many challenges that face us" but that she gained "a sense of comfort and ease" because of what the room represents, "the power of being united for change."
Clyburn noted that the 1943 Basis of Union, which laid the foundation for the eventual merger of the Congregational Christian Churches and the Evangelical and Reformed Church into the UCC in 1957, affirmed a commitment to "confronting the divisions and hostilities of the world."
The First Congregational sanctuary has become the regular venue for OC Inc.'s annual Everett C. Parker Lecture and Awards Breakfast, which honors Parker's legacy of successfully challenging the broadcast license of a Mississippi television station for its news blackout of the civil rights movement in the early 1960s. Clyburn delivered the 2010 Parker Lecture, and in 2016, she was recognized with OC Inc.'s Newton Minow Award for her work at the FCC in support of prison telephone reform and the Lifeline program, which helps low-income people pay for telecommunications services.
Clyburn referenced Parker's work, noting that during the civil rights movement, the owners and assignment editors of southern media outlets concluded that if they did not cover the movement, "it did not happen." This, she asserted, "is why we fight."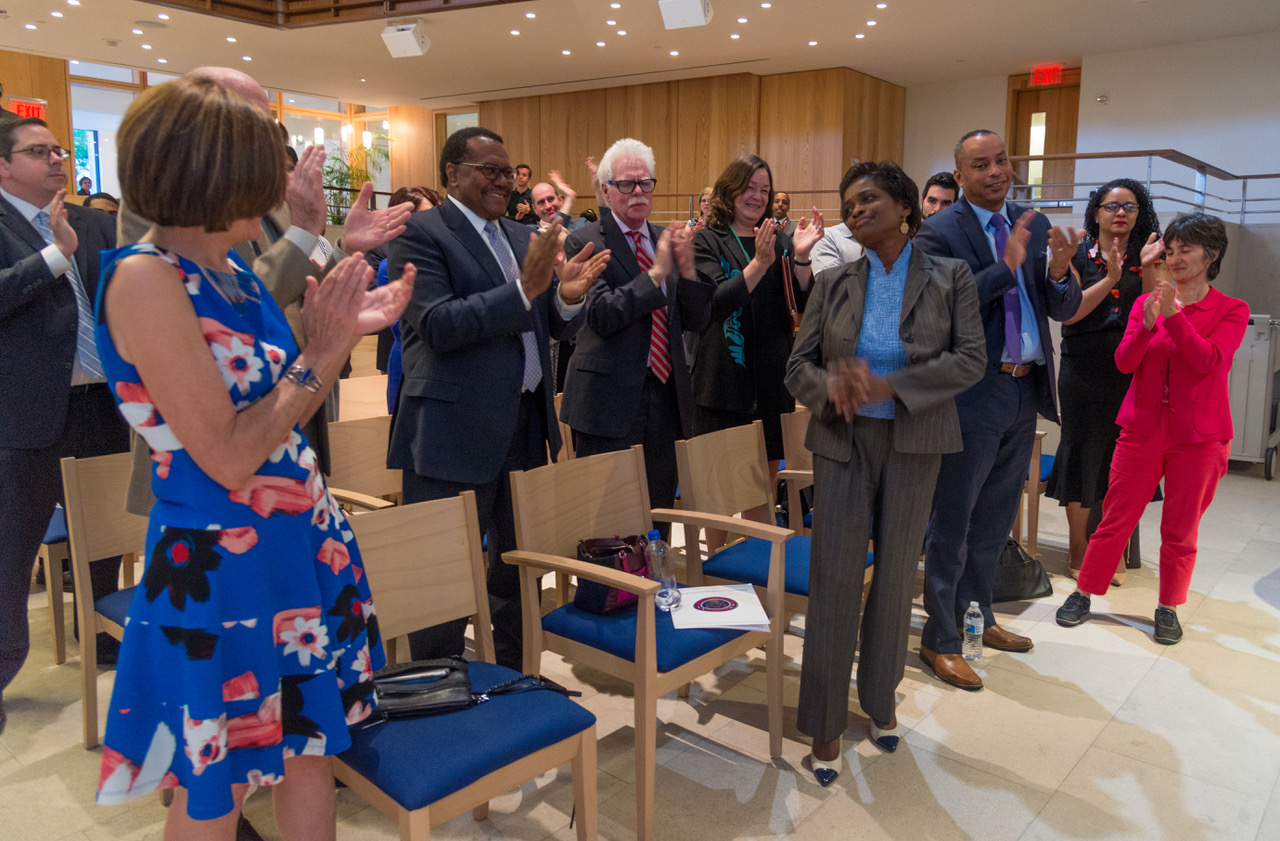 Clyburn referenced the FCC's recent moves to reverse Obama-era policies supporting the preservation of an open Internet, prison telephone rate reform and diversity in media, and called on the assembled activists to continue their efforts. "I know that in this space," she concluded, "when you reflect on our collective contributions, you look forward rather than backward, because as we move to the next phase in this eternal fight for justice and equity, know that history has affirmed that those who are united for good will win."
The same day that Clyburn stepped down, lawyers representing OC Inc. filed declarations prepared by UCC members living in media markets served by Sinclair Broadcasting. The declarations challenged the company's efforts to acquire additional television stations in those markets, acquisitions that would make it by far the largest owner of local television stations in the country.
The full text of Clyburn's prepared remarks is available here.
The 2018 Parker Lecture will be held on October 11 at the First Congregational United Church of Christ.
Sara Fitzgerald, who sits on the OC Inc. Board, is a member of Rock Spring Congregational United Church of Christ in Arlington, Va. Photos courtesy Liz Roll Photography.

---
Related News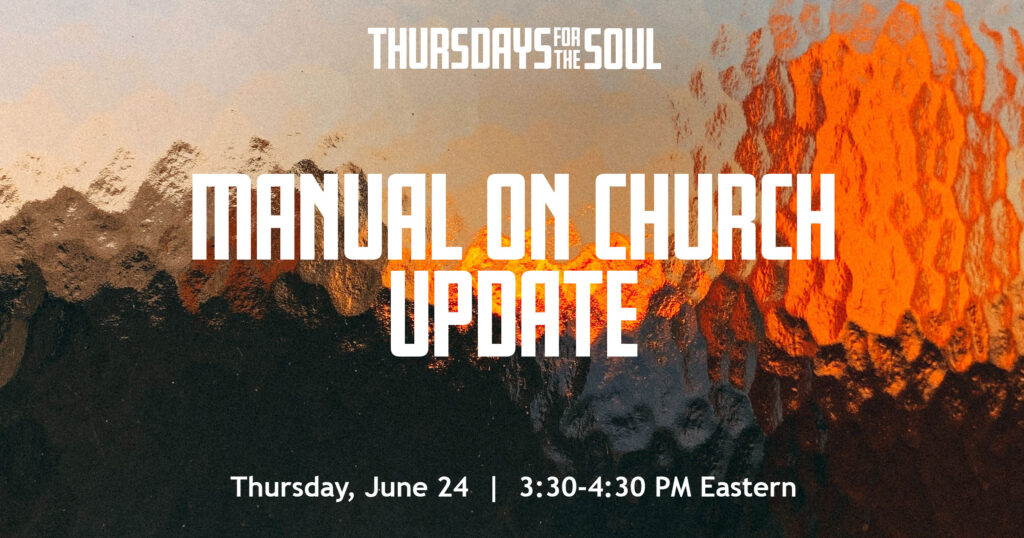 It will be a guide for local churches. And it will be a little different from anything ever...
Read More