Youth Synod history and polity course aims to inspire
To assist the youth and young adults of the United Church of Christ envision themselves as leaders, the Rev. Waltrina Middleton is framing a discussion to take place during the 30th General Synod that shows how the denomination's history and polity can transform them into advocates for justice in unexpected places.
Two prophetic voices and trailblazers of the UCC—the Rev. Bernice Powell Jackson and the Rev. Jeremiah Wright—will co-facilitate what will be a historic session.
Participants of the "Youth and Justice in Unexpected Places" course, part of the Youth and Young Adults program at General Synod, will learn how young people have impacted, transformed and chartered courses in the UCC story and continue to be a part of making that history right now.
"For many of our participants, this will be their first Synod and their first encounter with the UCC outside of their local or conference settings," said Middleton, minister for youth advocacy and leadership formation. "This course sets the tone and serves as an introduction to the wider UCC community for many. For others it is a reaffirmation of their UCC identity and ties."
General Synod takes place June 26-30 at the Cleveland Convention Center, but the youth gathering begins a day earlier, on Thursday, June 25. The polity course is scheduled for Friday, June 26 from 10 a.m. to 12 p.m.
Youth and Young Adults at General Synod (Y&YA@GS), an official outreach of General Synod, is for participants 13 to 20 years old. Stillspeaking Y&YA groups from all across the country convene with pre-synod activities that connect them with UCC history, service, justice, leadership and faith.
The connections begin with Jackson, pastor of First United Church UCC in Tampa, and Wright, pastor emeritus at Trinity UCC in Chicago, as they illustrate the ways in which young people have unlocked their leadership potential.
"What I try to help young people understand is that in the church and in the world, they have the power to change things," said Jackson. "Throughout my own life, I have seen the testimony of that. When it came to the Civil Rights Movement, it was young people who participated. Dr. Martin Luther King, when he was heading up the Montgomery bus boycott, was only 26 years old. In our own history in the United Church of Christ, there were many young people involved in the Wilmington 10 struggle—who themselves were young activists—that resulted in the 10 being released."
In terms of topics on UCC polity, Jackson will speak about "how our denomination [structure] works. We are different from other hierarchical churches, and we will reveal how young people can have an impact because of that."
"We hear often that young people are the future of the church. It's also true that young people are also the present of the church, and any denomination is only as strong as its young people," Jackson said. "They are the ones who often ask hard questions that can help us refocus."
Learn more about the course and the Y&YA@GS program on the General Synod website. Registration in the Y&YA@GS program is required to attend the course.
For the last information about General Synod 30 in Cleveland, make sure you bookmark the General Synod website and check in regularly.
---
Related News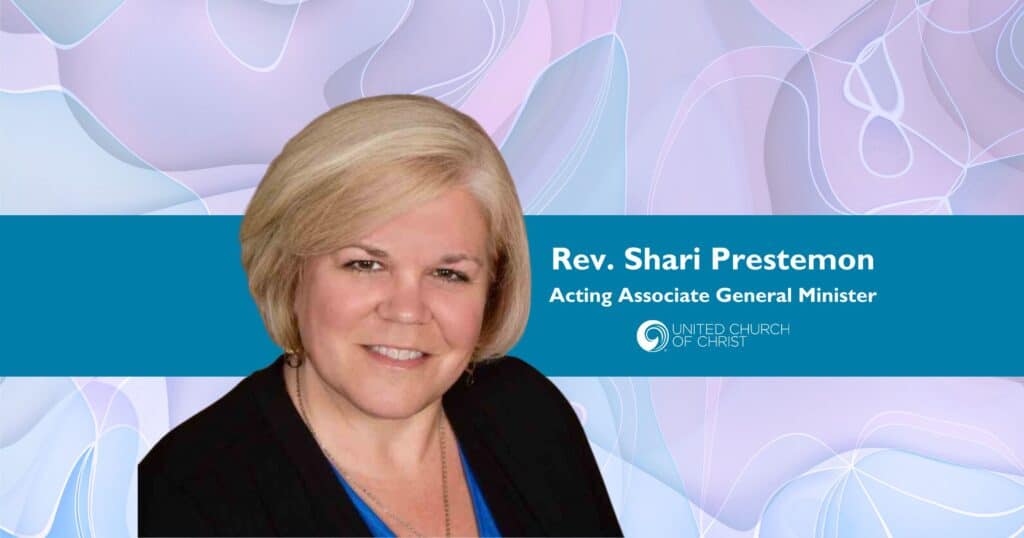 A new United Church of Christ national leader has been called. The UCC Board voted in a...
Read More