Wave of 'Stuff the Pack' school supplies swamps expectations at Synod
As torrential rains and high winds battered the Cleveland Convention Center during General Synod 2015, the flood of school supplies pouring in for the "Stuff the Pack" segment of the UCC Reading Changes Lives Service Project has pleasantly astounded event organizers.
"We have good problems this weekend," said UCC project consultant Angela Barnes, joyously surveying on Sunday morning the growing mound of donated items already more massive than the adjacent pile of 1,000 packed backpacks, which represented the original stated goal.
"When the 1,000 backpacks were filled, I put out a cardboard box for any leftovers that came in and …" said Barnes, her voice trailing off, tears forming in her eyes. "We asked for people to bring one or two items, and we had to have a platform built for the extra items. They're still coming in.
"People are dropping off them off in pallets and suitcases. They're leaving them at the registration desk and outside the door after hours."
The Rev. William Morley, conference minister of the Pennsylvania Southeast Conference, delivered 40 boxes of donations collected from 169 pastors, association moderators and conference members.
"When we tallied up everything, we wound up with several hundred pounds of paper, rulers, binders and backpacks," said Worley.
By 9:30 a.m. Sunday, June 28, two dozen volunteers were scurrying about in the Junior Ballroom of the Global Center for Health Innovation, taking items off of carts and crates, out of bags and baskets to organize for distribution. All items will go to the Cleveland Metropolitan School District and the University Settlement K-8 After School Program.
The "Stuff the Pack" service project marks the culmination of the Reading Changes Lives all-church initiative to raise awareness about how illiteracy directly impacts a range of social justice issues.
A key catalyst behind the project has been the book Hot Dogs & Hamburgers: Unlocking Life's Potential by Rob Shindler. The book chronicles Shindler's journey to help his son, Oliver, overcome a reading deficiency by volunteering to teach adults how to read.
"The stories he told are very compelling," said Worley. "That set the groundwork for what would become 'Stuff the Pack' and became part of the transformative process."
Shindler came to General Synod to lead a presentation Sunday afternoon titled "Tutor the Tutor," on becoming a literacy tutor.
To learn about starting a similar project in your community, log on to events.uccpages.org/reading-changes-lives. 
---
Related News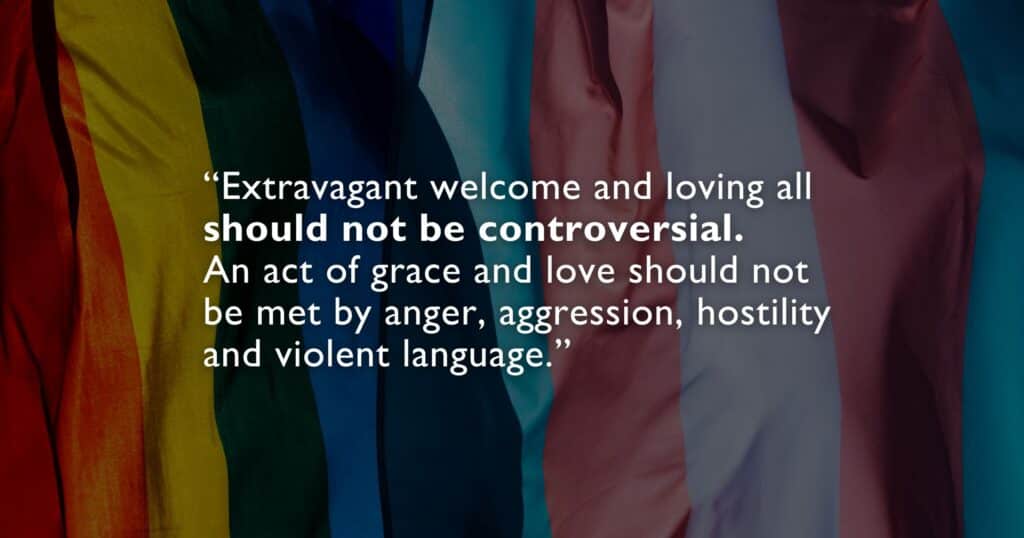 The United Church of Christ National Officers and the Conference Minister of the South Central...
Read More