Synod Votes to Support Korean Unification
Delegates to the UCC's 30th General Synod voted Monday evening to reaffirm their 2003 commitment to advocate for Peace and Reconciliation in the Korean Peninsula, calling now for peace, justice, and reunification of the divided nations.
Seventy years ago, as Japanese occupation of Korea ended with World War II, the developing rivalry between the Soviet Union and the United States resulted in two nations, divided along the 38th parallel. Five years later, the North invaded, and three years of war swept south and north, engulfing nearly the entire peninsula. Fighting ended with the 1953 armistice, creating a buffer zone from the Yellow Sea to the Sea of Japan.
The armistice called for a peace treaty to be written and signed within three months, the Rev. Hun Jung Cho told delegates during their committee work, but it was not. The Director of the Peace Center of the Presbyterian Church in the Republic of Korea (PROK) helped them understand both the background and the vital importance of their message. With no peace treaty ever signed, technically the war has not ended. The United States still deploys more 20,000 troops in South Korea, continuing what Cho described as a classic pattern of competition between land powers and sea powers in his country.
Cho insisted that North Koreans want a peace treaty, and unlike most South Koreans, he has visited the northern capital of Pyongyang five times.
"They are not our enemies," he told the full General Synod during floor debate. "They are our sisters and brothers. They are not demons, or the axis of evil. They are normal human beings."
One concern raised in committee discussions was the potential impact of such a resolution by the UCC. Some thought the church's voice too slight to make a difference.
"You don't know your strength," insisted the Rev. Dr. Min Heui Cheon, ecumenical officer for the PROK. "Do you remember when you passed same gender marriage?"
During the brief debate, the Rev. Kelli Parrish Lukens, representing UCC Disabilities, endorsed the resolution with clear emotion in her voice. She had visited South Korea when the World Council of Churches met in Pusan, and journeyed to the Peace Park by the Demilitarized Zone. There the assembled delegates prayed for peace. "People from all over the world prayed for this reunification," she said. "Please: let us join with the world."
Delegates joined the world with an affirmative vote of 97 percent.
---
Related News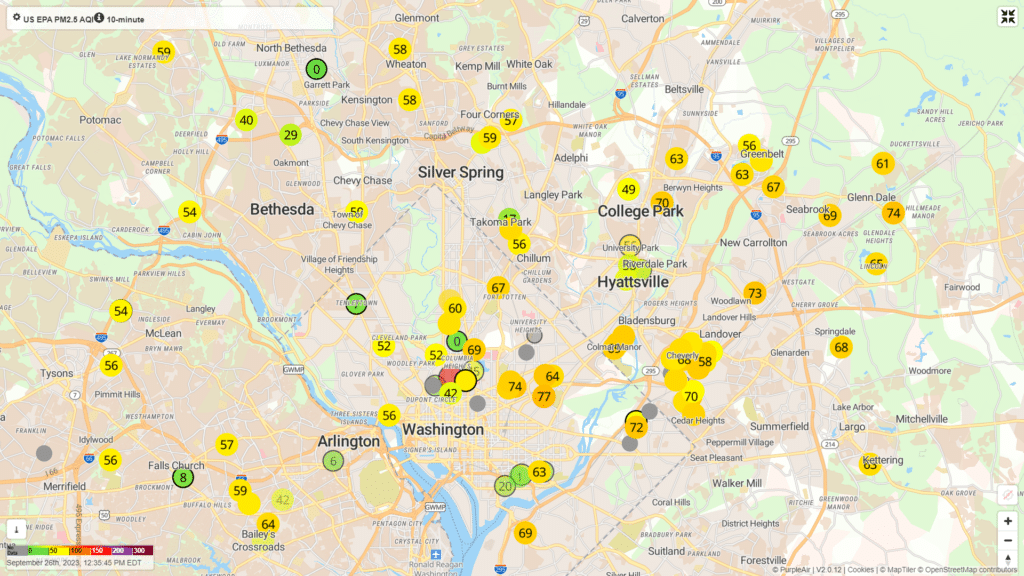 This summer, the United States experienced some of the worst days for wildfire pollution in...
Read More