Artt, Williams nominated as 2017 General Synod moderators
General Synod 2015 is right around the corner, but some of the details for General Synod 2017, to take place in Baltimore, are falling into place.
The Rev. Sue Artt and Norman Williams are the unanimous choice of the General Synod Nominating Committee as moderator and vice-moderator of the 31st General Synod in 2017. The full General Synod, which convenes later this month from June 26 to 30 in Cleveland, will vote to approve the nominees during the biennial gathering.
The role of a General Synod moderator is to help move the agenda of the gathering along according to schedule in a manner that is fair and collegial, while being mindful of any unexpected changes or new Synod business that may arise. Throughout most of the church's history, there were three moderators and assistant moderators at each General Synod, but starting this year there will be two moderators — one lead moderator and a vice-moderator. 
Nominating Committee chair Angela Myers said that Artt, interim conference minister of the Rocky Mountain Conference, and Williams, a Chicago banker, both bring great skills and a passion to serve to the role.
"The nominating committee looked at the guidelines set forth by the church, then looked at all the wonderfully gifted candidates who showed a desire to serve," Myers said. "Sue Artt and Norman Williams were selected because of their diverse skills, experiences and, like all of the candidates, a desire and willingness to serve our great church." 
Artt will serve as a vice-moderator for General Synod 2015. "I'm so eagerly anticipating the fun and the important business at this Synod that it's a bit difficult to think all the way to Synod 2017," she said. "And, at the same time, I am deeply honored to be nominated as moderator for Synod 31 in Baltimore in 2017." 
"This is a very exciting time in the life of our beloved church, as we celebrate the ministries of three great leaders—Geoffrey Black, Linda Jaramillo, and Mike Downs—and as we vote on the candidacy of John Dorhauer as our new General Minister and President," Artt added. 
Prior to her position with the Rocky Mountain Conference, Artt served on the UCC's Governance Implementation Task Force, which helped transition the previous multi-board structure to a single board of governance in 2013. She was a member of the former Local Church Ministries Board of Directors and pastor of St. Paul UCC in Nashville, Ill. Before entering ministry, Artt was an executive for Mobile Oil Corporation. 
"I believe the brightest days of the UCC are ahead of us, and that the work of the past decades—boldly stepping forward on important justice issues, honing our core theological identity, and streamlining our governance—have positioned us for even more powerful witness in the future," Artt said. 
Williams is the chief operating officer of Illinois-Service Federal Savings and Loan Association, but began his career as a funeral director in his family's business, which he said he still operates "from a distance." He is the chair of the board of trustees for Chicago Theological Seminary and a board member of the Cornerstone Fund. 
"I was shocked and honored, but also humbled," Williams said. "It certainly seems there has been a real commitment to vision and direction from the existing and outgoing officers and national leadership that will bring energy and life to national church. I'm honored to be considered as someone who can help and support that process." 
Williams, a member of Church of the Good Shepherd Congregational UCC on the south side of Chicago, was appointed to the United Church of Christ Board of Directors only three months ago, to serve out the remainder of a vacant spot that expires this year. If he is elected by the General Synod as a vice-moderator, he remains on the board through at least 2017, since moderators are ex-officio members of the board. 
"[Sue and I] will support each other, and we will support the model that previous moderators have left for us," Williams said.
---
Related News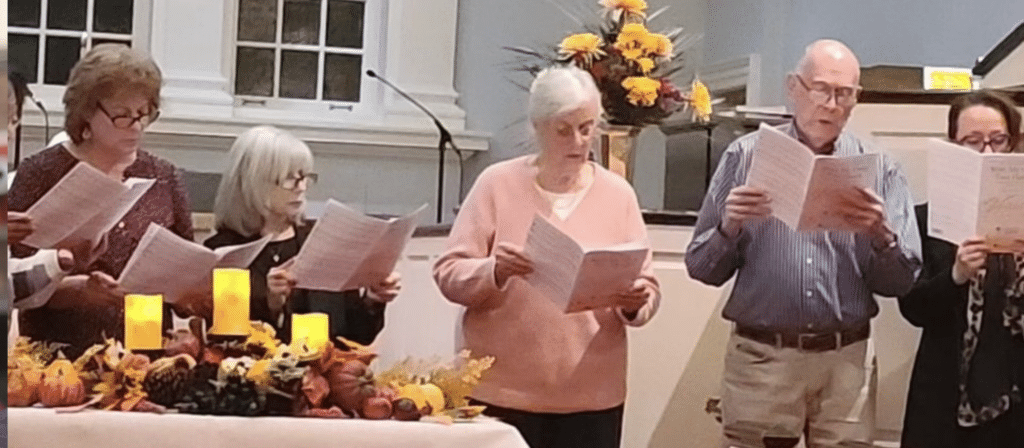 Many United Church of Christ congregations across the country participated in interfaith...
Read More