Giving comes naturally for Pennsylvania church, sending $10,000 for Nepal relief
When First United Church of Christ in Carlisle, Pa., learned of the grave situation in Nepal after a 7.8-magnitude earthquake rocked the Asian country on April 25, the congregation knew it needed to help in some way. After seeing the destruction in Nepal—and its people in desperate need of aid—members and church administrators quickly acted, sending $10,000 to UCC Disaster Ministries, earmarked to provide food, water, medical supplies, and temporary shelter to people in the disaster area.
The Rev. Christopher Schwab, who pastors the Pennsylvania church, says First United Church has a rich history of donating to relief efforts after natural disasters.
"It was something that really spoke to us as we saw people in need, so we did a two-level fundraiser where we invited members to donate personally, and one of the church's committees accessed funds we have for situations like this," Schwab said.
First United Church established a special fund to be used to help people in need, which has allowed the church to donate thousands of dollars to UCC relief aid after Hurricane Katrina (2005) and the Japanese Tsunami (2011) as well.
"One of the members pointed out that Nepal was a situation where people needed help," Schwab said. "It was maybe the first or second day. We saw the [death count] escalating, so we knew we had to do something.
"We hope other people see the need, too," he added.
The earthquake, the worst in Nepal in 80 years, killed more than 8,600 people and injured 17,870 more, destroying or damaging more than 750,000 homes. More than 8 million people, one-fourth of Nepal's population, have been affected by the initial tremor and the subsequent 7.3-magnitude earthquake that occurred on May 12.
The quake also triggered a deadly avalanche on Mount Everest, full of mountaineers who were in the area for the start of the main climbing season. Eighteen bodies have been found on the mountain.
Through its partnerships, UCC Disaster Ministries is able to effectively and efficiently respond to both the immediate and long-term needs after disasters like the one in Nepal. In addition to working with the ACT Alliance, a consortium of faith-based organizations headquartered in Geneva, to distribute water, food and blankets, UCC Disaster Ministries will join forces with the Fuller Center for Housing to begin rebuilding homes after the clean-up phase is completed.
Zach Wolgemuth, Disaster Ministries executive, plans to visit Nepal in July with leaders from the Fuller Center, a non-profit Christian housing ministry whose mission is to build and repair housing in impoverished communities and eliminating poverty housing. 
"They are already steps ahead in terms of developing their housing plans. They have built houses in Nepal that stood after the earthquake," Wolgemuth said. "We have an established relationship with them and we can respond to this huge need after the earthquake. The funding we bring in will drive the amount of housing we can rebuild in the area."
UCC Disaster Ministries has requested financial contributions to the International Emergency Relief fund to support work on the ground of reaching people and providing them with aid. Donors can designate their gift by noting it is for Nepal Earthquake relief. The ministry has posted updates on the Nepal situation on its website.
"The needs in Nepal will go on for years, so we ask people in the wider church to continue in prayer and give to this effort as able. We are thankful for the gifts that have come in, and they will go to good use," Wolgemuth said.
Schwab said his church will continue to pray for the safety and well-being of the people in Nepal affected by the earthquake, while monitoring the situation. In the meantime, he recognized the willingness of First United Church members to give as they are able.
"It's amazing. It's a blessing to serve a church where resources are set aside and, when the time comes, we can live out our faith and serve others in need," Schwab said. "It's humbling to be a part of this."
---
Related News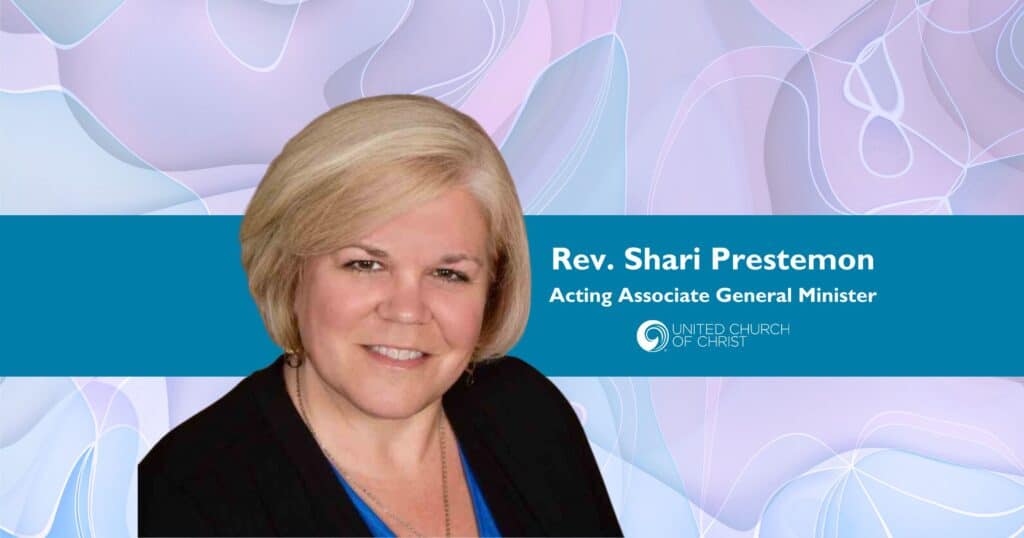 A new United Church of Christ national leader has been called. The UCC Board voted in a...
Read More