Conversation on race encourages church, audience to consider dismantling white privilege
The nominee for the next general minister and president of the United Church of Christ asked a group of participants to consider how their lives might be changed if the color of their skin were different. The Rev. John C. Dorhauer raised that notion during a monthly dialogue involving leaders, pastors and peers of the denomination that encouraged them to openly discuss race and racism in society and religion.
"As a white person in our racial culture, I never had to process my story through the lens of race. And for people who are not white, every day is a story how their life is processed through the lens of race," said Dorhauer.
An hour-long webinar on Wednesday, May 20, attended by people in Amistad Chapel UCC in downtown Cleveland and online focused on the topic of white privilege and race. This, the last conversation in a four-part series, "Our Possessive Investment in Whiteness" examined how white privilege affects the church. Dorhauer, currently conference minister of the Southwest Conference of the UCC, was the lone presenter.
"There is this concept that 'whiteness' is the norm. There is a complicit understanding in America that whiteness is the norm, and other races are judged by their relative comparativeness or conjunction with what is 'white,'" Dorhauer said. "The other part to understanding white privilege is that whiteness has a cash value. We need to understand that skin color alone carries a cash value attached to it."
Growing up in St. Louis, Dorhauer saw and identified strands of racism within his family. "My childhood was a recitation of a white father, a white mother, a white uncle and a white grandfather teaching me what it meant to be white and what it meant to be black," he said. During the Civil Rights Movement, Dorhauer said his father opined on which black leaders were "palatable."
Dorhauer said he was able to dismantle his white privilege and understand how it impacted his life. He eventually taught a course at Eden Theological Seminary, a UCC seminary in Webster Groves, Mo., on the topic.
"Each day at the end of class I would tell the students the same thing," Dorhauer said. "'When you come back, all I want you to do is answer one question: 'What did you see?' The test is their ability as white students to see what they had not seen before."
The Western Reserve and Eastern associations of the Ohio conference of the UCC hosted the series of conversations, titled "The Reconciliation Project", with UCC Justice and Witness Ministries. The project aimed to bridge the gap in understanding communities of color and the denomination's mostly-white church communities on race and race-related issues.
The first conversation, on Feb. 18 at the Amistad Chapel, focused on the Theology of Anti-Racism. The March 18 topic shifted to Faith Communities, Politics and Race, while the third session on April 15 featured a presentation on Race, Policing and Communities of Faith.
Each conversation was taped and will be made available online for those who were not able to attend, while allowing the conversation and sharing of resources to continue. Read more about "The Reconciliation Project" on the Western Reserve and Eastern Ohio Association website.
"I can't help but process everything through this lens now. I ask which actor or actress has the lead in a movie or show, or what news is being covered and what race is the anchor," Dorhauer added. "I can no longer filter it, and will no longer filter it."
---
Related News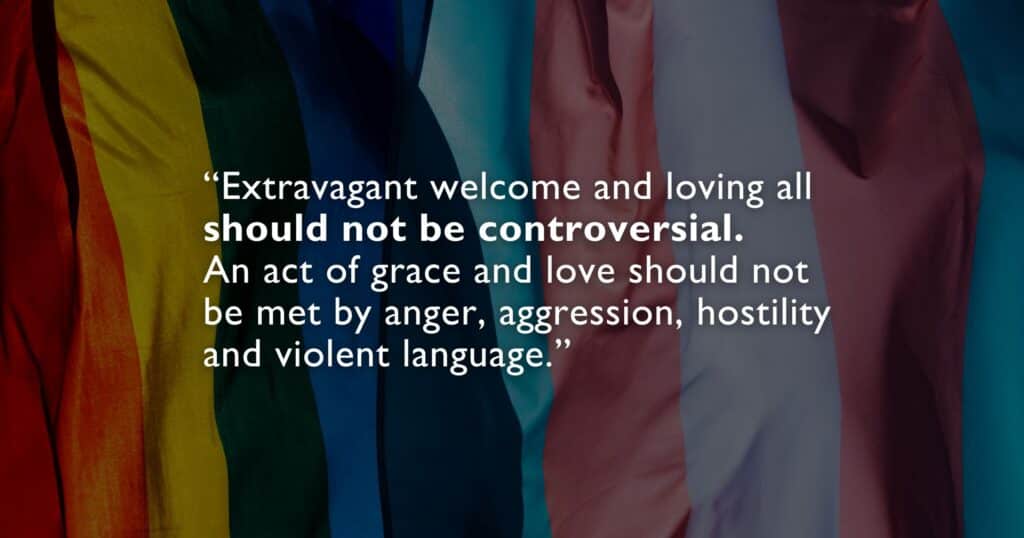 The United Church of Christ National Officers and the Conference Minister of the South Central...
Read More