Baltimore area clergy work for peace during protests
Baltimore prayer vigil
Baltimore area clergy are banding together on Tuesday, April 28 — after a night of unrest — to try and calm the violence and to stand as witnesses in areas of the community that boiled over with anger and resentment hours after the funeral of an African-American man who died from a spinal cord injury while in police custody.
In the protests that erupted following the funeral of Freddy Gray, young people in the West Baltimore neighborhood clashed with police officers, burning 15 buildings and setting more than 140 vehicles on fire. Police made over 20 arrests and at least 15 officers were wounded.
On Tuesday, the Rev. Julius Jefferson, pastor of Heritage UCC, a congregation five blocks from the area where most of the unrest took place, opened his church to the people of the community who wanted a place to come and pray. Youth from the church were part of a cleanup team sent out to try to reclaim the streets.
"There are a lot of people out on the streets cleaning up after last night, so many people of goodwill, that little [evidence] remains," said Jefferson. He's been in conversation with fellow clergy from a number of denominations today in an effort to keep the peace.
"We are trying to discern the best way to engage, to do our part to try to ensure that we don't have another experience like last night," Jefferson continued. "We are speaking loudly and clearly that we are not in support of violence. We want peaceful demonstrations."
The Rev. John Deckenback, conference minister of the Central Atlantic Conference United Church of Christ, spent Tuesday morning talking with UCC clergy in the Baltimore area, and with his counterparts in the Episcopal, Catholic and Lutheran denominations — checking in to find out how people are feeling and to offer support, looking for ways to be supportive.
He's hearing concern about the Maryland governor's decision to increase police presence in Baltimore. "There is grave concern about what it means to have out-of-town police [5,000 national guard troops already deployed, to be joined Tuesday by additional officers called in to bring order], outsiders in the neighborhood," Deckenback said.
And the questions that remain about "the larger context of this action – the horrific, unexplained death of Freddy Gray, and the failure of city officials to release what they know [about his arrest and resulting injury]," Deckenback added. "The issue is complicated by the Maryland Police Bill of Rights, which specifies no interviews for 10 days, which is incomprehensible in a situation like this."
The Rev. Graylan Hagler, pastor of Plymouth UCC in Washington, D.C., grew up at his grandmother's house in the heart of the neighborhood where much of the unrest erupted. He said that while people are frustrated in the lack of expediency by police, the issue goes much deeper.
"What really happened last night was a direct confrontation by young people with law enforcement, fueled by deep anger and resentment, to go after armed police officers," Hagler said. "There is abject poverty and despair in that neighborhood."
"We expect people who live in situations like refugee camps to transcend that," continued Hagler. "We as the church need to remind folks that this is a failure of the system — failure of the political system, the economic system, law enforcement system. And they need to own up to that if we are going to correct it. What is the credible message of the church in this context? 'Love everybody' does not work in this context. In reality, there is no easy answer."
Clergy gathering in Baltimore
"Look at the larger pattern of no indictment and no arrests around the country," Hagler said, pointing out that young folks engaged in the struggle feel they are under occupation, with law enforcement using military force in their communities. "Political leadership has failed — they could not stop what was happening last night. Only when the clergy and Nation of Islam got in the streets, people started listening. The only credible folks out there are the faith community."
Tonight, the faith community will be visible, at prayer vigils at local churches and in the streets. Both Jefferson and Deckenback will be working with ecumenical colleagues to keep the peace.
"Religious leaders gathered last night and will get together again tonight to be a witness in those communities," Deckenback said. "It is hoped that the crowds will be diverse, representing all of Baltimore."

The Central Atlantic Conference of the United Church of Christ, in a statement from the Rev. John Deckenback, stands in solidarity with the peaceful protestors who are demanding justice for Freddy Gray.
The UCC national officers stand with the CAC: "As Officers of the Church, we will do all we can to support the efforts of our pastors, congregations, and the Central Atlantic Conference as they faithfully respond to this local immediate crisis.  It is imperative that we understand the this situation is deeply imbedded in institutionalized racist practices that must stop. The lives and future of our families and communities are at stake."
---
Related News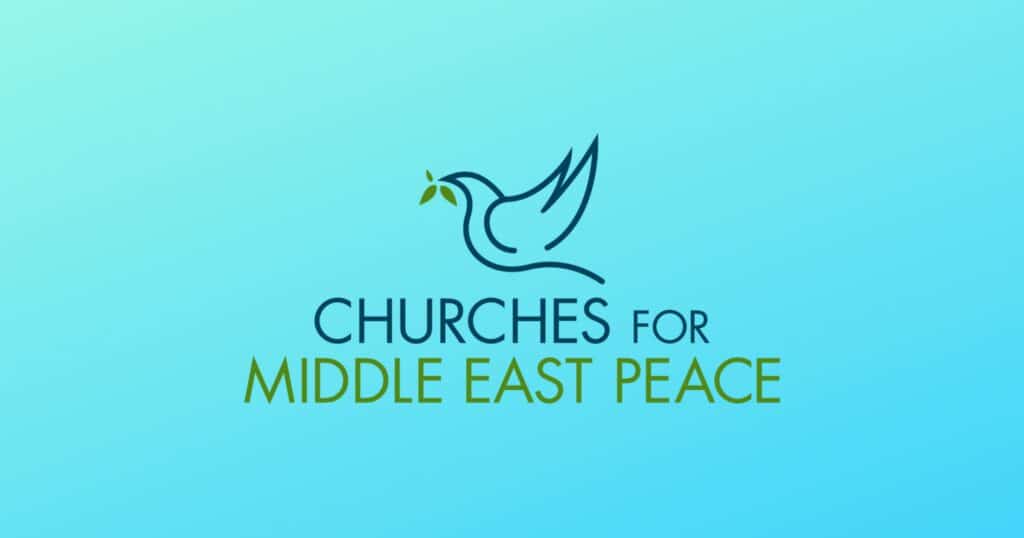 The following statement was issued Dec. 2 by Churches for Middle East Peace (CMEP), of which...
Read More