Atlanta minister makes journey to Canada to witness history, celebrate friendship
Rev. Joyce Myers-Brown, left, with her friend Rev. Etta Snow
The Rev. Joyce Myers-Brown spent three days driving from her Atlanta home to Niagara Falls, Ontario, to witness the full communion celebration between the United Church of Christ and The United Church of Canada. She broke the drive up over three days, arriving one day ahead of the Oct. 17 shared worship service she was determined to attend.
Three days of travel for a 90-minute service.
"To me, it was important that I see these two churches coming together, and knowing someone from The United Church of Canada helped make the decision easier," said Myers-Brown, a UCC minister and former missionary. "I wanted to be part of this historic occasion."
Her motivations for traveling to Niagara Falls were also rooted in seeing one of her many Canadian friends, the Rev. Etta Snow, ordained in The United Church of Canada and a former missionary herself. On Saturday, the two women sat near the center aisle during the worship service, about three rows back from the pulpit.
Snow and Myers-Brown met in Africa over 40 years ago, spending more than three decades combined there as missionaries with the Evangelical Congregational Church in Angola.
"We've maintained the friendship ever since," Snow said. "But I keep in contact with many of my colleagues from our time as missionaries."
Myers-Brown served as a missionary in Angola in the 1960s and 1970s, in France in the 1980s, and spent time on national staff in the UCC Office for Church Life and Leadership as a deployed staff member in Atlanta. Snow was a schoolteacher and spent two decades as an educator in Angola before she was asked by the denomination to return home because it was "too risky."
Added Myers-Brown, "Even the Evangelical Congregational Church in Angola thinks of us all as the same church, but only now have we reached this full communion with each other."
"It was worth the drive from Atlanta," she said.
---
Related News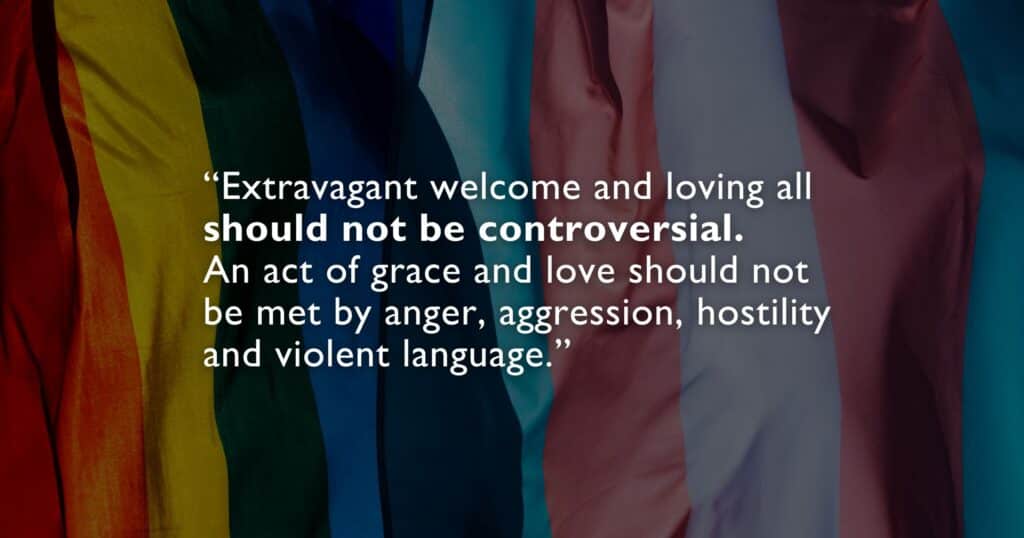 The United Church of Christ National Officers and the Conference Minister of the South Central...
Read More