A trip to D.C. can be a life-changing experience
An enthusiastic group of young environmental justice advocates from Minnesota spent three days lobbying and learning in our nation's capital last week . . . and really left a lasting impression on the staff of the United Church of Christ D.C. offices.
"I was impressed with their passion, interest and preparation for their advocacy visits on Capitol Hill," said Sandy Sorenson, director of the UCC Washington, D.C. office. "They were thoughtful and prepared for what they wanted to say, had a clear and persuasive message, and engaged at a high level with members of Congress and their staff members."
The youth group of "pretty smart kids" from Mayflower United Church of Christ in Minneapolis did their homework and came prepared. Members of an Earthwise congregation, with plans to be carbon neutral by 2030, the engaged group of more than a dozen teens, aged 14-18, developed a strategy for advocating around a few key environmental issues in planned meetings with the Minnesota senators and representatives. They researched the voting record of their legislators to prepare for those meetings, and practiced their lobbying visits on their own initiative, with pretty compelling arguments.
"There are babies being born that will never know the beauty of the mountains we have torn apart and the forests we have demolished in our mad gluttony for resources," said 14-year-old Sophia R. "I will gather around me those who see and those who care and we cannot stop, we will not stop until this fragile little green and blue ball is safe. We have to show humans that our planet does not exist to serve us. We must be good stewards of it. There is not another."
"The trip was intentionally shaped to provide a variety of experiences to help the youth fully engage the work of social justice advocacy and introduce them to the work of faith-based community organizing," said the Rev. Kevin Brown, Mayflower UCC's director of faith formation.
In addition to their meetings with lawmakers, the teens spent time with the UCC and O.C., Inc. staff in D.C., and heard from representatives of Creation Justice Ministries.
"As youth of this generation, we hold a responsibility to what our earth will become, and by encouraging more people to voice their opinions to politicians, I think we have a better chance of changing this world for the better, "said 17-year-old Sophia M. "When speaking to senators and representatives, I had a true feeling of empowerment. I am never going to forget this, and it has inspired me to take even more action at home."
"The youth did an amazing job of representing their positions and the entire Mayflower community," said Brown. "Their preparation allowed them to articulately name their passion for environmental justice and respectfully challenge our elected officials to lend their support to these issues so important to their future and the future health of our world. The adult companions on this trip were privileged to witness the passion, commitment and, in some cases, the outrage of the youth as they engaged in open and respectful dialogue with our political leaders. We are so proud of this group of young people working to discern their unique gifts and voice and boldly speaking truth to power."
For inspiration, the 13 young people took a planned a tour of the capital, and visited monuments, memorials and museums — the Frederick Douglas National Historic Site and the Martin Luther King Jr. Memorial, as well as the U.S. Holocaust Museum and Memorial and the Franklin Delano Roosevelt Memorial — experiences that Brown said introduced them "to the need to 'agitate' for justice and to never be silent in the face of injustice."  
It seems they got the message.
"Getting the opportunity to see monuments and memorials from some of our greatest leaders, patriots and successes has been inspiring, amazing and creates such a sense of hope and change for the future," said 15-year-old Isaac. "It also reminded all of us that at the time of this person's existence, they were no different than the people around us today. It is nice to be reminded there are people around today doing monument-worthy services. The legacy lives on and so does the mission. There is more agitating to be done."
"What many political figures we talked to said is to be active and participate in our community," said 15-year-old Andrew. "I hope I can bring that home to loved ones."
"I think the Mayflower youth came away with a sense of how much power they have, right here and now, to make a difference in the world," said Sorenson. "It is an experience of learning and empowerment that I would love more young people to have. I am energized and inspired, knowing they will take this experience home with them and find ways to work for change."
"To be able to see and learn everything here was truly an amazing experience, said 15-year-old Alex, "and there are skills that I discovered on this trip that I will use for the rest of my life."
---
Related News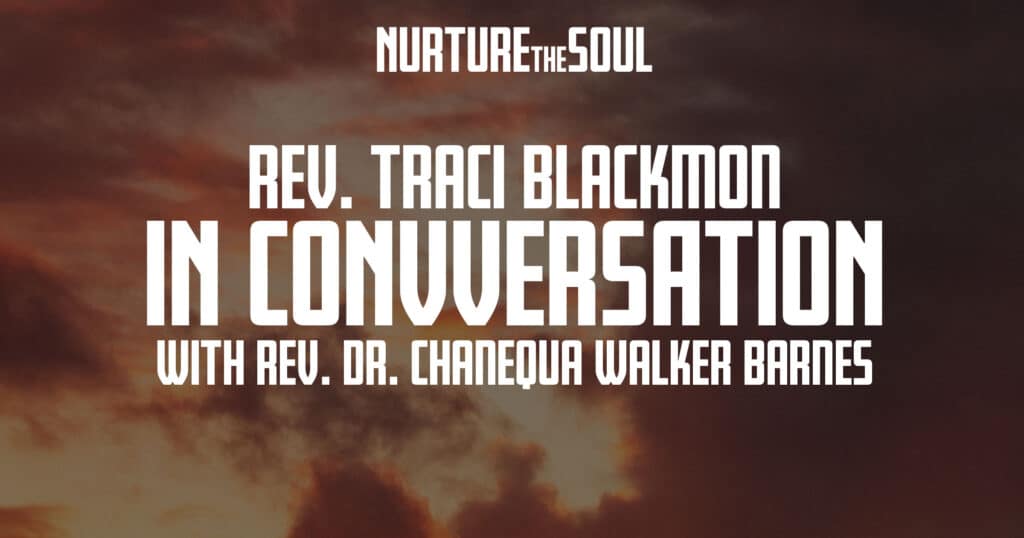 The impact of trauma and the need for self-care are vital -- and sacred -- topics for the...
Read More