Youth jump, jive and "dance for Jesus" at Worshipalooza
Worshipalooza is now a thing. And the youth at General Synod 2015 pronounce it "praiseworthy."
Several musical acts played over the course of three hours during the worship/concert. It was planned for young people, but many older "kids" were seen enjoying the show. 
"Having music about God you can dance to is extraordinary," declared Olivia Yonkman of Providence, Rhode Island. "We are all having a great time knowing that there is music that speaks to us."
The youth, coming together from all parts of the country, danced, sang, prayed and praised their way through a variety of musical styles.
"Rap is not my type of music," said Laura Frampton, visiting from Cumberland, Rhode Island, "but putting [all those styles] together is really good." 
This was "dancing for Jesus."
The folk duo Alathea performed and served as masters of ceremony for the event, introducing artists such as K-Drama, a Christian hip-hop artist from Cincinnati, an Iowa-based pastor and songwriter, and Lost and Found, who made Worshipalooza part of their band's farewell tour. 
Other performers included the East View UCC youth choir, joined by the singers from the Original Harvest Missionary Baptist Church, both from Cleveland, Ohio, and the Great Lakes Light Opera.
The evening's folk, rap and rock elements were joined by a bit of jazz with guest performer the Rev. Geoffrey Black. "I don't know what a 'palooza' is," he admitted, "but it sounds like it's supposed to be energetic." 
The UCC's retiring general minister and president spoke about Louis Armstrong's "It's a Wonderful World" as guitarist Oliver Brochu joined in with the melody. The youth also honored Black with a video tribute.
The event also served as a capstone to several service projects performed by UCC youth and young adults during their weekend in Cleveland. These included blessing a busload of more than 2,000 books and enough collected school supplies to fill a few thousand backpacks for distribution to area students.
---
Related News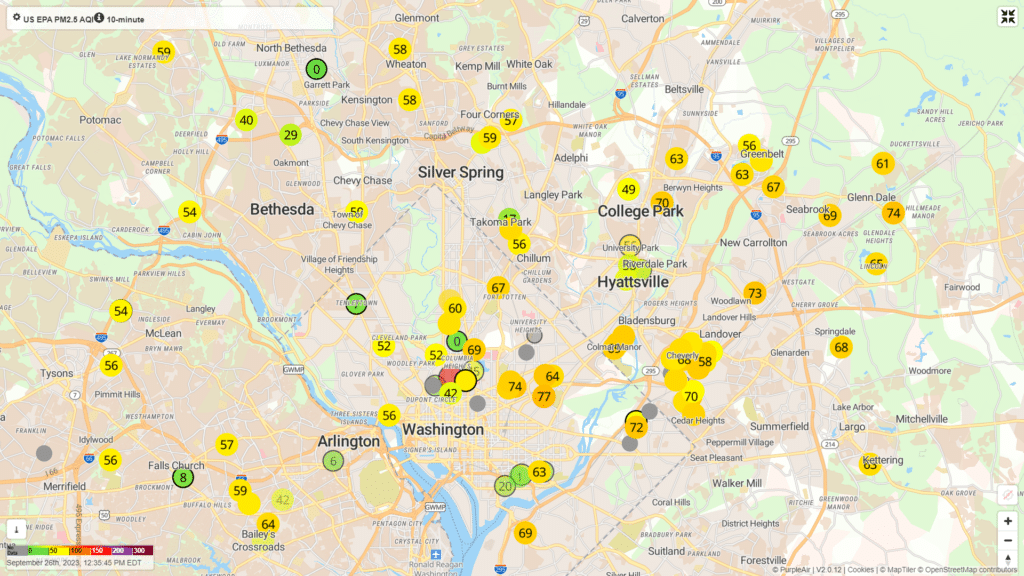 This summer, the United States experienced some of the worst days for wildfire pollution in...
Read More