Stories from New York
"Our work in the immigration crisis began in 2006 and has continued to the present. The first period of work was defined by heavy lobbying for comprehensive immigration reform. When that became impossible after the election, we switched to the work of accompaniment, physical sanctuary and training volunteers.
Currently we run a pro se legal clinic, with a mailing list of over 3000 trained volunteers, 300 working each day on and off site, an average of 200 clients per day and a staff of 11, with a budget of 800,000. We also do training through out the region in the work of setting up these programs.  The New York City New Sanctuary Coalition occupies about a third of the Judson office spaces and hosts a growing number of undocumented people who are more scared than ever before.  We have switched to the work of hospitality and mercy and can't wait to get back to advocacy."
The Rev. Donna Schaper (Judson Memorial, New York City)
---
"Bethany is primarily involved in the immigration issue through our involvement in the Interfaith Institute of the Islamic Center of Long island. I sit on the board and we are involved in numerous workshops on issues related to south Asian and Muslim immigration and interfaith cooperation regarding the re-settlement of refugees from war zones in the US. Our congregation is active in participating in these issues in terms of planning events, demonstrations etc. We are also part of the Nassau District Attorney's Office of Faith Relations on issues of immigration and the law enforcement community. Currently Nassau County has declined to cooperate with ICE raids at least in part due to the work of the coalition."
The Rev. Mark Lukens (Bethany Congregational, Nassau County, Long Island)
---
"Our church voted to become a Sanctuary Church on Sunday, May 5th after more than a year of discernment. Since then we have been fundraising to upgrade our security system and to install a bathroom and small apartment in our youth room. We're halfway toward our goal; security upgrades begin on August 26. Without a doubt, the current immigration crisis and the Administration's jaw-dropping cruelty have spurred us to action.  But we also have poured, literally, hundreds of thousands of dollars into our building after a capital campaign; it just seems fitting to now use this facility to actually help someone in need. It's our way to love our neighbor, and also to make a public statement about what matters most to us as a faith community.  It's our way to "Be the church.""
The Rev. David Kaden (First Congregational, Ithaca)
---
"At Pilgrim-St.Luke's UCC — We do both, provide temporary housing for immigrant and refugees and participate in advocacy work with community partners working on immigrant issues.
In October 2016, our community experienced Border and Customs Patrol and ICE raids leading to the detention of 25 persons and in January of 2017 we declared ourselves a Sanctuary church and were called immediately to provide housing for undocumented  immigrants from various parts of the world. After the 2016 elections we were asked to partner with a local agency working with immigrant and refugees in a city to support the increased flow of refugees to our city. After acknowledging our limited accommodations at PSL, (we had the space but not the accommodations), we planned and had a major capital campaign and raised the funds to built showers and laundry room to serve better the needs of our global guests.  As of January of 2019 we have helped over 100 people who needed a place to stay for a night or couple of days, needed food, were in need of spiritual support, and also helped those who needed temporary housing while going through their immigration hearings. Currently we have 11 people who live in our building and are going through their process for  asylum in this country. We provide this support to our immigrant and refugee neighbors at no cost to them and our immigrant and refugee ministry is supported by our congregation and individuals and community donations. We are in constant need of help and welcome churches and individuals to partner with us in this labor of love and justice."
The Rev. Nancy Rosas (Pilgrim/St. Luke's/Nuevo Camino Buffalo)
---
Related News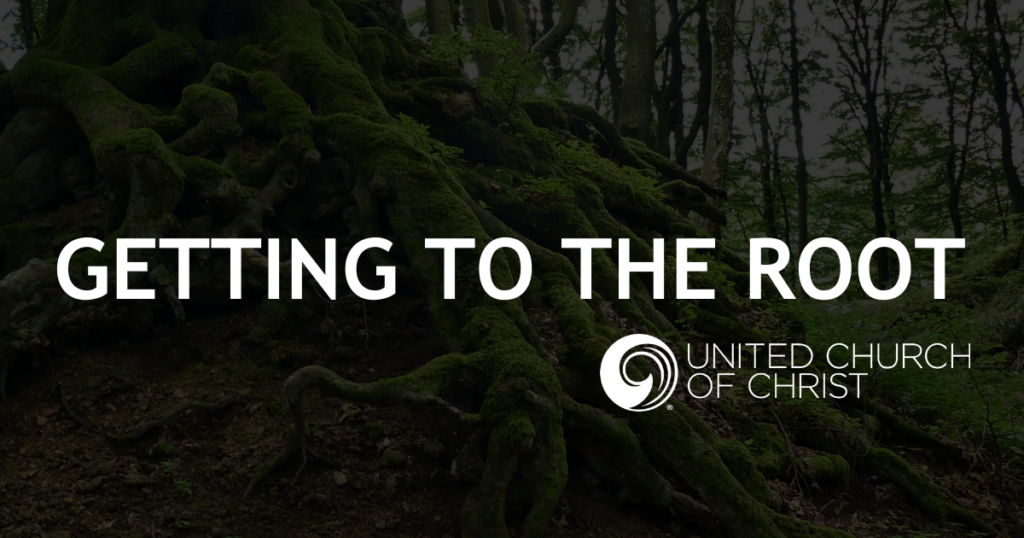 Greetings Advocates, It is a great honor to share my thoughts with the Justice & Peace...
Read More