New UCC Advent resources use many kinds of media
Many local churches light candles and sing a certain ancient hymn each Sunday in Advent.
A new multimedia resource from the United Church of Christ and its Canadian partner combines those two practices — with today's world in mind.
"O Come, Advent" features readings for a candle-lighting ritual. With them are new music videos that can be used for in-person or online worship.
All of it incorporates traditional Advent themes, said the Rev. Susan Blain, the UCC's minister for worship and gospel arts. "The candle-lighting rituals offer an opportunity for congregations to name sources of hope, peace, joy and love, with 'awe' arriving at Christmas," she said. "In fact, pastors are encouraged to play with the elements of this music and ritual, and create something meaningful in the context of their settings."
Music, video, words
Blain worked on the project with one of her United Church of Canada counterparts, the Rev. Alydia Smith, who came up with the idea in June and suggested they collaborate. Smith recruited Canadian composer Adrian Marchuk and videographer Owen Sheppard to work with them. The resulting music video was shot — using masks and other COVID-19 safety protocols — at Windermere United Church in Toronto.
The music track of the video features new words to the traditional hymn, "O Come, O Come Emmanuel." Scenes suggesting current social issues alternate with images of singers and candles.
"O come and be the hope in all our lives, though chaos and confusion still survive," reads Verse 1. "We know the path of hate all too well. We need our God with us, Emmanuel. Rejoice, rejoice! Emmanuel will come to us and all things shall be well."
Blain said "following God's Holy Child into the wild" is one of her favorite lines from the new verses. "Incorporating the famous line of Julian of Norwich — 'all shall be well' — into the refrain offers a fresh take on the meaning of Incarnation," she said.
The resource is available at the Worship Ways page of the UCC website. Each week offers:
A video clip, each building on the previous week's clip.
Words to the verses sung that week.
Words to be spoken during the lighting of candles.
Smith and Blain worked together on the candle-lighting prayers, inspired by the Advent gospel texts for this year in the Revised Common Lectionary, Year "C." Smith said the resource weaves together "the signs of the times in North America in 2021, the popular virtues of the Advent season and the signs revealed to us in the scripture readings."
New Advent toolkit
Another free resource, the 2021 Advent Prayers Tookit, is available from UCC Resources.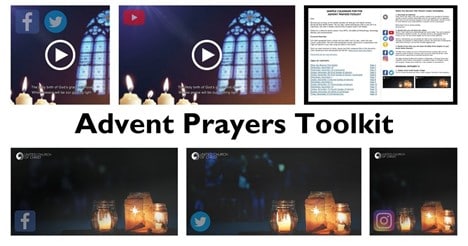 Like "O Come, Advent," the Advent Prayers Toolkit makes use of multiple media. "As churches are using a variety of worship platforms, this resource has been created with online and streaming worship in mind," said Marie Tyson, who heads UCC Resources.
The toolkit — a digital download — includes:
A sample promotional calendar
Theme graphics
Weekly social media graphics
Weekly Advent video prayers on the hope, peace, joy and love themes. These are for use in worship and social media
Updated toolkit features this year, compared to past years, include a refreshed Week 1 prayer video and weekly Bible verse graphics for Year C.
Tyson said all of the toolkit's branding was updated in keeping with the "sunset," this past summer, of the UCC's 3 Great Loves initiative.
---
Related News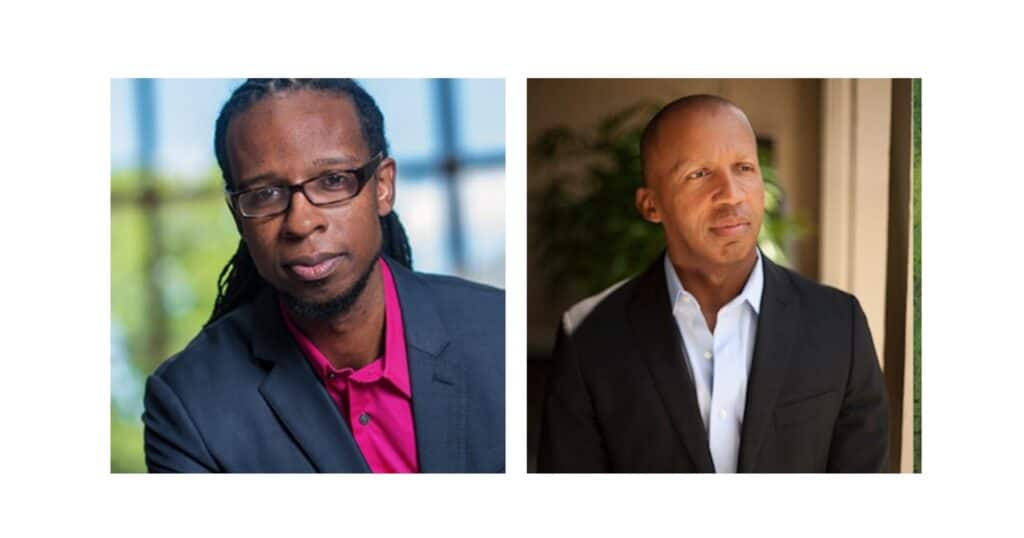 Two leading voices addressing racial justice in the U.S. will be special guests of the United...
Read More