New online system for ministerial, church profiles to debut this year

Authorized ministers in the United Church of Christ will soon be using a new system to create their ministerial profiles with the denomination. So will local churches.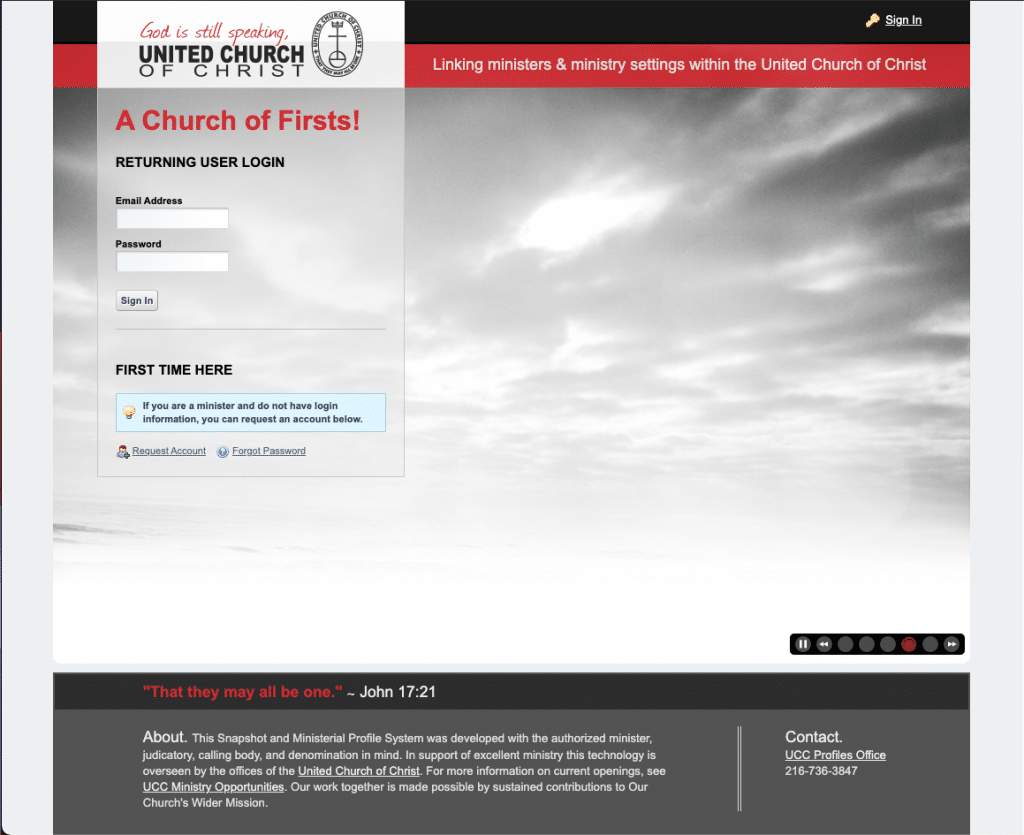 The Ministerial Excellence, Support, and Authorization Team has selected Suran Solutions as the vendor to create the new Ministerial Profiles Portal for Local Church Ministries.
"Suran Solutions has provided technological support for local, national and global ministries for over 30 years, including the profiles system for the Christian Church (Disciples of Christ)," said the Rev. Jeffrey Nelson, MESA's minister for ministerial calls and transitions. "They are well-versed in the language and processes of church life, and are well-positioned to be our partners in this work."
Church profiles, too
Nelson said MESA is producing a new portal for a few reasons:
Support for the current platform used in the ministerial profile system is ending in December.
The switch to Suran will make using the system easier. Users will be able to reset their own password – which is currently done manually by the profiles administrator.
Users will be able to log in on a phone or a tablet, not just a desktop or laptop.
Suran is adding accessibility features.
"The new system will convert the Local Church Profile to a digital profile much like the Ministerial Profile," Nelson said. The church portal will roll out at the same time. Much like the Ministerial Profile, "churches will initially need to register to receive a unique login to begin entering their information," he said. "Designated individuals will then need to log in each time to update it."
Currently the local church profile exists as a Word document. The change will fulfill MESA's longtime goal of bringing it in line with the ministerial profile system.
Who can use it
The UCC's Ministerial Profile site lets clergy create a profile that UCC churches and Conferences can view. These people are eligible to create a profile:
UCC ordained ministers in good standing
Members in discernment who have been approved for ordination pending a call
Ordained ministers from the Christian Church (Disciples of Christ) and United Church of Canada seeking "ordained ministerial partner standing"
Ministers ordained in other traditions granted permission to seek privilege of call
Conference staff members who work in the search-and-call process use the system to validate and circulate profiles within their Conference and to seek candidates for open positions in their churches.
Suran began work on the site last month. Nelson said MESA expects a preview of the new system, likely in June.
Beta test coming
After that, Suran and the UCC national staff will engage in beta testing with users. Conversations with Conference staffs will continue in each phase of development. Registered system users can also expect regular updates via email.
Nelson said MESA hopes to have the new system ready for use around Thanksgiving so users can move their information to the new system before Dec. 31.
MESA team leader the Rev. Elizabeth Dilley is looking forward to getting the new portal online. "Although we aren't making content revisions to the Ministerial and Local Church Profiles (since those were done in the past few years), MESA is excited that these improvements to both systems will improve the user experience for all involved in the search and call process," she said.
---
Related News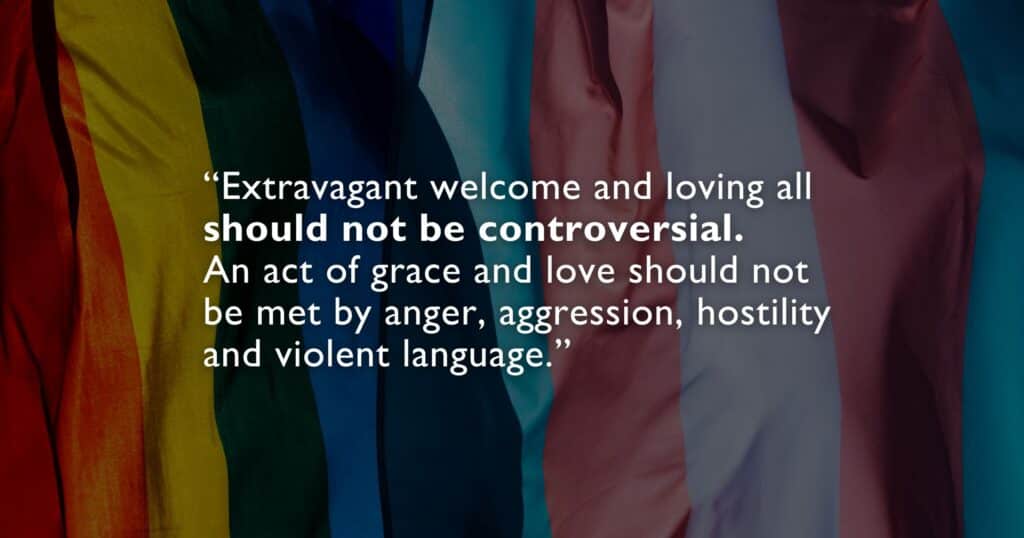 The United Church of Christ National Officers and the Conference Minister of the South Central...
Read More