Neighbors in Need donations help bolster justice work in churches and communities
This summer, an average of 172 children participated daily in STEAM (science, technology, engineering, arts and mathematics) programs at various sites in and around Missouri's Ferguson-Florissant School District.  
The programs, created by Unleashing Potential, a St. Louis-based organization providing educational opportunities to children in underserved communities, were made possible through grants from the United Church of Christ's Neighbors in Need (NIN) offering. The special mission offering, focused on supporting justice work, is traditionally collected on World Communion Sunday, which is Oct. 1 this year.  
"Because of Neighbors in Need we were able to offer out-of-school programming this summer, supplementing our existing after-school programs," said Jennifer Wood, manager of Unleashing Potential's corporate and funding gifts.
Opportunities for children
NIN funds also made it possible for the organization to extend its reach beyond elementary school, adding programming for middle-school students as well.
Timmy, a sixth grader, was one of those children. According to Wood, Timmy wasn't sure at first what to expect when he walked through the doors of Immanuel UCC in Ferguson, Mo., where his mother had enrolled him in a "GPS: Geo Power Squad" class that was being held at the church. He quickly discovered, though, that he not only liked learning how software and hardware worked together, but that he also had a knack for writing a script for a new game on a Micro Bit — a pocket-sized computer designed for student instruction.  
Meanwhile at the Challenger Learning Center St. Louis, another student, Luna, was tapping into her inner rocket scientist this summer, working collaboratively in creating a mini rocket. While the rocket didn't quite make it to the moon, the prototype did soar, as did Luna's belief that she did have the potential to become a scientist one day.
"It is so important for these children to be encouraged to explore and to believe that they could be scientists or engineers," said Wood. "Neighbors in Need has been a big blessing to us and the children."
Funding the work of justice 
Neighbors in Need has been supporting congregations and organizations like Unleashing Potential in their work to reach out and help others in ministries of justice and compassion.  
This year, NIN continues its "BEHOLD!" theme, focusing on environmental justice. A promotional toolkit is available to educate and raise awareness of the offering among congregations. With the emphasis on environmental justice, funding will help congregations like First Congregational Church in Boulder, Colo., continue organizing anti-fracking rallies, marches and lobbying efforts to change current policies that harm creation.  
NIN donations are allocated with one-third of funds supporting the Council for American Indian Ministry (CAIM) and the remaining two-thirds used by the UCC's Justice and Local Church Ministries to support justice and advocacy initiatives.  
Part of those funds are used for grants awarded to UCC churches and organizations doing justice work in their communities. The next grant deadline is Sept. 15. Applications can be made online here. 
Donations bless others 
The Rev. Jason Thompson, senior pastor of West Park UCC in Cleveland, has learned that it pays to apply for NIN grants that are made possible through the generation donations.
"There is money out there to help congregations realize their vision for reaching out to its neighbors," he said. 
Averaging 80 worshipers weekly, counting the now-loyal online worshipers, West Park UCC is "either a big small church or a small big church," depending on one's perspective, says Thompson. He credits NIN grants with helping the church cultivate an online presence.  
Like many "big-small or small-big" churches, West Park UCC wasn't technically prepared to go online when COVID-19 hit, but money from NIN got the congregation's streaming capabilities up and running. Being online not only addressed the immediate need of reaching people amid a global pandemic, but it paved the way for the church to continue a ministry of virtual welcome beyond the crisis, providing a place for those struggling with social anxiety.  
"Before, if we knew people who didn't feel comfortable in public spaces, we would invite them to sit in the back of the sanctuary. Online helps us, though, continue to redefine and build community," said Thompson.
Encouraged with the positive results from the first grant, Thompson applied again. This time, the money was used to embark on a mission to learn about systemic racism, which began last summer with a pilgrimage retracing the Civil Rights Movement in Alabama. According to Thompson, the cost per person for the pilgrimage was originally would have been $1,800. Money though from NIN, along with monetary support from the Heartland Conference, got the cost of the pilgrimage down to $800.
"We need more education in the work of antiracism, and Neighbors in Need helped us to start that education," said Thompson. 
Innovation, education and action
The Rev. Rebecca Voelkel couldn't agree more with Thompson's call for more education.
The pastor of justice ministries at Lyndale UCC in Minneapolis also serves as the director of the church's Center for Sustainable Justice. The center focuses on four key areas: LGBTQ+ justice, racial justice, food justice and environmental justice. According to Voelkel, who gave a shout out to NIN in the church's 2022 annual report, the funding from the UCC special mission offering enables the innovative work to continue.
Among the projects have been a 2022 series of workshops, "Abolitionist Responses to Violence," addressing the uptick in crime in Minneapolis.  
Beyond NIN funding enabling the work at the Center for Sustainable Justice, Lyndale's racial justice task force took a bold step last year in securing support for racial justice work by proposing a line item in the church's budget for reparations. It was approved without any opposed votes.  
---
When is the Neighbors in Need special mission offering?
The Neighbors in Need offering is collected at local UCC churches annually on the first Sunday in October (World Communion Sunday). Materials are available at ucc.org/nin.
How are the decisions made to fund various projects and/or programs?
Decisions on which programs and projects received grants are based on resolutions that have been passed at General Synod. 
How can I contribute?
Contributions to the offering can be made through your congregation's annual collection or any time online at ucc.org/nin. 
Other special mission offerings:
---
Content on ucc.org is copyrighted by the National Setting of the United Church of Christ and may be only shared according to the guidelines outlined here.
---
Related News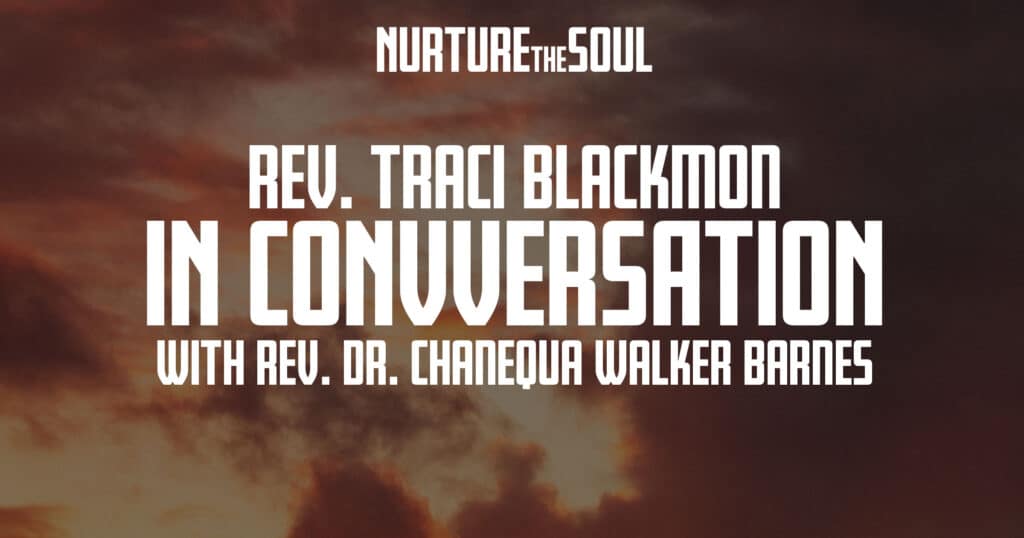 The impact of trauma and the need for self-care are vital -- and sacred -- topics for the...
Read More