Two UCC churches embrace members of multiple faiths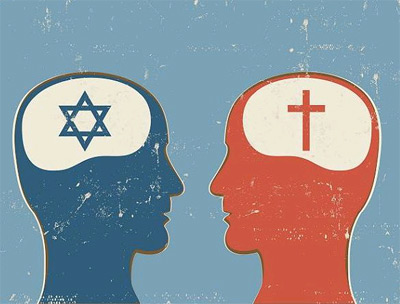 The theological discussion around the idea of multiple religious belonging, the concept of a person identifying with more than one faith, continues, and at an early point in the conversation there are many questions to be answered—such as what it means for Christianity. But the uncharted aspects of the topic aren't slowing two United Church of Christ congregations from recognizing this growing trend. Embracing religious diversity is part of their cultures, extending their welcome to people of any faith.
Shadow Rock UCC in Phoenix, Az., and Westmoreland Congregational UCC in Bethesda, Md., are living examples that prove people find a sense of community in their congregations by extolling the virtues that Christ taught the world, starting with love.
"We practice hospitality, generosity and service. We'll take our differences, concepts and theologies, and put them on the shelf and come together," said the Rev. Ken Heintzelman. "There is only one rule: Love one another."
Heintzelman, pastor of Shadow Rock UCC says his congregation has the values of inclusion and justice in its DNA. The church community is theologically open and understands that the faith journey is more than arriving at heaven by following the "correct" religion, Heintzelman explained.
 
"Those kinds of things can box groups and people in, and that's just not who Shadow Rock is," he said. "Our culture is about engaging the world. Multiple religious belonging is not a goal — it's a reality."
The Rev. Timothy Tutt believes it's important to nurture the notion of multiple religious belonging within the church because "in short, that is the world we live in."
"That is where the church is — to pretend otherwise is to ignore the world around us," said Tutt, pastor of Westmorland Congregational UCC. "It is an honest recognition of the variety of flowers that bloom in God's garden."
Heintzelman was one of the presenters for a consultation on multiple religious belonging last month at the UCC's national offices in Cleveland. The discussion, in partnership with the World Council of Churches, was one of the first global gatherings on the topic with a religious emphasis. Multiple religious belonging—sometimes referred to as double belonging or dual religious belonging—is a growing, but not a new, movement in which a person or families live across different faith traditions.
"The gathering is absolutely the beginning, and we have a lot more questions than answers," Heintzelman said.
Tutt says he is interested in continuing conversations about multiple religious belonging, hoping to one day find authentic and inclusive language for rituals without diluting any particular faith. "I hope we don't 'dumb down' any tradition, but seek to speak with honesty about our differences and similarities. I think we embrace the 'messiness' of diversity and the beauty and complexity," he added.
Statisticians and researchers haven't had a reliable method to track the number of people who consider themselves pluralistic, because most censuses only provide one option per person for a religious identity. But traditions merge, and dual belonging often increases when two people from different faiths marry and maintain their religious identities and raise their children in both faiths, celebrating the holidays and rituals of both religions.
Westmoreland UCC has several married and partnered Christian and Jewish couples, as well as couples who are Christian and Hindu, and Christian and Jain. Several of the congregation's members identify themselves as religiously pluralistic. The same is true at Shadow Rock UCC, which has performed interfaith marriages, with some members who identify as Catholic, Jewish and even Atheist.
What these religiously diverse groups share in common is that they seek a sense of community, and they find it these two UCC congregations.
"Because church has been identified as an exclusive space, a closed community, people feel they need to tell us, 'I'm Jewish,' or, 'I'm Buddhist,'" Heintzelman said. "Be who you are, because you are a human being. That's what we care about… The deeper we go in our own faith, the more extravagant our welcome becomes."
In order to faithfully ground itself in Christianity while being inclusive of other traditions, Tutt outlined a multi-tiered approach his congregation has used that is founded on principles of love and kindness.
"First, we look at the scriptures of our tradition — stories such as Esther and Ruth from the Bible that are interreligious, or the story of the Ethiopian eunuch. We explore the positive moments of the Biblical narrative in regard to interreligious relations," he said. "Second we look at our own denomination heritage — the stories of our four strands coming together — Congregationalist, Christian, Evangelical and Reformed. And we say, if we could bridge those divides with our 'first cousins,' how we do bridge the divides with those further from us in the family tree? Third, we look at the world around us and we talk to interreligious households and neighbors and we hear what connections they are finding and living out.
"Overall, we root ourselves in an ethic of love and grace and kindness — the Jesus ethic," Tutt said.
Tutt is convinced that the UCC tradition of open-mindedness and theological curiosity makes the denomination unique in exploring multiple religious belonging. "If we really believe that God is still speaking," he added, "then we should listen for her words that are even more embracing than we've previously imagined."
---
Related News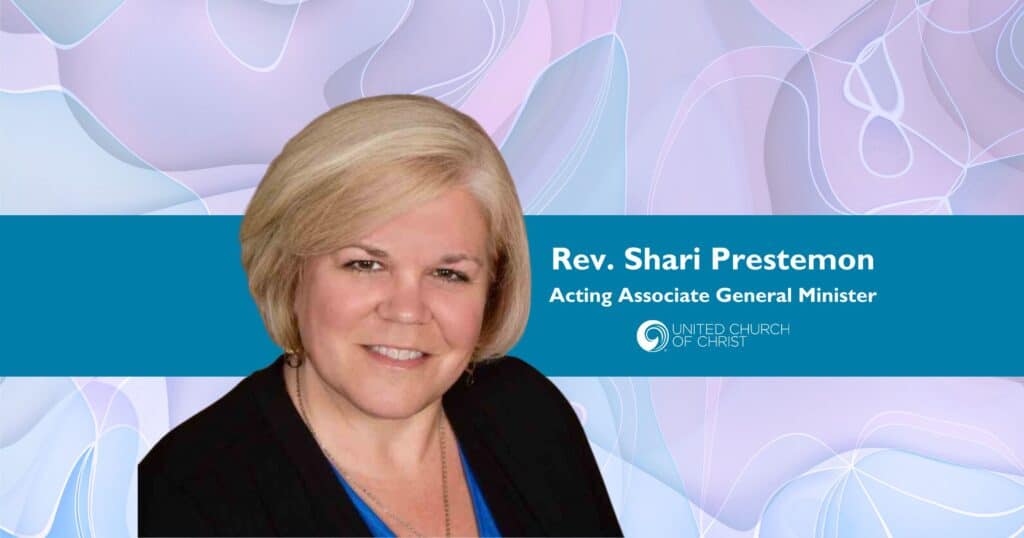 A new United Church of Christ national leader has been called. The UCC Board voted in a...
Read More