Missouri Mid-South Conference breathes new life into 87-year-old ministry
Since 1929, the Shannondale Tree Farm and Community Center have been beloved mission projects of the Missouri Mid-South Conference of the United Church of Christ, serving rural Missouri's spiritual, educational, and economic needs. But through a carbon offset credit program, the 4,000-acre forest in Salem, Mo., is now positioned to be a reoccurring source of revenue that will fund ministries of the Missouri Mid-South Conference and beyond for centuries to come, while helping to protect God's creation.
"The roots of the reason why this ministry began are now even stronger and growing in more places," said the Rev. Ginny Brown Daniel, conference minister of the Missouri Mid-South Conference. "We are taking what we have had for a long time and recreating and replanting it. We are listening to God's vision for us in creative ways."
About eight years ago, the conference was struggling financially and had proposed the idea of selling the Shannondale Tree Farm. The Rev. Jeff Faulk, pastor and director of the Shannondale Community Center, started researching other ways to make use of the land and learned about carbon offsets, which are tradable commodities defined as the capture of one metric ton of carbon dioxide (CO2) gas into the Earth's atmosphere, and the cap-and-trade system, a market-based solution designed to mitigate global climate change by capping and reducing CO2 emissions.
After seven years of "crossing T's and dotting I's" the conference partnered with the Finite Carbon Corporation, a developer of forest carbon offsets, and registered Shannondale with the Climate Action Reserve, an agency created by the State of California to administer a cap-and-trade program. The conference's potential income from carbon credits is expected to make Shannondale financially secure within five years and add $20,000 to the Shannondale ministry annually.
"We are really excited and learning as we go," Faulk said.
Through a carbon credit legacy program, the conference was also paid for the 86 years they had owned and protected the forested land, receiving a sum of $900,000 in December 2015. Portions of that money have since been invested in the UCC's Cornerstone Fund, have gone toward renovations at Shannondale, and have been committed to the UCC's Our Church's Wider Mission. Brown Daniel has also proposed a grant program through which the conference would fund efforts of its local churches wishing to be more environmentally just, and hopes the program will be up and running within the year.
"My hope is that we will connect very intimately the ministry of Shannondale with the ministry of our churches seeking to be environmentally and ecologically friendly," Brown Daniel said. "It's our responsibility to be good stewards of this legacy and continue to reseed, if you will."
The 4,000-acre Shannondale Tree Farm was purchased in 1929 by a group of evangelical UCC pastors who were concerned that the timber in rural Missouri was being sold too quickly, jeopardizing the livelihood of the area's poorest residents. The property provided the area with jobs, security and a sense of community – ministry which only continues today.  
"When I heard this story I immediately thought of social justice and seeing the plight of those with no power and no voice," Brown Daniel said. "This is social justice at our best."
---
Related News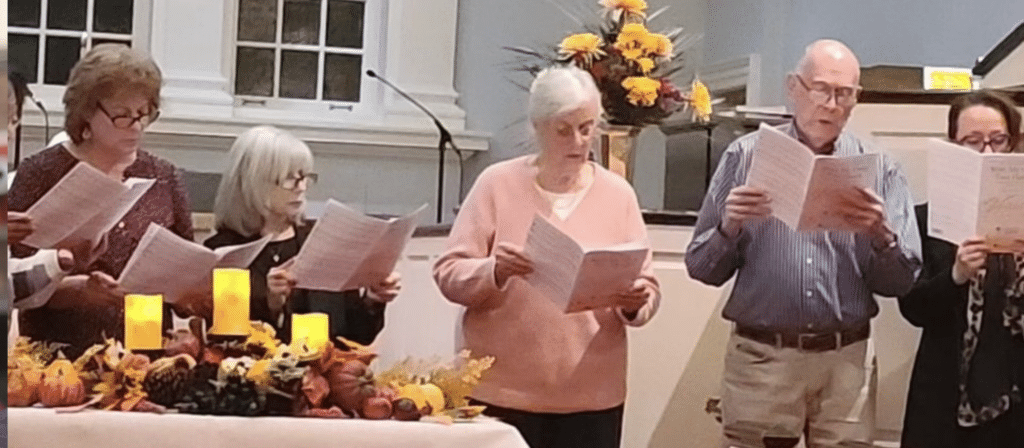 Many United Church of Christ congregations across the country participated in interfaith...
Read More