Maundy Thursday: Anti-slavery roots remembered at Ohio church
A small communion table in the chancel at First Congregational UCC in Columbus, Ohio, was dwarfed by ornate wood carvings and gothic pillars surrounding it. It usually stands in a smaller chapel in the big downtown church. But on Maundy Thursday, it was front and center in the grand sanctuary for a service streamed online.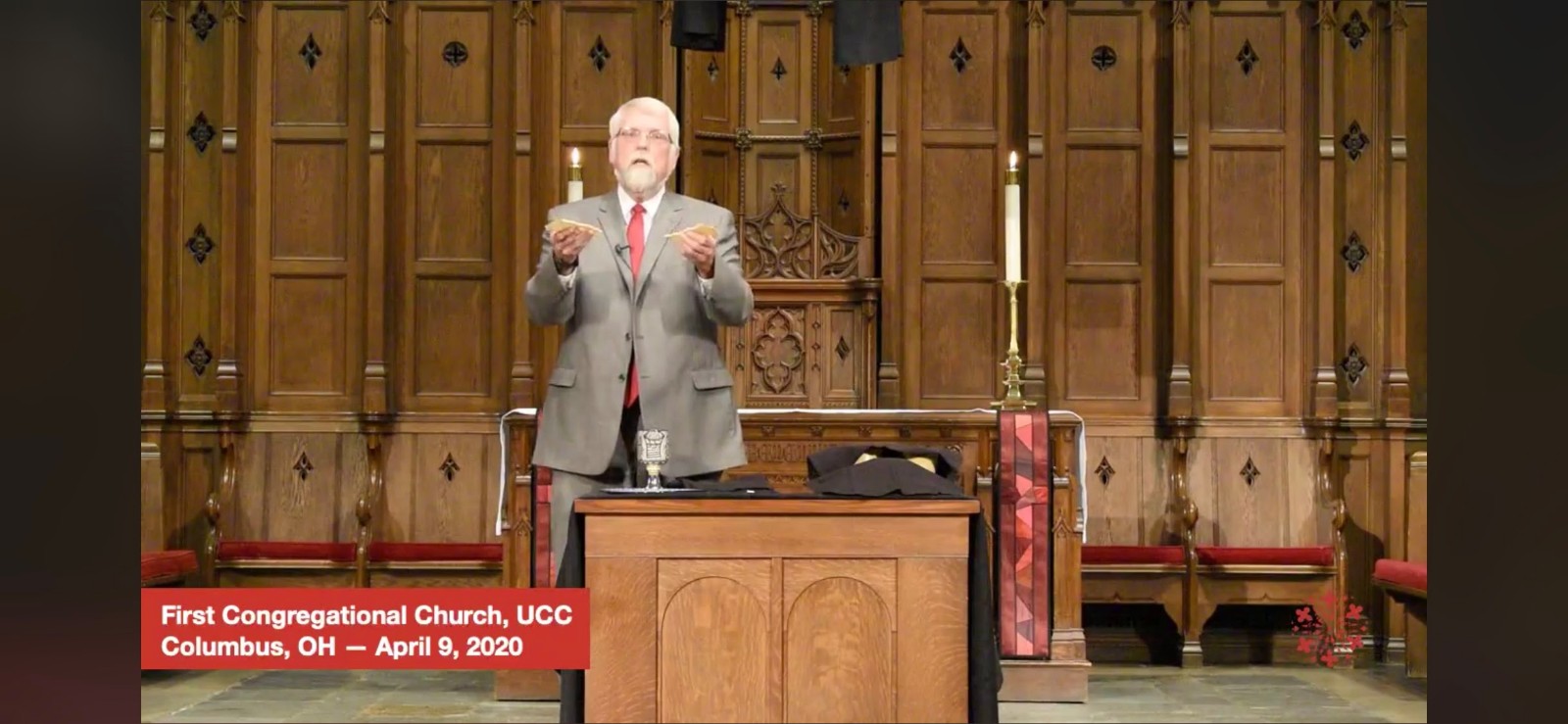 The table was there for its own grand symbolism: Opponents of slavery had gathered around it in a house church to celebrate communion as their first act in forming First Congregational, nearly a decade before the Civil War. Now it helped remind Facebook Live viewers of both the intimate nature of Communion, also originally celebrated in homes, and the call to be mindful of the world in the throes of a pandemic.
"It's the first time we have ever used it outside the chapel," said the Rev. Timothy Ahrens, the church's senior minister, as he looked ahead to the service. "It's ridiculously small in that space. It's going to look really weird, and that's OK. It's a weird week."
Among the many things disrupted by COVID-19 at First Congregational was a yearly Maundy Thursday tradition. Typically, to mark Jesus' Last Supper with his disciples, some 250 people gather for dinner together in Parish Hall, then walk silently to the sanctuary for Tenebrae, the ancient service marked by the extinguishing of candles. Unable to do either in person this year, the church split the observance into a prerecorded Tenebrae service, posted Wednesday on YouTube, and the live-streamed Communion service Thursday. Members were encouraged to take part at home, using whatever food and drink might work as elements.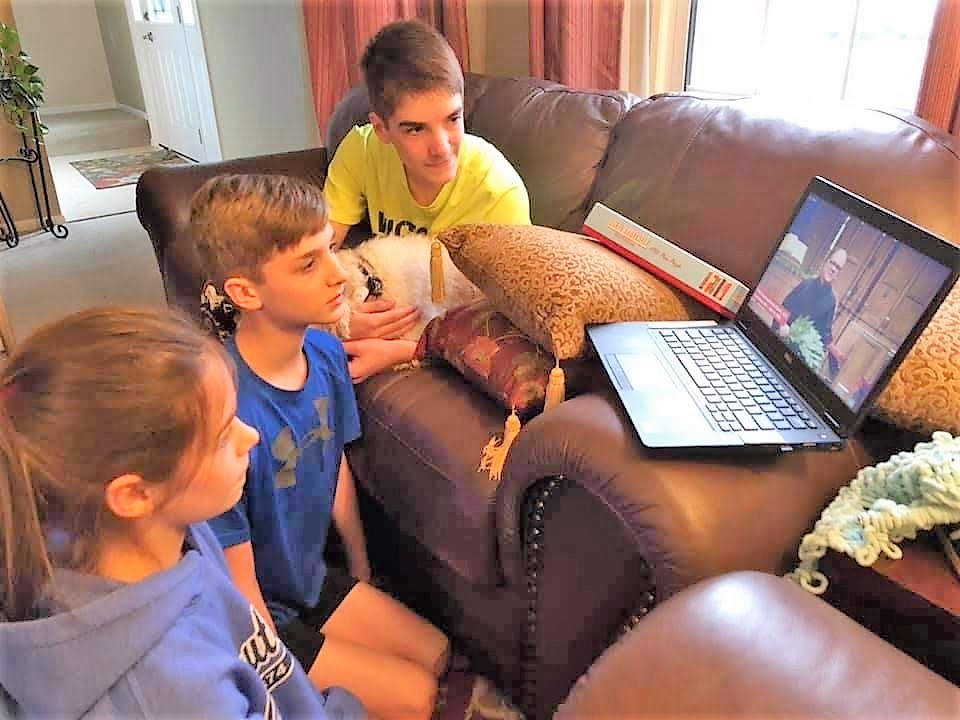 "Christianity has been in existence for 2000 years and never been on lockdown exactly like this," Ahrens said. "We're part of a Christian story that's never been told. We need to lean into every step of Holy Week." By Maundy Thursday, Ohio – long under stay-at-home orders – had more than 5,500 confirmed cases of COVID-19 and more than 200 deaths. Ahrens personally knew two of the deceased, though not members of the church.
By Sunday, Ahrens would speak of the hope seen in truth tellers, from the biblical Mary Magdalene, leaving the empty tomb to tell the cowering, home-bound disciples, "I have seen the Lord," to public health officials today, saving lives by "proclaiming the truth simply and clearly."
But at the end of Holy Week, he encouraged viewers of First Congregational's online services to remember the church's roots and to listen to the world's pain.
Online on Thursday, Ahrens stood at the historic table and invited viewers to partake of the sacrament at home: "It was here in September of 1852 that the 42 men and women of our congregation formed to say, 'Slavery must end.' … They brought this table first to their little house church. So we come here tonight, connecting us to our sisters and brothers from 168 years ago. But we are also connected to the first time, the first Communion, the Last Supper, the Lord's Table – always connected to him."
On Good Friday, marking Jesus' crucifixion, he spoke of those dying from COVID-19, those who grieve over them, and more. "Hear the cries of every one of God's sons and daughters who suffer in this pandemic and all the other children of God who are suffering unto death in conditions that have been inflicted by tyrants and torturers," Ahrens said. "Tonight, listen to the children crying to us from refugee camps and from the borders of our own country. Listen their mothers and fathers who are crying to us to pay attention to them, to see them still."
"Tonight, God is on the cross," Ahrens said. "Tonight, God is on the border, and God is in refugee camps, and God is in the hospitals where people are suffering in this evening. God is in the tears of everyone who suffers now."
This is one of four profiles of how local congregations of the United Church of Christ approached the unusual Holy Week and Easter of 2020. To see the rest – as well as the gifts each of them has found in moving online – see this main article.
---
Related News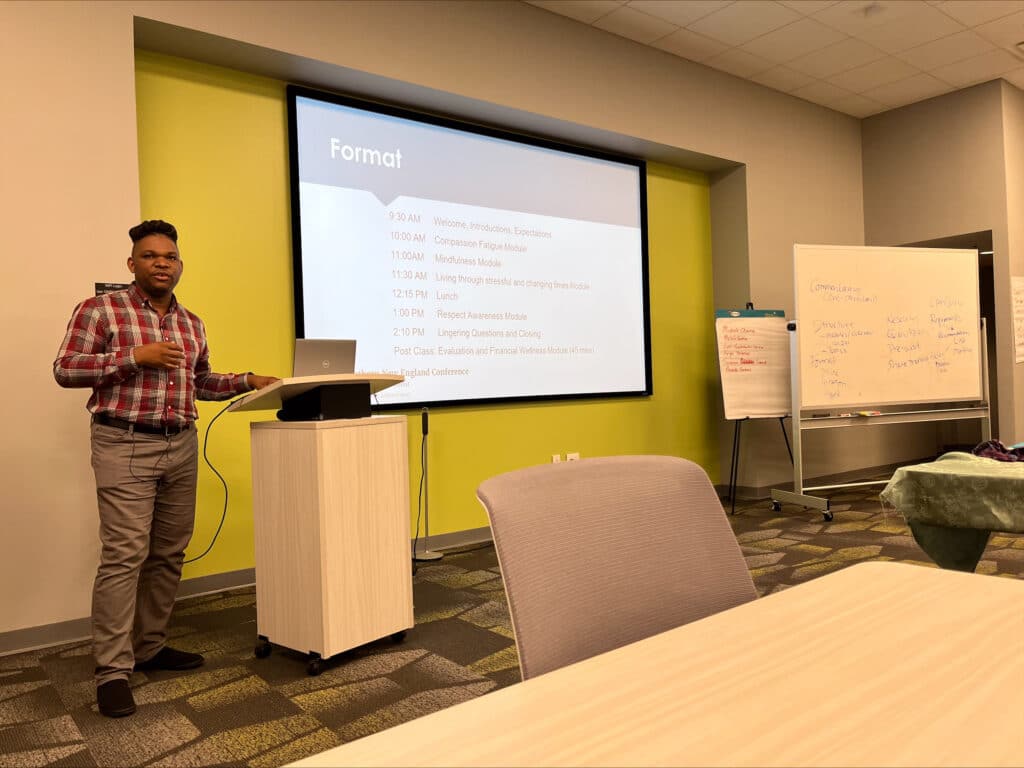 Sometimes it seems that hardly a day that goes by when news headlines don't include a story...
Read More