Mass. congregation shares farm-to-table ministry as one way to re-imagine church
An old church in Massachusetts isn't afraid to try new things. On the first and third Thursdays of each month, people in Northampton gather for Common Ground to cook and eat dinner together as they sing, share, play and pray. What makes the Common Ground community unique is that "church" is created in the garden, in the kitchen and around the table as worship centers on growing, preparing and sharing a sacred meal.
This farm-to-table ministry of First Churches of Northampton, Mass., is the focus of a new model of ministry to be shared across the United Church of Christ. Denominational leaders are inviting pastors, church staff and lay leaders to this community on Thursday and Friday (June 2-3) to observe and learn from the Rev. Sarah Buteux, associate pastor at First Churches and founding pastor of Common Ground, and the Rev. Todd Weir, senior pastor of First Churches, how they can use this model in their own congregations.
The ministry has brought "a tremendous amount of energy and buzz" to First Churches, Buteux explained. "People are drawn to worship services that are more collaborative and allow multiple voices to be heard, including the voices of people of other faiths," she said. "It's intergenerational and held on a Thursday evening, which has given families that might miss church on Sunday morning — due to sports or custody agreements — an alternative time to worship together."
Common Ground first began in 2014, and by September 2015 there were regular bi-weekly gatherings with about 30 to 50 people attending. To provide the ingredients used at each bi-weekly dinner, the ministry has partnered with Grow Food Northampton to maintain three plots in a community garden.
Buteux says a majority of people who have joined First Churches in the past year cite Common Ground as influential reason in their decision making. "When you come to Common Ground you're immediately invited to help, whether it's setting the table for dinner, passing out candles, or stirring the soup," she said. "There is a clear theme with questions to discuss over dinner, and everyone is invited to participate in the conversation. Whereas coffee hour can feel like an extremely intimidating environment if you're new to a community, Common Ground gives people a clear way to jump in and get to know others while working on something together."
Since launching, overall giving and attendance at First Churches are both up by about 30 percent, Buteux said. First Churches also received a $30,000 grant from the national setting of the denomination as part of the New and Renewing Churches program.
Visitors from California, South Carolina, Vermont, Colorado, Boston, Maine, Ohio and within Massachusetts have come to First Churches to experience how Common Ground worships and to find inspiration for their own new ministries.
Registration to attend "Common Ground: A Farm-to-Table Ministry" this week is $50. The first day includes immersion in the Common Ground experience from gardening, to cooking, worshipping and reflecting on the experience. The second day includes time for reflection and discussion with Buteux and Weir as to how attendees imagine they might apply a dinner church in their specific settings.
"I think the technical term for what we are doing is 'nesting.' We are a new ministry that has found a home within an established congregation," Buteux said. "Starting a new ministry from scratch can be overwhelming, expensive, inefficient, and put you in competition with all the other ministries in your area. Nesting ourselves within First Churches has given us the support and infrastructure we needed, even as we have breathed new life into their overall ministry to the community. It's been a win-win."
---
Related News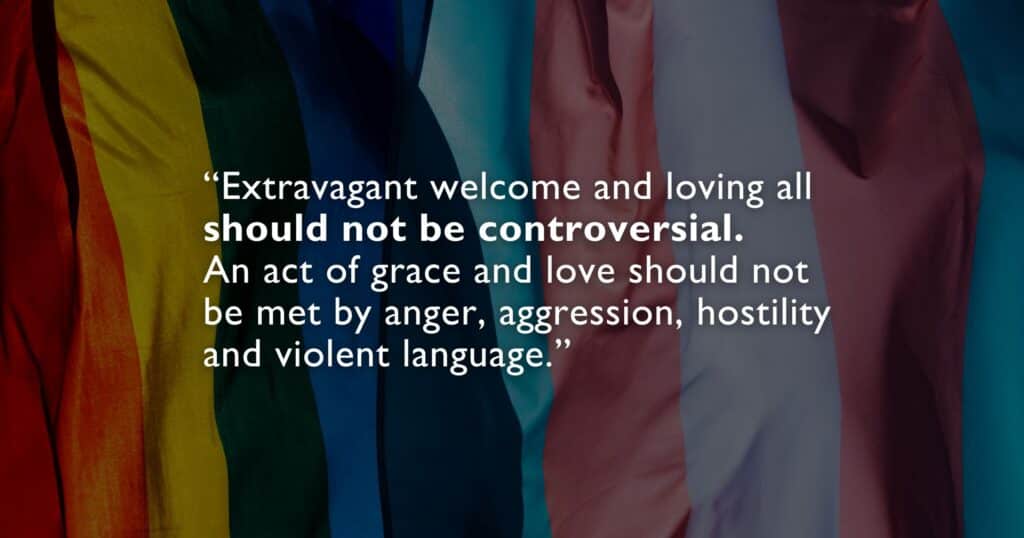 The United Church of Christ National Officers and the Conference Minister of the South Central...
Read More