Marking the 9/11 20th anniversary in prayer, in church, in memories
When you hear 9/11, what comes to mind?
If you were alive on Sept. 11, 2001, you most likely vividly remember where you were and what you were doing when Al-Qaeda terrorists took over four U.S. aircraft and used them as weapons of destruction.
The attacks on the twin towers of the World Trade Center in New York city and the Pentagon in Washington — and the plane marked for the Capitol that crashed in a Pennsylvania field — changed the consciousness of this nation.
They also launched the war in Afghanistan, which President Biden just ended, after two decades, last week.
On that day 20 years ago, nearly 3,000 lives were lost in the buildings, aboard the planes and on the streets.
Support from partners overseas
The Rev. John Thomas, then general minister and president of the United Church of Christ, was in Germany with Peter Makari, Global Ministries executive for the Middle East and Europe. They were in the middle of a three-day ecumenical pilgrimage to introduce Thomas to UCC church partners in Europe.
"As our meetings began, we couldn't have imagined that within a day the visit would become a profound experience of global ecumenical solidarity," Thomas said.
"The care and embrace of our German hosts as we learned of the attacks was powerful and comforting," Thomas recalled. "From the members of the news media who invited us to their studio to watch the unfolding events, from those who joined in the vigils and memorial services we attended, and from the hundreds of young people who gathered in central Berlin that night to sing, we experienced a global solidarity the world desperately needs today."
'Break down dividing walls'
Thomas chronicled the "remarkable experience" in this reflection, noting that though they were far from home, in the midst of crisis, they were not alone.
"It was a remarkable experience, and the memories of those days provided a meaningful vantage point from which to view the unfolding events of the ensuing decades," he said.
"Could the anniversary remembrance of 9/11 prompt us to consider how we reach across other walls, finding common cause with those who, in the language of the New Testament, seek to "break down dividing walls of hostility?"
A community vigil
The Rev. Kate Winters, who co-pastors First Church United Church of Christ in Belfast, Maine, with her husband, the Rev. Joel Kruger, has planned a community vigil for Sept. 11, "to commemorate the loss of life and the courage of all first responders during the 9/11 attacks."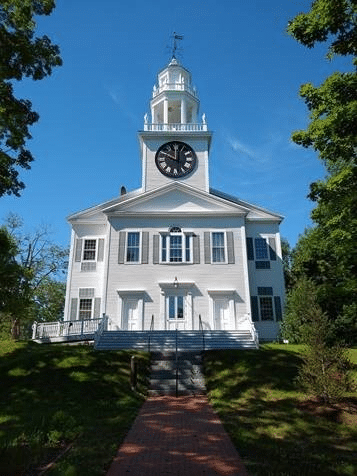 Her historic church, founded in 1796, will ring the bell Saturday morning 20 times to mark each year that's passed since the terrorist attacks, beginning at 8:46 a.m., the time the first hijacked plane hit the World Trade Center.
Winters, a New Yorker who was serving a church in Osseo, Wisc., at the time of the attacks, said she had just turned on the morning news and immediately realized that "clearly something was very wrong in New York City."
News announcers were talking about the plane that hit one of the towers, she said. "They said something about 'Perhaps it was a small tourist plane.' Then I watched in horror as another plane, a large airliner, flew straight into the other one. This was not an unfortunate accident. I called Joel. We couldn't believe what we were seeing.
People sought out church
"I'm sure we all have stories about where we were and what was happening the day it seemed the whole world changed," Winters said. She remembered how "people from all over the community poured into the service at our then-church in Osseo, because, as many of them said, 'they didn't know what else to do.' Our small community of faith provided them a place to feel what they needed to feel and express what they needed to express in a safe environment of prayer.
"Twenty years later, we continue to experience trauma from the initial event, such as the recent events and loss of life in Afghanistan, as well as from concurrent events such as COVID and extreme weather. We need to provide the same support to our community in a context of love and hope."
Saturday evening, First Church will hold a vigil around the fire pit on the church lawn. There the community can sit in silent remembrance and prayer for the lost as well as for the first responders and others still experiencing illness from that day. Winter said they'll be invited to speak to their thoughts and experiences of 9/11 and share music, poetry and "a litany of hope."
Memorial in NYC
The Rev. Ann Kansfield, a UCC minister and New York City Fire Department chaplain, will take part in a remembrance of 9/11 in the city on Saturday.
In 2001, Kansfield, now pastor at Greenpoint Reformed Church in Brooklyn, was working as a financial advisor in New York. She was going to interview for a position on Wall Street that September day when she learned the city was under attack.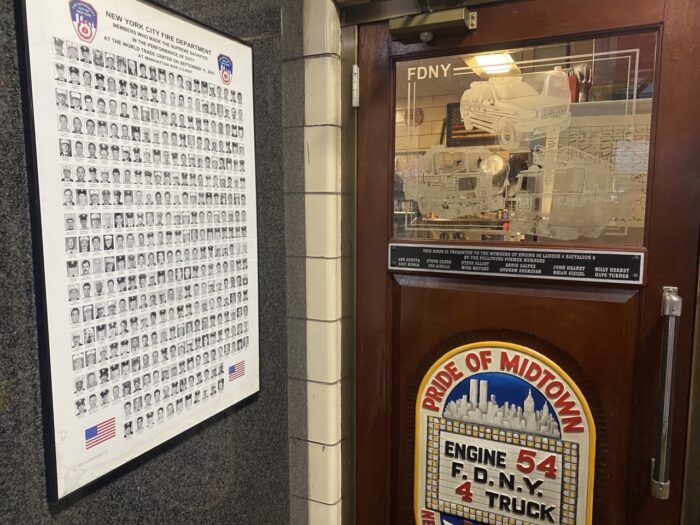 Kansfield, the FDNY's first female chaplain, has written "A Prayer for the Fallen" for Saturday's service at New York's St. Patrick's Cathedral. The 1:30 p.m. EDT memorial will honor the 343 FDNY firefighters killed in the attacks and the 256 other department members who died from related illnesses.
'Prayer for the Fallen'
After she was assigned to craft the prayer, Kansfield reached out to friends on Facebook, in a "phone-a-friend-type lifeline" to see if her colleagues would feel inspired to help write it. On Sept. 7, Kansfield shared the result with UCC News. "It's a prayer from all of us," she said, "and I'd like you to pray it, too."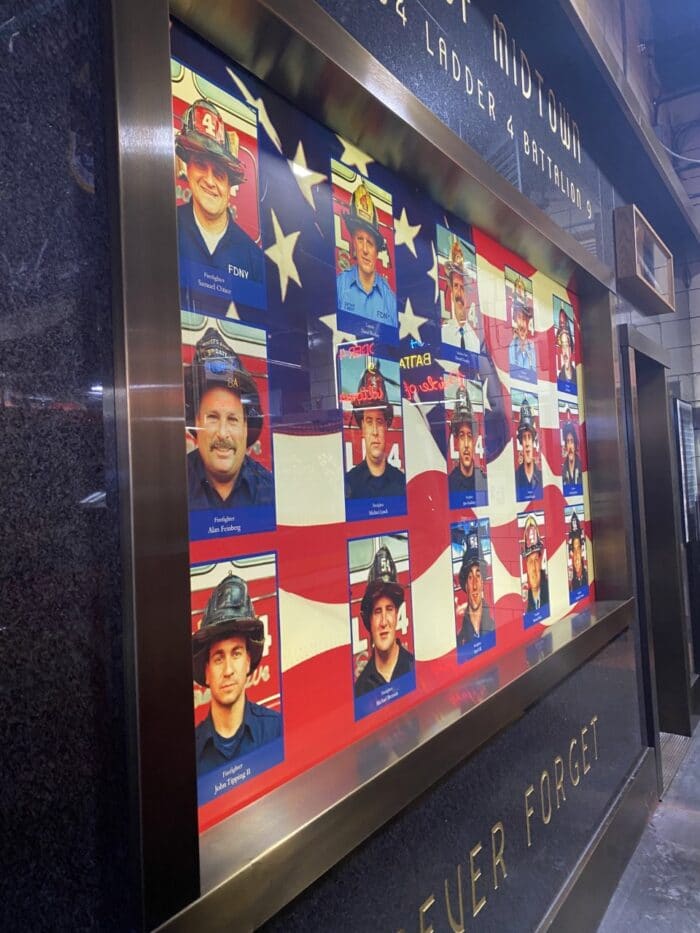 "We pray for the fallen. They are the ones we love so dearly and miss so deeply. We have entrusted them to you and ask you to continue to embrace them in your love. We don't really have to tell you, God, since you already know. But we'll say it again: the ones who have died and whom we entrust to your care are some of the best people — wise, brave, compassionate, joyful, whip-smart and really humorous. They are family, friends, neighbors, and colleagues. They are your beloved children.
"We also pray for the crestfallen. This day marks a time of so much sadness and grief for so many. We ask for your care and comfort for the living. Remind us again and again that you are with us and you always have been."
'Less to retaliate than to heal'
"It is our hope and our prayer that this 20th anniversary will rekindle within us all a desire less to retaliate than to heal, less to avenge than to understand," national UCC leaders said in a statement released on Sept. 7. "Terror is not only something to be grieved and avenged; it is as well something to be understood. Behind every terror attack is a history of someone else's long-suffering.
"We, the Elected Officers of the United Church of Christ, call for and invite a turning towards the ways that make for peace between all peoples. Let us unlearn the ways of war. Let us no longer cultivate fear for the purchase of political power. Let us be eager to know both the conditions that make for suffering, and the requisite empathy needed to alleviate it."
UCC General Minister and President John Dorhauer will offer a reflection and prayer for the people impacted by 9/11 in a webinar worship service Thursday, Sept. 9. The service of remembrance and renewal at 3:30 p.m. EDT will launch a new season of weekly webinars offered by Justice and Local Church Ministries. Register here.
Readers can find John Thomas' reflection here, Ann Kansfield's prayer here, and the statement from the UCC officers here.
---
Related News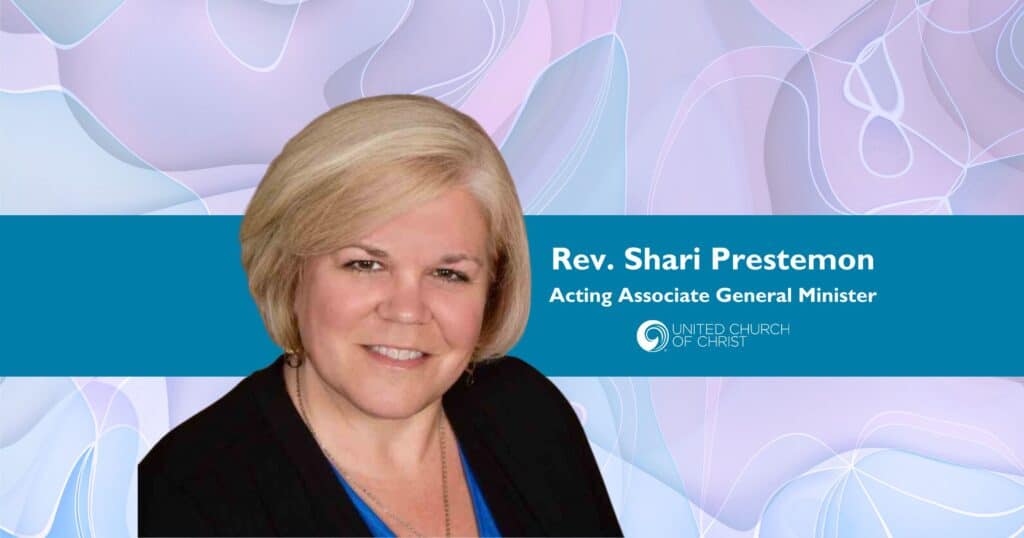 A new United Church of Christ national leader has been called. The UCC Board voted in a...
Read More