MardiGras and Glittery Miercoles de Ceniza
»El espíritu de Jehová, el Señor, está sobre mí, porque me ha ungido Jehová.  Me ha enviado a predicar buenas noticias a los pobres, a vendar a los quebrantados de corazón, a publicar libertad a los cautivos y a los prisioneros apertura de la cárcel; a proclamar el año de la buena voluntad de Jehová y el día de la venganza del Dios nuestro; a consolar a todos los que están de luto; a ordenar que a los afligidos de Sión se les dé esplendor en lugar de ceniza, aceite de gozo en lugar de luto, manto de alegría en lugar del espíritu angustiado. Serán llamados "Árboles de justicia", "Plantío de Jehová", para gloria suya.  (Isaias 61:1-3 RVR1995)
Escrito por el Pastor George Oliver
de Christ's Community Church en Chicopee, MA (C4)
El único amor incondicional que conocí en este mundo murió el día después de mi cumpleaños en 2003. Pero justo antes de su fallecimiento, mi abuela hizo por mí algo que no puedo pagar, pero moriré intentándolo. Cada momento importante en mi vida fue compartido con ella. Cada alegría, cada dolor, y cada pregunta imaginable la lleve a ella. Y aunque ella nació antes de la Gran Depresión, ella, en este momento, desafió toda idea equivocada que yo había imaginado acerca de lo que pensaría de mí cuando compartiera con ella mi verdad. Y aunque esta historia es profunda para mí y me mueve hasta las entrañas, lo que voy a decir aquí es simple: mi abuela estableció la atmósfera para que mi curación comenzara.
Cuando lloraba a su lado por el conflicto que sentía, no tanto por "coming out", sino por vivir auténticamente frente a mi comunidad eclesiástica, ella predicaba valor (coraje). Cuando dejé escapar las dudas sobre mi autoestima, me recordó todas las victorias que Dios y yo habíamos logrado en mi vida.Cuando le dije que me preguntaba si Dios incluso me amaba, ella dijo que Dios el autor del amor, y amplió Su capacidad diaria para amarme cada vez más, "tal como El te hizo". Me dijo que yo era hermoso y que la hacía sentirse orgullosa. Ese día ella me salvó la vida y alteró el curso de mi ministerio para siempre. Sabía que la esperanza que me daba tenía que ser compartida con otros, que, como yo, estaban inmersos en una religión equivocada que nos enseñaba a odiarnos y a desconfiar de nosotros mismos.
La palabra de Dios habla de cambiar cenizas por belleza a los que lloran. Este año, la Iglesia de la Comunidad de Cristo en Chicopee, MA (C4), en asociación con Manantial de Gracia "Spring of Grace" de West Hartford, CT y el Proyecto Encuentros de Gracia y Bienvenida de la UCC (@UCCBienvenida), organizan un Servicio Interseccional especial para celebrar el Mardi Gras, y continuará hasta Cuaresma. El Mardi Gras Premier Masquerade Ball se llevará a cabo la noche del 28 de febrero, con bailarinas de moda, artistas de arrastre, música en vivo y mucho más. Elevará el techo con la esperanza de encarnar la bienvenida que Dios y la iglesia tienen para nuestra familia LGBTQ2IA.
Será parte New Orleans Mardi Gras y parte Carnaval. La noche se abrirá con júbilo, pero terminará con reverencia, mientras los celebrantes entrarán en el santuario a la media noche desenmascarados para recibir las cenizas de glitter infundido, que simboliza que no estamos ocultos en esta fe. La belleza que brilla a través de las ruinas se ve en nuestra voluntad colectiva para perseverar la adversidad y redimir nuestra experiencia.
Comprendemos nuestra responsabilidad de sanar  las heridas que muchas iglesias ayudaron a crear, nuestro evento proporcionará acceso a LGBTQ y al clero aliado para escuchar y compartir sus historias de cómo la fe redescubierta es posible en la iglesia de Jesucristo para todos nosotros. Es importante que las iglesias empiecen a reunirse con todas las comunidades, pero particularmente con la comunidad LGBTQ, a medio camino. No podemos ser todo para todas las personas si la iglesia no empieza a reflexionar sobre la creatividad de Dios  en envolvernos con aquellos al margen – aquellos considerados los menos, los últimos y los de la izquierda.
Esta gala vino como respuesta a la iniciativa #glitterashwednesday de Parity. El Pastor Mayor de C4 George Oliver y Elivette Méndez Angulo de Proyecto Encuentros de Gracia y Bienvenida de la UCC concibieron la celebración de los servicios normalmente sombríos del Miércoles de Ceniza, ya que la celebración es un aspecto clave uniendo a la Iglesia Negra, Latinx y LGBTQ. Así, el Baile ofrecerá a la iglesia y a estas comunidades una nueva forma de permitir que sus distintas culturas innoven la vida cristiana. Como lo que mi abuela hizo por mí, esperamos cultivar el suelo para nuevas esperanzas de brotar.
No olvidemos que Dios vino a la Tierra en forma humana, caminó, habló, vivió, murió y resucitó para que todos conocieran que hay poder en la humanidad para superar todo lo que nos amenaza. Pero tenemos que estar dispuestos a ir donde están las personas y hablar un lenguaje común. La Gala de Mascarada del Mardi Gras hará justamente eso, mostrando a las personas LGBTQ, gente de color, y aquellos dentro de la iglesia que brillarán siempre en el centro de nuestra adoración, porque la gloria del Señor nos rodea mientras bailamos y oramos.
La Gala de Mascarada de Mardi Gras
Martes, 28 de febrero a las 730pm EST (las puertas abren a las 7pm EST)
Miercoles, 1 de Marso a la media noche comienza el servicio de Miercoles de Ceniza
en Christ's Community Church (C4)
103 Springfield Street
Chicopee, MA  01013
Please, be sure to look into http://parity.nyc/glitter-ash-wednesday for additional locations that are engaging with Glitter Ash Wednesday Events!
And follow all the Glitter Ash Events: #glitterashwednesday
---
Related News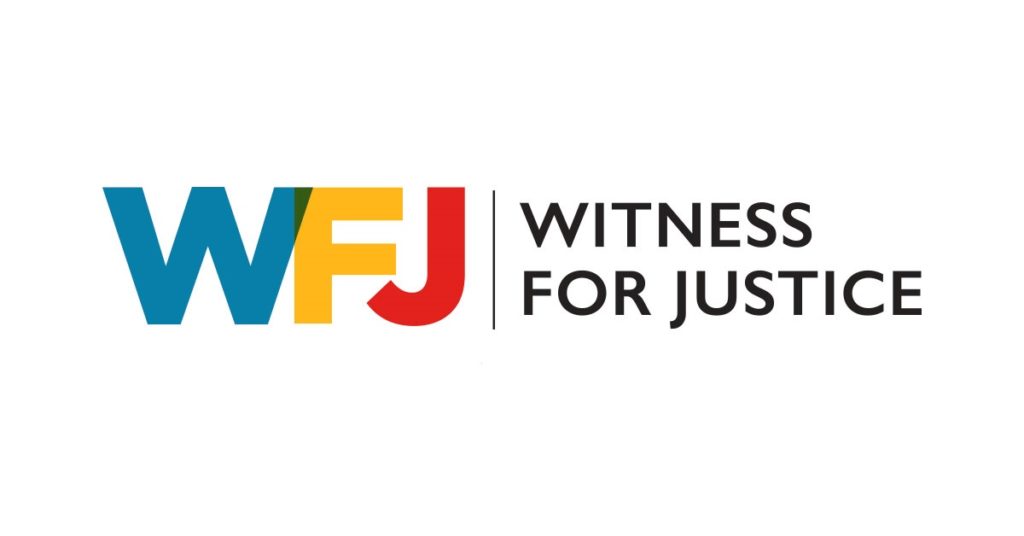 Over the past month, our nation has been anxiously watching the "debt ceiling" tug of war...
Read More