Maine church video promotes Our Faith, Our Vote campaign
Members of a United Church of Christ congregation in South Portland, Maine wanted to use their voice to encourage other people in their community to vote their values. So they created a video and put it out on Facebook. 
"The members of our Social Witness Ministries committee watched the video by Traci Blackmon and were inspired to see what we could do locally to encourage people to vote. We decided to produce a video explaining what matters to us as people of faith, and why that inspires us to vote," said the Rev. Cindy Maddox, senior pastor, First Congregational Church United Church of Christ, South Portland, Maine. "We hope it will invite others to think about what matters to them, and therefore encourage them to vote their values."
First Congregational Church is an Open and Affirming congregation which also ministers to people in need through its Community Crisis Ministries program. Maddox said there are many other issues important to church members that were not mentioned in the video. "We did not script this; we just asked people to participate after worship."
The church's Social Witness Ministries committee has been encouraging friends and neighbors to participate in the midterm elections using the UCC Our Faith Our Vote Campaign, which is evident in the 'Why do you Vote?" video.
"The rest of our work around voting has been internal—encouraging people to vote in announcements and sermons, and offering rides to members and friends of the congregation for those who need transportation in order to vote," Maddox said. "This video was our first attempt to reach beyond our congregation."
Our Faith Our Vote resources can be found here. 
---
Related News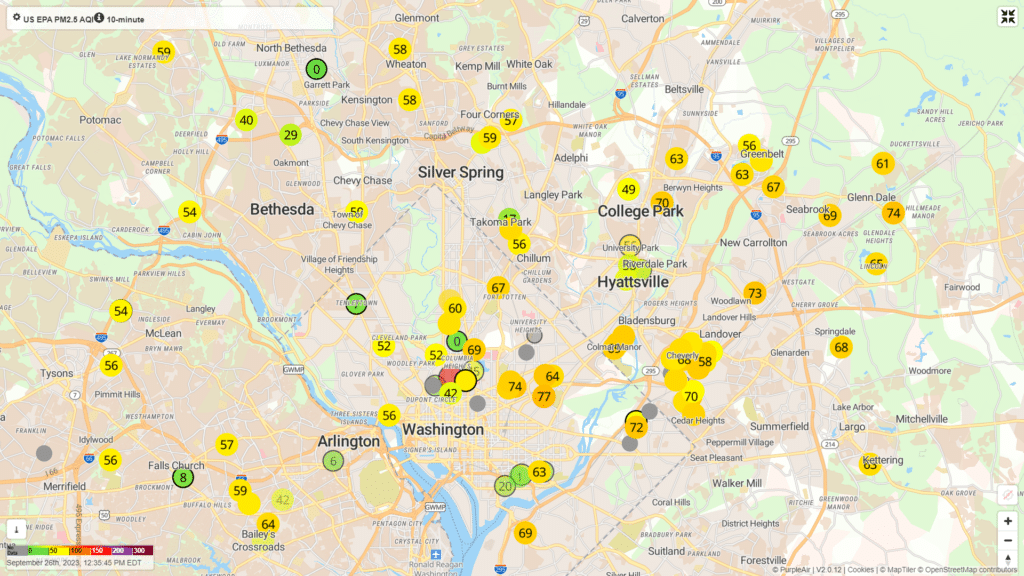 This summer, the United States experienced some of the worst days for wildfire pollution in...
Read More