Long Island pastor recalls life-changing advice from Desmond Tutu
In November, 2008, in the Village of Patchogue, Long Island, Marcelo Lucero, an unarmed, undocumented, 37-year-old immigrant became a hate crime murder victim at the hands of seven boys from the local high school.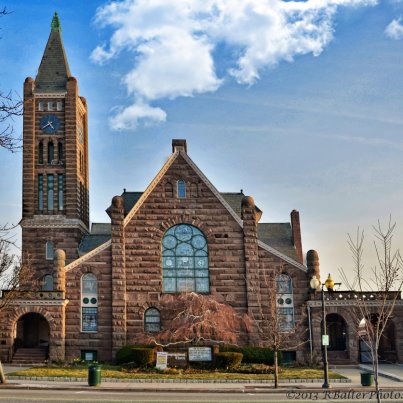 I presided at Lucero's funeral at the Congregational Church of Patchogue, where I am still pastor. A week later, our church invited alleged hate crime victims to come to our 'safe sanctuary' to tell their stories. Latino persons had, for years, felt unsafe to report crimes to the police for fear of harassment or deportation.
While we were arranging this opportunity for people to tell their stories, some organizers demanded the police – long suspected of allowing violent attacks – should not be permitted to attend. Some said they would even block the doors of the church to keep the police and their commissioner out. I believed it was dangerous to exclude those who would be called to testify in court, while they continued to patrol the streets.
The people were due at the church to tell their stories that night! We were at a standstill with the potential for a violent explosion of rage and frustration.
I thought of Archbishop Desmond Tutu and the painful stories shared at the Truth and Reconciliation Commission in South Africa. I thought of his Nobel Peace Prize. I knew his literary agent who located him, asleep in a London hotel, and delivered my urgent message. He responded almost immediately. His comments helped defuse a potentially violent situation, and helped resolved the impasse: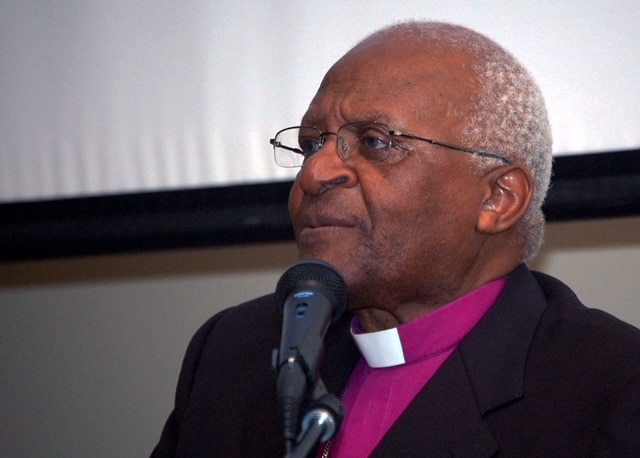 Dear Dwight,
I have heard of your decision to welcome the victims of crimes… to come into the Congregational Church of Patchogue to tell their story in a safe and supportive environment.  I believe this process will result in a form of healing and justice that may not come solely from a court of law.
I commend the actions of your church and community to seek restorative justice that will focus on truth-telling, healing broken relationships, the restoration of trust, and the re-integration of all sides within your community.  I strongly invite all parties, including the police, to the table to hear the stories of the victims.  This is difficult work, but work that must be done.  I am praying for you all, the victims and the perpetrators, and their families and friends.
God bless you all, Archbishop Desmond Tutu
All were welcomed to the event. The stories were recorded in confidence by an NPR reporter. The testimonies involved violence, housing discrimination, labor violations, theft, threats, and more. The audio tapes were subpoenaed by a grand jury. A two-year investigation by the Department of Justice resulted in 100 demands for change.  Things are better.
As we await the funeral of Archbishop Desmond Tutu, I am mindful that peace has enemies, but it also has friends; that advocates of peace may become targets of hate; and that, ultimately, love wins. 
The Rev. Dwight Lee Wolter is senior pastor of the Congregational Church of Patchogue, Patchogue, New York.
---
Related News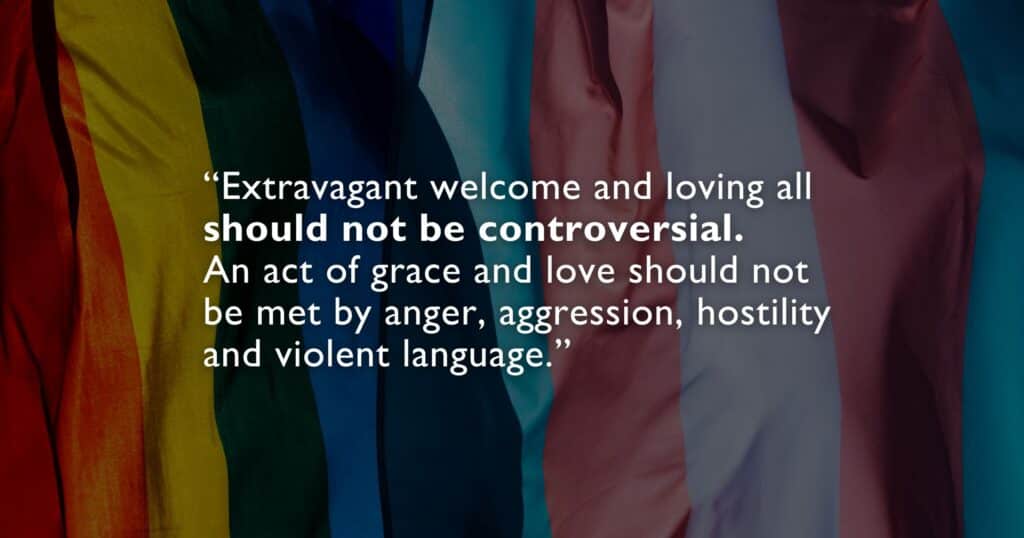 The United Church of Christ National Officers and the Conference Minister of the South Central...
Read More