Laying the foundation to build a church culture of risk-taking, innovation and ingenuity
United Church of Christ General Minister and President John C. Dorhauer shares five initiatives, at the United Church of Christ October Board meeting, which he believes can build a church culture of risk-taking, innovation and transformation.
Today the narrative shifts, proclaimed the Rev. John C. Dorhauer. Today the United Church of Christ focuses on what the Holy Spirit envisions for its future.
 
Dorhauer, the UCC general minister and president, shared that vision with the members of the UCC Board of Directors during its October meeting, imploring them to believe, hope and expect —just as he does — that the denomination's best days are ahead.
 
In his first remarks to the UCC Board since his election at General Synod 2015, Dorhauer introduced five initiatives he plans to undertake as 90-day goals.
 
"What we are called to do matters, and lives will be transformed because of it. In preparation for my nomination and election, I began to think about, if elected, what steps I would take to architect our future," Dorhauer said. "Now, these are bold initiatives, and we are not going to complete them all in 90 days, but we can partner together and have a foundation in place within 90 days."
 
Here are the five initiatives, as outlined by Dorhauer:
 
1. Launch Stillspeaking 2.0.
A decade ago, the UCC launched its "God is Still Speaking identity campaign, helping the church capture a different, progressive voice within the Christian spectrum. Dorhauer is eager to have Michael Jordan, CEO and creative director of the advertising agency 31 Lengths, examine the church's current brand. Jordan helped create the first Stillspeaking campaign in 2004. 
 
"Michael has been conducting interviews and collecting information and data on what we think our new edge is," Dorhauer said. "At the end of that, he will offer some creative thinking out of which a new ad campaign will emerge. He's convinced there are new edges for us.
 
"Ten years ago, we started talking about LGBT rights and marriage equality, and within a decade of that every state recognizes the freedom to marry, he continued. "That is not a new edge for us now. There are new edges to declare, and so we will."
 
Rather than investing in the creation and broadcast of new commercials for an ad campaign, Dorhauer envisions the national church creating a "toolkit" for local churches to create and customize banners and social media graphics.
 
2. Year-Long Media Campaign.
"I am going to invite the United Church of Christ to live more fully into its commitment of being a bold, public witness, Dorhauer said, outlining how the denominational office will identify and create a public event 12 times a year (once per month) in which its voice will be heard. "We must say things that not only matter, but have the potential to shape the world as we know it."
 
One example he pointed to was the recent response of UCC churches in standing against Islamophobia the weekend of Oct. 10-11. Dorhauer spoke out against planned anti-Islam protests earlier this month and called on UCC congregations to stand in solidarity with people of the Muslim faith.
 
One conservative Missouri congregation, St. Martin UCC, was visited by a Pakistani Muslim couple, who thanked the denomination for its solidarity.
 
"I promise you, a Muslim couple in Missouri opening the door and inviting themselves in is a life-changing moment, for people on both sides of that door, Dorhauer said.
 
3. Deepen the dialogue and partnerships with local churches.
Dorhauer is seeking to have 30 leaders of the national staff connecting with local churches on a daily basis. Part of that engagement involves making a phone call each day to a local church, asking them what they are doing that makes them proud of being part of that church.
 
That will help move the national setting toward understanding its role as a "partner to and with our local churches. One of the ways is to be in daily dialogue with our local congregations, Dorhauer said. "I want us asking what they are doing that matters, and how can we help them."
 
"We want to create an ethos where every church knows that they matter," Dorhauer said. "So I and 30 colleagues will commit every day to picking up the phone and calling our local churches."
 
4. Dialogue on White Privilege.
 In ongoing sacred conversations on race, Dorhauer is calling the church to open a meaningful, substantive and safe dialogue on the dynamics of white privilege — particularly white male privilege. Dorhauer is seeking to have the national setting develop curricula by September 2016 that will help covenanted settings open conversation on the effects of white privilege on the church.
 
"We know that the material we produce will have both video and written content to it," Dorhauer said.
 
"This is a difficult conversation, but it's not one we need to shy away from," he added. "It is my promise that the materials will allow communities of faith to engage in this conversation both safely and substantively."
 
5. Strategic Planning Initiative.
Dorhauer will ask the board and covenanted partners to commit to a two-phase strategic planning initiative.
 
"That collaborative spirit is essential to the United Church of Christ as we move forward, he said.
 
For the first part, the board will form a task force that will assemble and examine how the church needs to look in 10 years, placing particular emphasis on people under age 40, and reporting that feedback to the board.
 
From there, the second stage will explore what needs to be done to build a denomination that will be relevant in 10 years, and finding ways to build that church without sacrificing the UCC's identity and mission.
 
"I want to create a culture of risk-taking and innovation and ingenuity," Dorhauer said. "We have got to commit to collaborative efforts."
---
Related News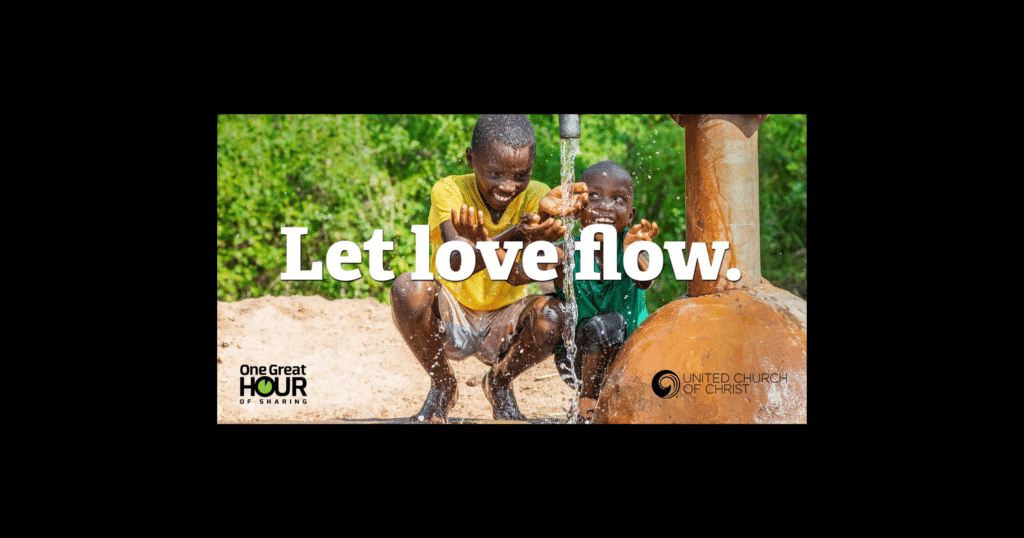 Challenging church members, creating calendars for kids, using personal experiences to drive home...
Read More