Lamenting the loss of Honduran activist Berta Cáceres
Honduran Jesuit Father Ismael Moreno (Padre Melo) with Berta Cáceres at a demonstration against a dam in Honduras in 2013. Photo provided by Lucy Edwards
The murder of Honduran activist Berta Cáceres has sent ripples through Latin American policy circles and those who had worked with her on environment, indigenous, or Honduras-specific causes. Within the United Church of Christ, Cáceres is being remembered for her life's work, while those whom she met are mourning her death.
One person who met Cáceres, Lucy Josselyn Edwards, works in Central America as part of the Global Ministries Team of First Congregational UCC in Ashland, Ore. She described Cáceres as "indomitable, a powerful and fearless leader of a nonviolent struggle for indigenous and environmental rights in Honduras."
"[A] young friend reminded me, some women never die. The Honduran people and the international solidarity, environmental and faith communities have responded with grief, shock, and protest," said Edwards, who works with Proah, the Honduras Accompaniment Project. She met Cáceres while accompanying Honduran Jesuit Padre Melo.
"In the United States, we almost never notice Honduras, despite our country's enormous investment of military and police equipment, training and 'security assistance' that has been pouring into the Central American country since the 2009 coup d'etat," Edwards said. "Yet in our daily lives, most of us benefit from extractive industries in Honduras — from foods to metals and minerals used in our cell phones and other devices. Our lives are bound up with the lives of Hondurans. The murder of Berta Cáceres should remind us of our debt to the people of Honduras and our need to change the policies and practices of our own government and corporations."
Cáceres was shot dead in her home on March 3 by gunmen, in what Honduran police are calling a "botched robbery," but her friends and family believe it was a political assassination. Cáceres had received death threats throughout her career for defending natural resources and speaking in opposition to global corporate projects — such as a hydro-dam project that was planned without consulting the indigenous Lenca population.
She won the Goldman Environmental Prize last year for her efforts, despite living in one of the most dangerous countries for environmental activists. She had been under police protection at the time of her killing.
The Rev. Angel L. Rivera-Agosto, Global Ministries area executive for Latin America and the Caribbean, said "Berta was crucial as part of the indigenous communities that affirm the fullness of life in the midst of human exploitation of resources. It is important not to leave the murder of Berta Cáceres as news limited solely to the Honduran scope. It is important to look for the root causes of her death, as related to political and economic forces that have been intervening on Honduran issues from overseas."
"Berta's death is tragic, but her life and her work will live on through the many people she inspired in Honduras, the U.S., and around the world." noted the Rev. Michael Neuroth, UCC policy advocate for international issues. "In our work in D.C." he noted, "we will support efforts to call for an investigation into her death, and continue to press for a shift in U.S. policy toward Honduras that more reflects the values Berta stood for; namely peace, justice, respect for indigenous populations, and protection of our most precious resource, the Earth."
Global Ministries missionary MaryJane Westra, who serves in Honduras, also wrote a reflection on Cáceres' death and her impact here.
---
Related News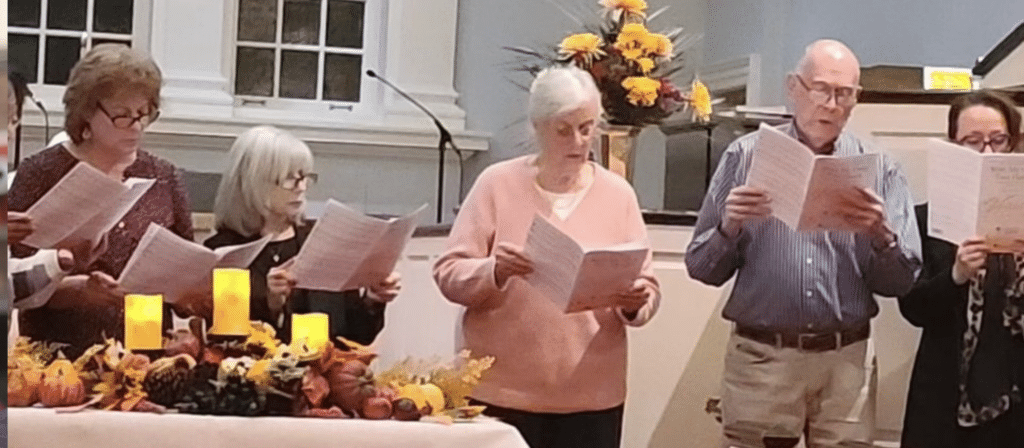 Many United Church of Christ congregations across the country participated in interfaith...
Read More