UCC environmental advocates celebrate Keystone veto
Environmental advocates of the United Church of Christ are celebrating President Barack Obama's veto of legislation that would have approved construction of the Keystone XL Pipeline. Obama vetoed the Republican bill on Tuesday, Feb. 24, more than six years after the pipeline was first proposed. Despite the lengthy battle, the Rev. Meighan Pritchard believes the tide is finally turning to favor those working for a sustainable planet, and applauds Obama for being bold enough to stand up for cleaner alternatives to fossil fuels.
"The tide is turning, and the defeat of the Keystone XL Pipeline is an example of that," said Pritchard, the UCC's minister of environmental justice. "What was once expected to be a done deal has now become a symbol of the struggle to find a new and better way to live sustainably on the planet that God has given us to till and keep."
This was the third veto of Obama's presidency, and the first one in five years. The White House said the president vetoed the bill because it bypassed a years-long review process being conducted by the State Department that will determine whether the project would be beneficial to the United States. Although Senate Majority Leader Mitch McConnell (R-Ky.) said a veto override vote will be scheduled by March 3, news reports indicate it is unlikely both chambers of Congress would have enough votes to reverse it.
It is possible that Obama may still approve the pipeline on his own terms, once the State Department review is complete. However, the president has downplayed the advantages of Keystone, such as job creation and U.S. energy independence, and says the environmental impacts would outweigh any economic benefits. The TransCanada Corp pipeline would carry 830,000 barrels a day of mostly Canadian oil to refineries and ports along the U.S. Gulf.
Pritchard says Obama's decision mirrors the actions of people of faith all over the U.S. who are working to lessen their environmental impact and make the world a better place for future generations.
"All over this country, individuals and congregations are making choices to reduce their own carbon footprint," Pritchard said. "Yesterday we saw leaders affirming this example. There is a better way."
---
Related News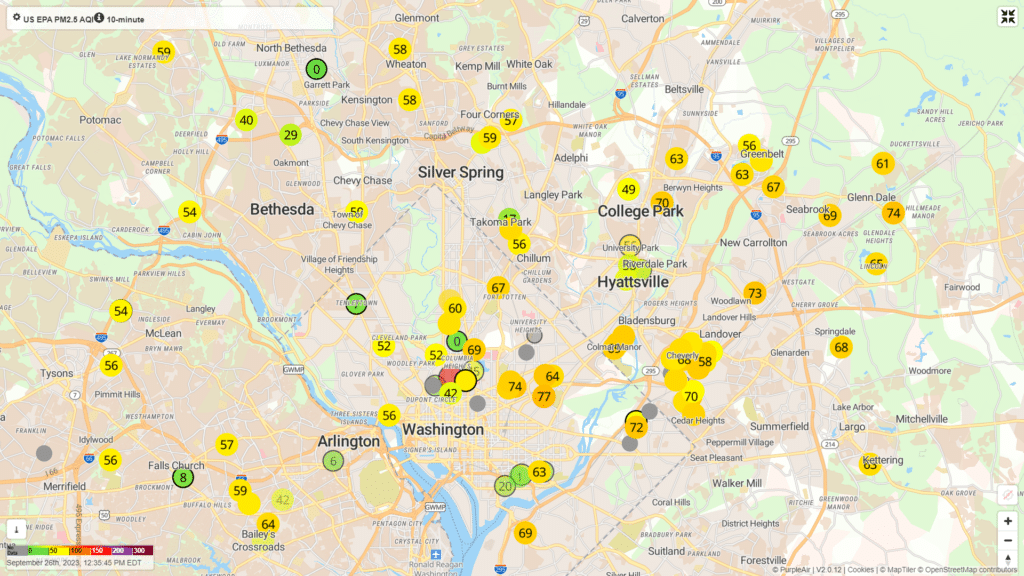 This summer, the United States experienced some of the worst days for wildfire pollution in...
Read More