Karen Georgia Thompson nominated as next AGM Global Engagement
The United Church of Christ Executive Board, in its March meeting in Cleveland, has affirmed the nomination of the Rev. Karen Georgia Thompson for the position of Associate General Minister of Global Engagement and Co-Executive of Global Ministries, the common overseas ministry of the UCC and the Christian Church (Disciples of Christ). With her nomination confirmed unanimously, General Synod delegates will vote to elect Thompson in Milwaukee this summer.
The Rev. Alice Hunt chaired the AGM Search Committee, which began looking for candidates in August 2018. She said Rev. Thompson, who currently serves as UCC Minister for Ecumenical and Interfaith Relations, is a natural choice for the Church's next Associate General Minister of Global Engagement.
"The search committee unanimously voted to present Rev. Thompson to the UCC Board. Her breadth of knowledge and experience, her passion for the work, and her clear call to the position made the decision clear for the committee," Hunt said. "Building on the relationships she has nurtured in her current position, she will bring vision and energy to the work of the Church."
Thompson has been working in the National Setting for 10 years, first as Minister of Racial Justice before assuming her current role as Minister for Ecumenical and Interfaith Relations. She believes both of these positions have provided her a foundation and skill sets that will be necessary in the role as AGM for Global Engagement.
"I have forged and nurtured significant relationships and have knowledge and connections with many of the partners in Global Ministries through years of involvement with the World Council of Churches and World Communion of Reformed Churches," Thompson said. "I will be able to bring a vision that is grounded in a working knowledge of our partnership and agreements and will be providing leadership in ministry and mission with the Christian Church (Disciples of Christ). The totality of this current role, my years in conference ministry and in nonprofit management, along with the years of working for racial equality, have provided invaluable experience both in administration and relationship building, to step into this role."
Thompson has shared her skills and gifts in a variety of settings nationally and internationally during the course of her career. Her ministry is informed by her passion for racial justice. A strong proponent of human rights, she currently provides leadership for the joint United Church of Canada and United Church of Christ committee working on the United Nations International Decade for People of African Descent.
Before joining the National Staff, Thompson served in the Florida Conference United Church of Christ as a pastor, and on the Conference staff. She has extensive experience in nonprofit management, having served in leadership in nonprofit organizations and in academia.
Thompson earned a BA from Brooklyn College in New York, a Masters in Public Administration from North Carolina Central University in Durham, and a Masters of Divinity from Union Theological Seminary in New York. She earned her Doctorate in Ministry at Seattle University.
Thompson was one of 11 applicants considered by the AGM Search Committee during the selection process. The search committee settled on three finalists, meeting those candidates during initial conversations via Zoom and then in face-to-face interviews.
"We had excellent candidates," Hunt said. "The pool of candidates was broadly diverse. It was my pleasure to work with the gifted search committee. Based on the position description and our knowledge of the life of the UCC, we outlined our desired criteria. Each search committee member reviewed the candidate profiles and ranked each candidate on each criterion. We brought those rankings to our conversation in order to select our finalists. I am thankful to the tenacious search committee and to all of the wonderful candidates."
The Rev. John Dorhauer, United Church of Christ General Minister and President, one of eight members of the AGM Search Committee, strongly believes in their nominee. "Having worked closely with Karen Georgia the last four years, I am convinced that she was called and is equipped to serve as an officer of the denomination. Quite frankly, I am excited about the possibilities that are now present to us under her leadership. I wish her the best, and strongly support her nomination as Associate General Minister of the United Church of Christ."
If confirmed by General Synod 32, Thompson will begin a four-year term August 1, 2019.
"I am looking forward to deepening the relationships that we hold globally and nationally, many of which connect with the scope of work I carry at this time," Thompson said. "I have appreciated being present with our partners and learning from and with them. There are new opportunities for intentional collaborative endeavors that will allow us the opportunity to continue to address global issues with our partners.
"The world continues to change around us," she continued. "We must be able to read the times and effectively respond in real time to the needs of the church and the world."
---
Related News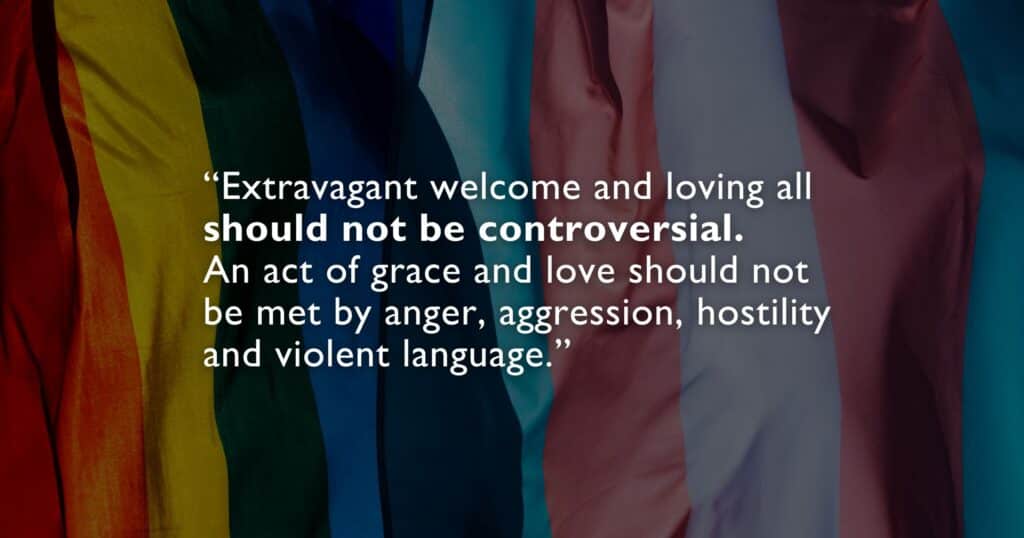 The United Church of Christ National Officers and the Conference Minister of the South Central...
Read More