Justice advocates make final push to close Guantanamo
Rev. Ron Stief speaking at a rally in 2015 to close the prison at Guantanamo Bay, Cuba. Photo via
Flickr
.
When it first opened in January 2002, the detention center at Guantanamo Bay, Cuba, was intended to be a place for the interrogation of detainees and to prosecute them for war crimes. But in the 15 years since, the detention center has been a "de facto" indefinite holding cell. 
In the final days before a change of presidential administrations, United Church of Christ justice advocates want to see that inhumane practice end. Wednesday, Jan. 11, marks the 15th anniversary of the day the detention camp opened at the military base. On that day, the Rev. Michael Neuroth will join other faith leaders in Washington, D.C., to call for the closing of the prison once and for all. 
"It is time that we close this prison and its 15 year legacy of indefinite detention, torture, and denial of human rights," said Neuroth, UCC international policy advocate. "The fact that it remains open is a moral stain on our nation, compromising our values and limiting our ability to lead."
Neuroth will wear an orange prison-style jumpsuit as he and others rally outside the United States Supreme Court, and then march to the U.S. Senate Building a few blocks away. The event, hosted by the National Religious Campaign Against Torture and the Close Guantanamo campaign, is one of the final opportunities to appeal to outgoing president Barack Obama, who pledged to close the prison during his first term, though opposition by Congress has thwarted that effort. President-elect Donald trump has vowed to keep the prison open.
UCC minister the Rev. Ron Stief, executive director of NRCAT, will offer the invocation at the rally. He agrees that the prison should have been closed long ago. "Fifteen years is far too long to leave a symbol of torture and detention without trial festering on the American soul," he said. "Guantanamo should never have been opened; it should have been closed 10 years ago when President Bush said it should be closed, and it should have been closed seven years ago when President Obama promised to close it. Now we ask President-elect Trump, 'Will you be the one? Will you finally close Guantanamo and close this wound on the American conscience?'"
In the meantime, the Obama administration has transferred hundreds of detainees cleared for release, including four last week sent to Saudi Arabia. The Pentagon announced on Jan. 5 the four prisoners from Yemen, suspected of being low-level militants with al-Qaida ties, were held at Guantanamo for more than 14 years but never charged.
"President Obama has a small window left to keep his campaign promise and close this facility, or at least continue to transfer more prisoners out," Neuroth said. "For President-elect Trump, we call on him to close a facility that not only compromises our security, but unjustly detains 55 people at a cost to American taxpayers of over $400 million a year."
---
Related News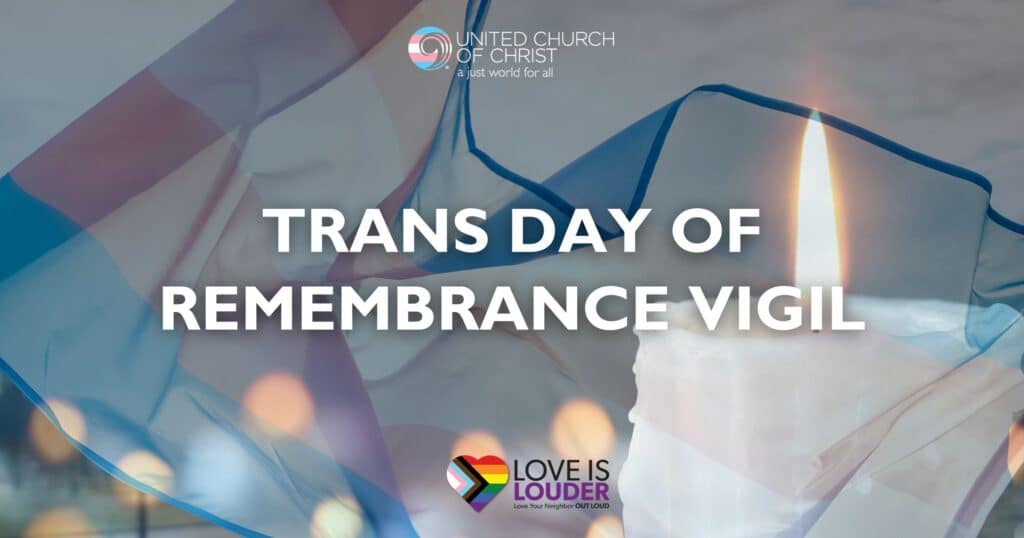 To mark Transgender Day of Remembrance (TDOR), the United Church of Christ hosted a vigil...
Read More