'Just Peace' declarations help churches do something locally, globally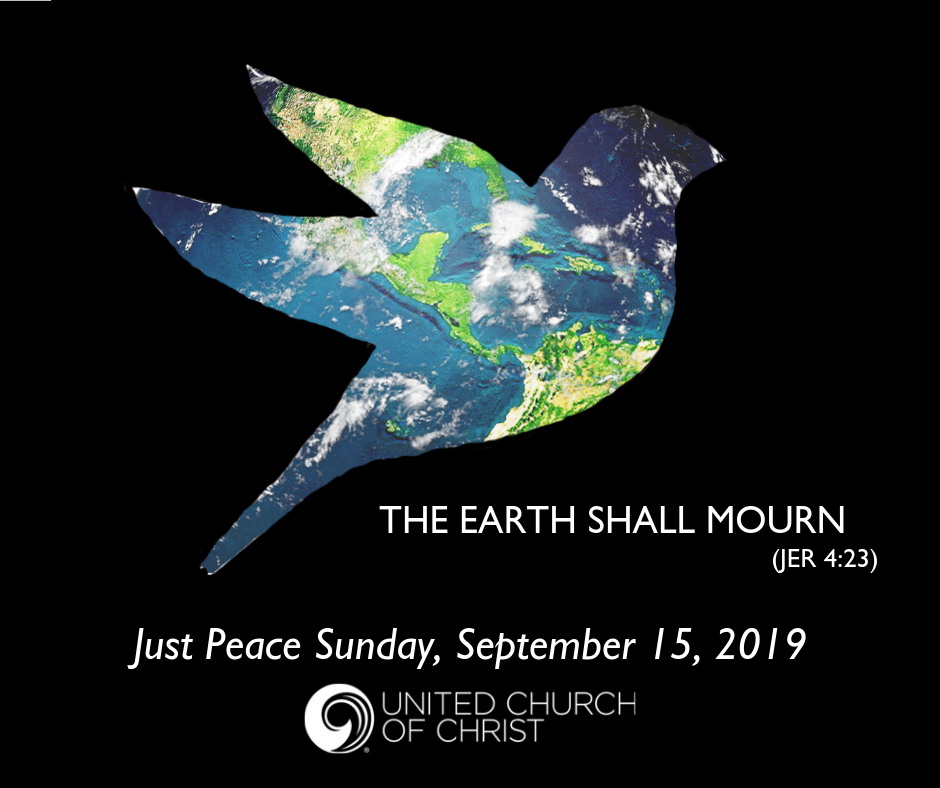 In a time of gun violence, immigration conflicts, a growing wealth gap and seemingly endless racism and war, some United Church of Christ congregations are finding that being a Just Peace Church is a good way to get organized and do something.
For two small churches in rural Indiana, it means living out an alternative to "just war" theory by talking to their lawmakers, going overseas and making peace.
For a tall-steeple church in Nebraska's state capital, it means seeking a balance between feeding the poor and challenging systems that keep people poor.
In a city church in Florida, it means hands-on poverty work, talking about gun control and giving a big welcome to newcomers.
And in Fremont, Calif., a congregation is about to become the latest to take a Just Peace Church vote.
To mark the UCC's Just Peace Sunday, Sept. 15, and International Day of Peace, Sept. 21, this two-part article features four congregations where becoming a Just Peace Church – or studying the possibility – has made a difference.
UCC-wide movement 'reminds us that we're not alone'
Since the General Synod pronounced the UCC to be a Just Peace Church in 1985 and encouraged local churches to do the same, at least 178 UCC congregations have done so. Some have since forgotten about it. A newly energized national UCC Just Peace Steering Committee is encouraging all those congregations to dig out and review the covenants they once voted and renew their identity as Just Peace Churches.
Synod marked the 30th anniversary of its 1985 pronouncement with a 2015 vote recommitting the UCC to be a Just Peace denomination, and that was a catalyst to get organized, said the Rev. Sheila Guillaume of West Palm Beach, Fla., who chairs the national steering committee. "It's taken time to get to this point, but what is so exciting is we have organized and are reaching out and communicating with churches," Guillaume said. The Just Peace congregation she serves is profiled at the end of this article.
"Our churches are passionate about justice issues and in some ways the issues may be different for each individual church," said the Rev. Diane Weible, Conference Minister of the UCC Northern California Conference and a steering committee member. "So sometimes when we are working on one particular issue, we can feel all alone. It can feel daunting and overwhelming – Can what we are doing really make a difference?"
Being a Just Peace Church "reminds us that we're not alone," Weible said. "There are people working on similar issues. We can partner with them and have a bigger impact and find the strength to keep going." She and Dale Bonds of New Orleans co-chair the steering committee's Membership Committee. They are contacting existing Just Peace Churches and offering encouragement to others that express interest.

"I definitely have had an uptick in churches requesting information, saying they are interested in a discernment process," said Michael Neuroth, based in Washington, D.C., as policy advocate for international issues with Justice and Local Church Ministries. Synod actions like this summer's 2019 resolution calling on the U.S. to pull "back from the brink" of nuclear war – submitted by congregations in Massachusetts, New Jersey and Florida – show that Just Peace issues are alive across the church, he said.
And even though Just Peace thinking has been around a long time – the UCC was noted as an early adopter when the World Council of Churches made its own major four-point commitment to it – it is "fundamentally a challenging concept to grasp," Neuroth said. "People understand peace, but when you put 'just' in front of it – it has a specific meaning, and they may not understand the concept and what makes it unique.
"It's fundamentally a call to move beyond justifying war to really building peace and getting at the root cause of violence. Those are challenging things to do."
Numerous resources, including the Just Peace Church Handbook, can help congregations grasp the concept and go through a well-thought-out process toward voting a covenant.
The vote – and the process of getting there – can have an impact in churches large and small. Here are two examples.
First-Plymouth Congregational UCC, Lincoln, Neb.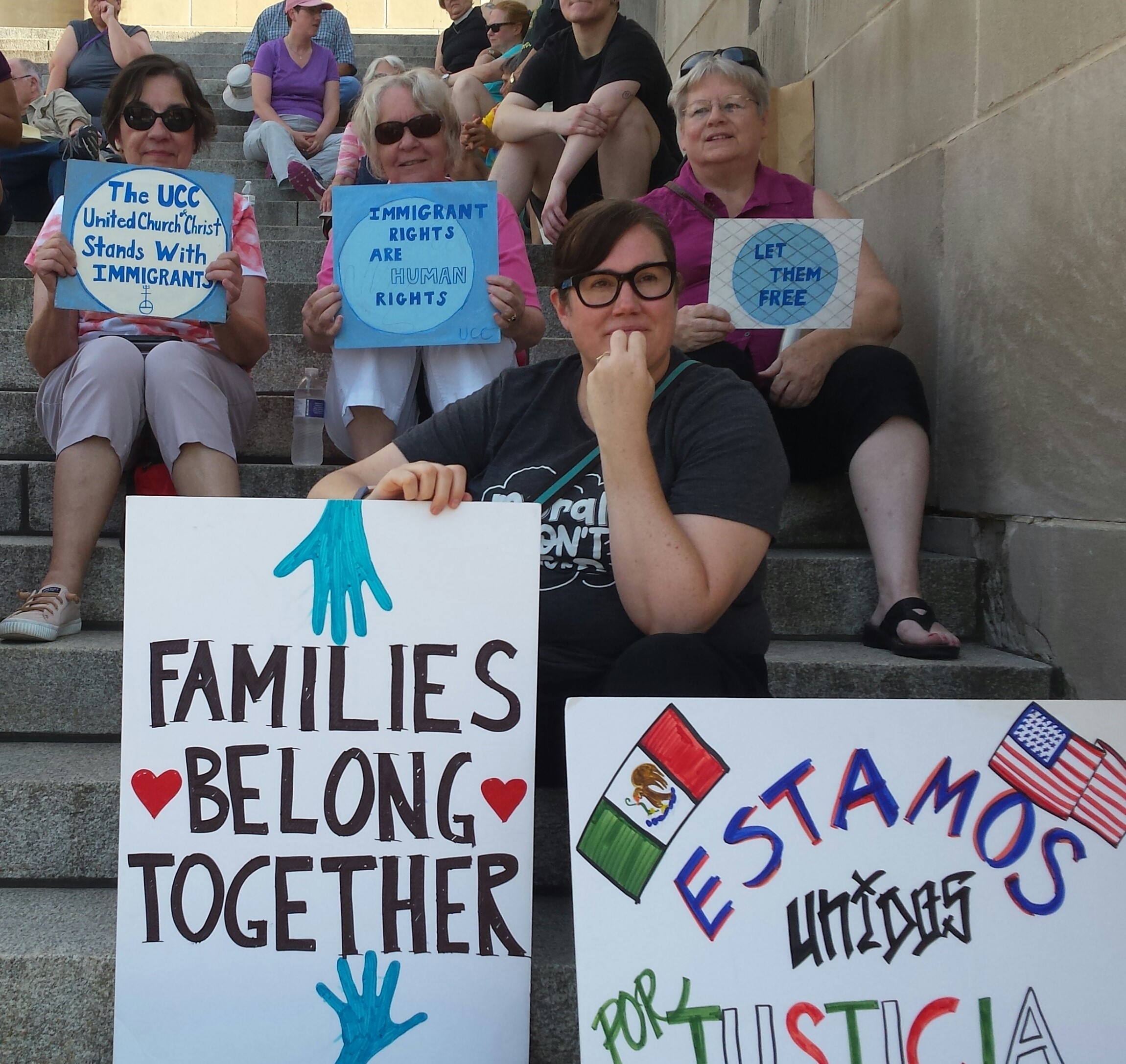 Justice work is nothing new to 4,000-member First-Plymouth, formed in the 1860s. It has a history of helping people in poverty as well as embracing liberation movements – feminism in the 1970s, for example, and the blessing of same-sex unions as early as the 1980s.
"Now we come to a time of political division and partisanship in the country," said the Rev. Jim Keck, the church's senior minister. "People are still seeking that kind of inspiring, one issue that you can suddenly focus on. We may know that's an illusion, but we still yearn for it." The congregation's January 2019 vote to be a Just Peace Church, and the process leading to it, are providing a different kind of focus and a way to think about balancing works of mercy and works of justice, he said.
"You need times of impulse and inspiration," Keck said. "Doing the Just Peace process and discernment helped create energy, impulse and inspiration to keep the long struggle for justice going here. Creating a statement, having meetings and talking about it built that up. A church is always a combination of charity work and change work. We run soup kitchens and help distribute food from our parking lot – all those good things to help the poor. But you also have to work to change systems of injustice and structure. That mixture can be hard to maintain. The Just Peace witness helps generate change work."
"When I read about the Just Peace process, I wondered why our church had not completed it, since we have many boards and committees working on those issues," said Beth Peterson, chair of the Peace and Justice Committee of First-Plymouth's Board for Christian Outreach. After getting Church Council approval, "we put together a team of people from different boards and met nearly monthly for a year, using the [UCC's] 10-step guide, prayer, open discussions and Bible readings, while reporting on the discernment process through articles in our monthly Herald and reports to the Church Council."
Since First-Plymouth's Just Peace vote in January, members have joined a march on the Nebraska Capitol for immigrant children's rights, helped sponsor a Nebraskans for Peace program on nuclear war proliferation marking the 1945 U.S. bombings of Japan, and held a Bread for the World workshop – even as its numerous direct-service programs continue.  Plans include participating in the Sept. 20 Global Climate Strike march and a workshop and film about Native Americans' struggles with injustice.
"We are a small but devoted group, hoping that our efforts are magnified by our church," Peterson said.  
In a large church with diverse political opinions, a small group like that is a key to success, Keck said. "We have plenty of Republicans and conservatives as well as Democrats and liberals," he said. "You can't force a false sense of unity on policy or politics. We expect strong advocacy groups in our midst. If a group is inspired to work on an issue, there's no hierarchy that says they can't. We allow groups to do their work."
Union Congregational UCC, West Palm Beach, Fla.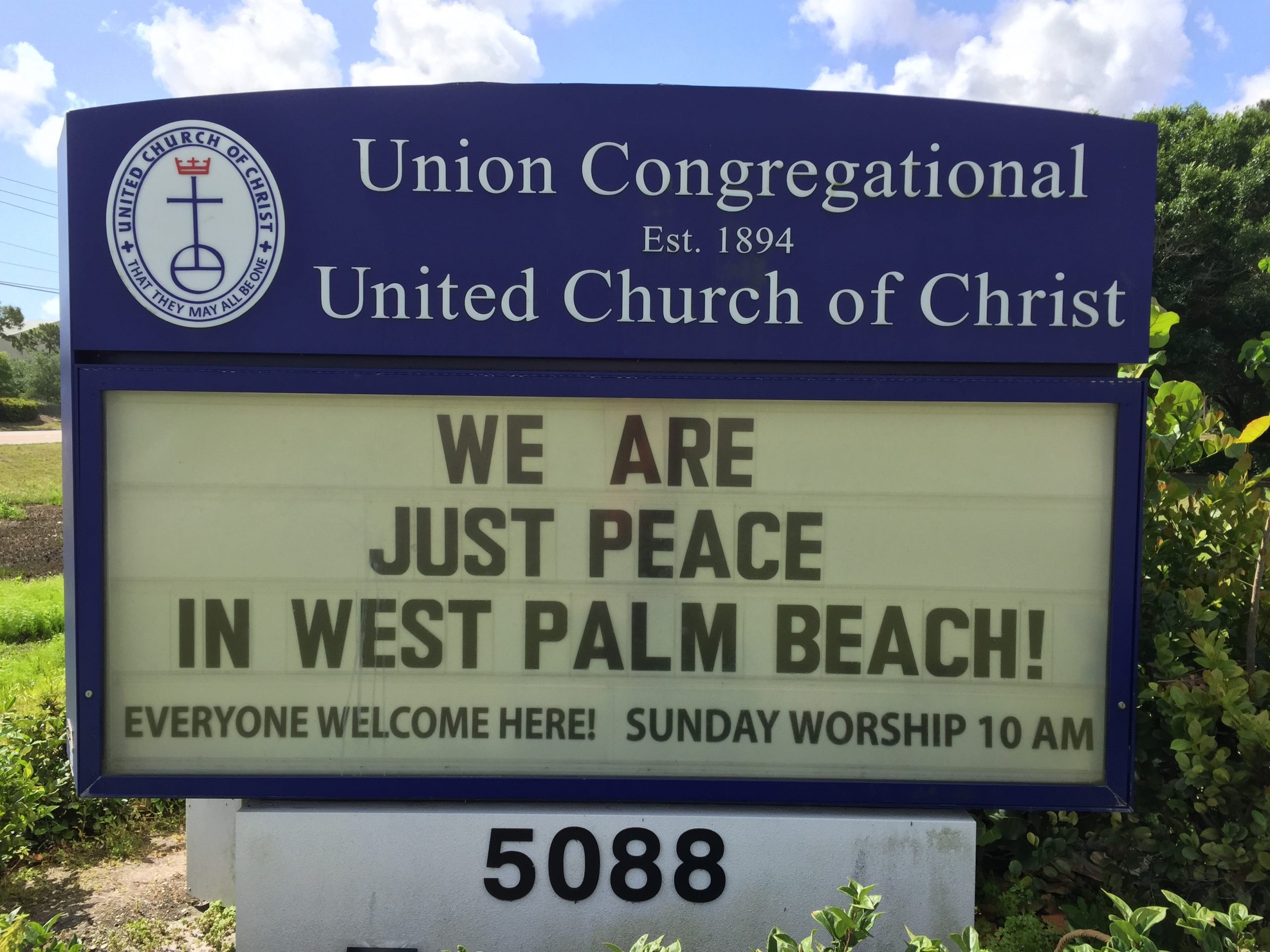 "My congregation is diverse in many ways – politically, racially, economically, culturally – so I knew it would not be a homogeneous type of 'kumbaya' thing to start with," said Guillaume, pastor of Union Congregational, which voted in 2014 to be a Just Peace Church. Though predominantly white, the church's 225 members also include African Americans and people from the Caribbean and Puerto Rico. It has a mix of year-round Floridians and wintertime "snowbirds" from the north.
Some members resisted when the church started its Just Peace discernment process. "It had to do with the ideas people had in their minds when it came to justice," Guillaume said. "What does that mean? Was it something militant? Were we going to take to the street and hold picket signs? Some people were uncomfortable with that. The unknown was uncomfortable for them."
The yearlong process featured church-wide conversations organized by a small leadership group. "We started by respecting each other's differences on what Just Peace meant," Guillaume said. "There may be those of us who may want to hold a sign and those who want to make a phone call – but step out of the other person's way. It created a lot of good discussions, a lot of good dialogue."

Occasional 10-minute guest speakers who would stay after worship for conversation also had an impact. A same-gender loving attorney spoke of adopting a child with her partner. An advocate for migrant farmworkers talked about children and families. Guillaume spoke specifically about her personal experiences as an African American. In the end, the vote to be a Just Peace Church was unanimous.
And it was just a beginning. The congregation amended its bylaws to form a Justice and Peace Ministry Team. New initiatives have been part of it. The church has helped elderly members and neighbors solve transportation-justice issues, created a food bank, supported farmworker families, rallied after the deadly 2018 shooting a half-hour away at a high school in Parkland, Fla., and made plans to travel to the state capital to discuss policy issues with legislators.
---
Related News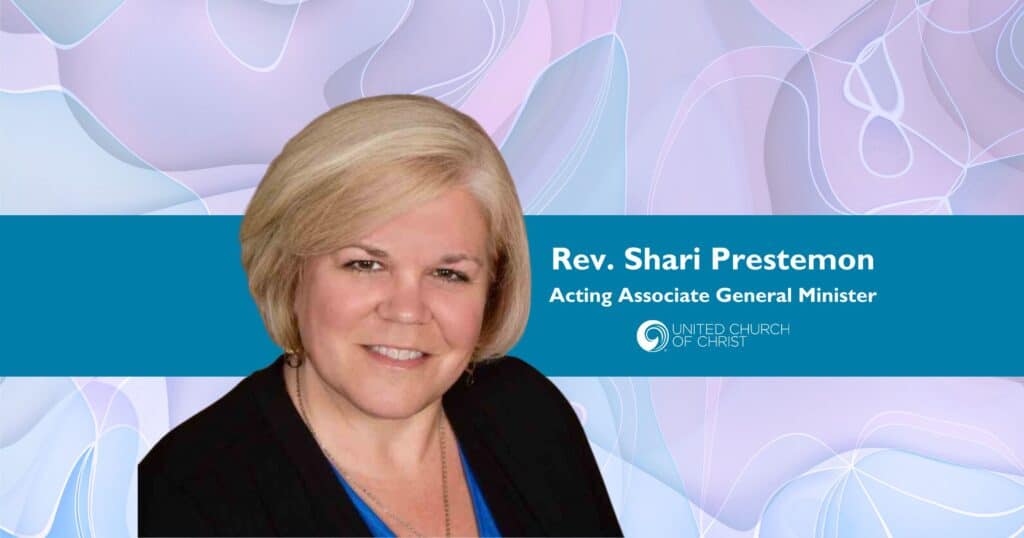 A new United Church of Christ national leader has been called. The UCC Board voted in a...
Read More