Just Peace Churches
Interested in becoming a Just Peace church? Already a Just Peace Church but need to update your information? Contact Rev. Michael Neuroth.
Click on a Just Peace Church listed below to find a link to their website and to view or download their statement or covenant as a Just Peace Church.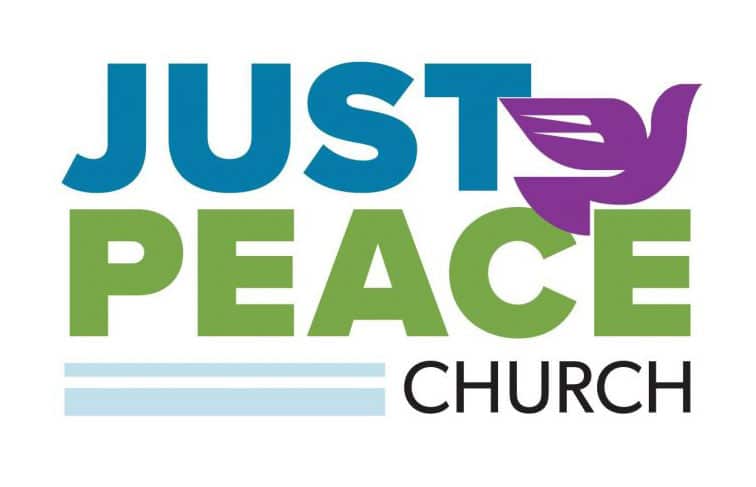 Northern California Nevada Conference
Central Atlantic Conference
Columbia Christian Church closed in November, 2022.
| | | | |
| --- | --- | --- | --- |
| Congregation Name | City | State | Resolution |
| California/Northern Conference |   |   |   |
| St. John's UCC | San Francisco | CA |   |
| First UCC | Pasadena | CA |   |
| First UCC | Santa Barbara | CA |   |
| Fairfax Community Church | Fairfax | CA |   |
| Mt. Hollywood UCC | Los Angeles | CA |   |
| Shepherd of the Hills UCC | Laguna Niguel | CA |   |
| Community UCC | Fresno | CA |   |
| Niles Discovery Church | Freemont | CA | |
| Central Atlantic Conference |   |   |   |
| Christ Congregational UCC | Silver Spring | MD | |
| Christ Congregational UCC | Princeton | NJ |   |
| Cresskill Congregational UCC | | | |
| First UCC | Washington | DC |   |
| New Ark UCC | Newark  | DE |   |
| Rock Spring UCC | Arlington | VA |   |
| UCC Congregational | Plainfield | NJ |   |
| Columbia United Christian Church | Colombia | MD |   |
| Central Pacific Conference |   |   |   |
| Clackamas UCC | Milwaukie | OR |   |
| Congregational Church of Lincoln City, United Church of Christ | Lincoln City | OR |   |
| First UCC | Corvallis | OR | |
| Salem First Congregational UCC | Salem | OR |   |
| | Ashland | OR |   |
| All People's UCC | Bend | OR |   |
| Corvallis First Congregational UCC | Corvallis | OR |   |
| Zion UCC | Gresham | OR |   |
| Klamath Falls Congregational UCC | Klamath Falls | OR |   |
| Medford Congregational UCC | Medford | OR |   |
| Christ the Healer UCC | Oregon City | OR |   |
| | Portland | OR |   |
| Bridgeport UCC | Portland | OR |   |
| Waverly Heights UCC | Portland | OR |   |
| | The Dalles | OR |   |
| Community Congregational UCC | Pullman | WA |   |
| Vancouver First Congregational UCC | Vancouver | WA |   |
| Bethel UCC | White Salmon | WA |   |
| Boise First Congregational UCC | Boise | IA |   |
| Plymouth Congregational | New Plymouth | ID |   |
| Nampa UCC | Nampa | ID |   |
| Congregational Church of Lincoln City UCC | Lincoln City | OR |   |
| Beavercreek UCC | Beavercreek | OR | |
| Ekalesia Samoa UCC | Portland | OR |   |
| Cedar Hills UCC | Portland | OR |   |
| First Congregational UCC | Portland | OR |   |
| Highland UCC | Portland | OR |   |
| Hillsdale Community UCC | Portland | OR |   |
| Parkrose Community UCC | Portland | OR |   |
| The Marshallese UCC | Salem | OR |   |
| St. John's UCC | Tillamook | OR |   |
| Meridan UCC | Wilsonville | OR |   |
| Connecticut Conference |   |   |   |
| Storrs Congregational Church, UCC | Storrs | CT | |
| Church of Christ in Yale | New Haven | CT |   |
| First Church of Christ Mansfield | Mansfield Center | CT |   |
| United Church on the Green | New Haven | CT |   |
| Florida Conference |   |   |   |
| St. Andrew UCC | Sarasota | FL | |
| Faith UCC | Dunedin | FL |   |
| Congregational UCC | Coral Gables | FL |   |
| Faith UCC | Clearwater | FL |   |
| First UCC | Tampa | FL |   |
| Lakewood UCC | St. Petersburg | FL |   |
| Union Congregational UCC | West Palm Beach | FL | |
| Hawaii Conference |   |   |   |
| Church of the Crossroads | Honolulu | HI |   |
| Illinois Conference |   |   |   |
| Bethlehem UCC | Warsaw | IL |   |
| Congregational UCC | Jacksonville | IL |   |
| First United UCC | Oak Park | IL |   |
| San Lucas UCC | Chicago | IL |   |
| St. Pauls UCC | Chicago | IL |   |
| Community UCC | Prospect Heights | IL |   |
| First Church of Lombard UCC | Lombard | IL | |
| Illinois South Conference |   |   |   |
| Church of the Good Shepherd | Carbondale | IL |   |
| Indiana-Kentucky Conference |   |   |   |
| First United UCC | Rising Sun | IN |   |
| Zion UCC  | Henderson | KY |   |
| Shalom UCC | Lafayette | IN |   |
| Zion UCC  | South Bend | IN |   |
| St. Peter United Church of Christ | Lamar | IN |   |
| Trinity United Church of Christ | Lamar | IN |   |
| First Congregational UCC   | Indianapolis  | IN |   |
| Iowa Conference |   |   |   |
| Congregational UCC | Ames | IA |   |
| Faith UCC | Iowa City | IA |   |
| St. Lukes UCC | Burlington | IA |   |
| Urbandale UCC | Des Moines | IA |   |
| Plymouth Church | Des Moines | IA | |
| Kansas-Oklahoma |   |   |   |
| Colonial Church | Prarie Village | KS |   |
| Maine |   |   |   |
| United Church of Christ | Bath | ME |   |
| Woodfords UCC | Portland | ME |   |
| Massachusetts Conference |   |   |   |
| Congregational UCC | Norwell | MA |   |
| Christ Church United, UCC | Lowell | MA |   |
| First UCC | Amherst | MA |   |
| First UCC | Cambridge | MA |   |
| First UCC | Ludlow | MA |   |
| First UCC | Wellfleet | MA |   |
| First UCC | Williamstown | MA |   |
| Maples Street UCC | Danvers | MA |   |
| Pilgrim UCC | New Bedford | MA |   |
| Third Federated UCC | Chicopee | MA |   |
| United UCC | Worcester | MA |   |
| Foster Memorial Church | Springfield | MA | |
| Michigan Conference |   |   |   |
| Douglas Congregational UCC | Douglas | MI |   |
| Edgewood UCC | East Lansing | MI |   |
| First UCC | Ada | MI |   |
| First UCC | Alpena | MI |   |
| First UCC | Ypsilanti | MI |   |
| Plymouth UCC | Grand Rapids | MI |   |
| Salem UCC | Farmington | MI |   |
| Trinity UCC | Northport | MI |   |
| First Congregational UCC Charlotte | Charlotte | MI |   |
| Minnesota Conference |   |   |   |
| First UCC | Grand Marais | MN |   |
| First UCC | Minneapolis | MN |   |
| First UCC | Northfield | MN |   |
| Lyndale UCC | Minneapolis | MN |   |
| Minnehaha UCC | Minneapolis | MN |   |
| Mizpah UCC | Hopkins | MN |   |
| New Brighton UCC | New Brighton | MN |   |
| New Ulm UCC | New Ulm | MN |   |
| Peace UCC | Duluth | MN |   |
| Pilgrim UCC | Duluth | MN |   |
| Pilgrims UCC | Maple Grove | MN |   |
| Robbinsdale UCC | Robbinsdale | MN |   |
| Union UCC | St. Louis Park | MN |   |
| Macalester Plymouth UC | St. Paul | MN |   |
| First UCC of Minnisota | Minneapolis | MN |   |
| Missouri Mid-South |   |   |   |
| Country Club Congregational UCC | Kansas City | MO | |
| First Congregational UCC | Memphis | TN |   |
| Montana-Nothern Wyoming Conference |   |   |   |
| First UCC | Sheridan | WY |   |
| Mayflower UCC | Billings | MT |   |
| United Congregational UCC | Butte | MT |   |
| Nebraska Conference |   |   |   |
| First Plymouth Church | Lincoln | NE |   |
| First UCC | Crete | NE |   |
| First UCC | Curtis | NE |   |
| Vine UCC | Lincoln | NE |   |
| New Hampshire Conference |   |   |   |
| Congregational UCC | Laconia | NH |   |
| Congregational UCC | Sanbornton | NH |   |
| Pilgrim UCC | Brentwood-Kingstown | NH |   |
| Plymouth Congregational UCC | Plymouth | NH |   |
| New York Conference |   |   |   |
| Broadway UCC | New York | NY | |
| Irondequoit UCC | Rochester | NY |   |
| Plymouth Congregational UCC | Syracuse | NY |   |
| North Dakota Conference |   |   |   |
| First UCC | Fargo | ND |   |
| UCC Congregational | Wahpeton | ND |   |
| Ohio Conference |   |   |   |
| Cross Creek Community UCC | Dayton | OH |   |
| First UCC | Berea | OH |   |
| First UCC | Springfield | OH |   |
| Pilgrim Congregational | Cleveland | OH |   |
| Liberation UCC | Lakewood | OH |   |
| United Church of Christ | Marion | OH |   |
| Zion UCC  | Norwood | OH |   |
| Plymouth Church UCC | Shaker Heights | OH |   |
| Salem UCC | Norwood | OH |   |
| Liberation UCC | Westluke | OH |   |
| Olmsted Community Church | Olmsted Falls | OH |   |
| Church of the Redeemer | West Lake | OH |   |
| Penn Central Conference |   |   |   |
| Church of the Apostels  | Lancaster | PA |   |
| Elias UCC | Newmanstown | PA |   |
| St. Mark's UCC | Lebanon | PA |   |
| St. Pauls UCC | Newmanstown | PA |   |
| St. Peters UCC | Lancaster | PA |   |
| Rocky Mountain Conference |   |   |   |
| Vista Grande Community Church United Church of Christ | Colorado Springs | CO |   |
| First UCC | Boulder | CO |   |
| Parkview Congregational UCC | Aurora  | CO |   |
| Union Congregational UCC | Crestes Butte | CO |   |
| Washington Park UCC | Denver | CO |   |
| First Congregational UCC of Colorado Springs | Colorado Springs | CO |   |
| South Central Conference |   |   |   |
| Friends Congregational UCC | College Station | TX |   |
| United Church of Clear Lake | Houston | TX |   |
| First Community Church | Dallas | TX |   |
| Southeast Conference |   |   |   |
| Church of the Savior UCC | Knoxville | TN |   |
| Circular Congregational Church | Charleston | SC |   |
| First UCC | Memphis | TN |   |
| Pleasant Hill Community Church UCC | Pleasant Hill | TN |   |
| Southern Conference |   |   |   |
| Circle of Mercy  | Asheville | NC |   |
| Community UCC | Raleigh | NC |   |
| First Congregational UCC | Asheville | NC |   |
| Land of the Sky | Asheville | NC |   |
| Southwest Conference |   |   |   |
| Rincon UCC | Tucson | AZ |   |
| Vermont Conference |   |   |   |
| Centre UCC | Brattleboro | VT |   |
| Congregational UCC | Salisbury | VT |   |
| Guilford Community Church | Guilford | VT | |
| Wisconsin Conference |   |   |   |
| First Congregational UCC | Menomonie | WI |   |
| First UCC | Waukesha | WI |   |
| Namekagon UCC | Earl | WI |   |
| Orchard Ridge UCC | Madison | WI |   |
| Orchard Ridge UCC | Milwaukee | WI |   |
| Plymouth Church UCC | Milwaukee | WI |   |
| First Congregational United Church of Christ | Baraboo | WI | |