JPANet October 2018 Newsletter
Getting to the Root of It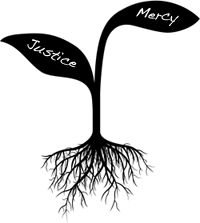 We've asked UCC advocates to help us unpack the complex justice issues that we're working on. This month Katie Adams, our UCC Domestic Policy Advocate, focuses on Domestic Violence Awareness Month and actions you can take to support survivors.
October is Domestic Violence Awareness Month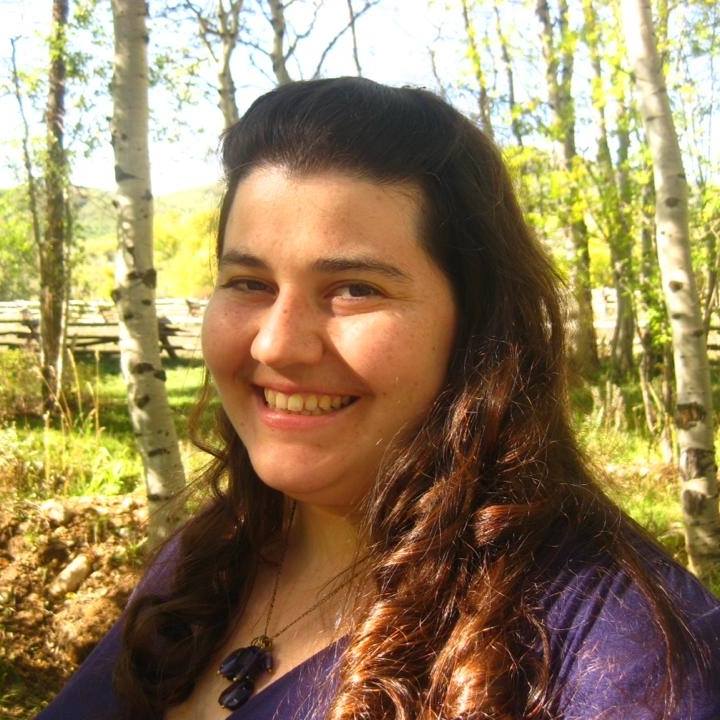 October is Domestic Violence Awareness Month.  But really every month is domestic violence awareness month and sexual assault awareness month to those who have had to endure abuse and violence.  These past few weeks have shown in stark, real, and devastating terms the world that women live in. (Read more.)
---
Justice Events

Neighbors in Need Special Mission Offering
Neighbors in Need (NIN) is a special mission offering of the UCC that supports ministries of justice and compassion throughout the United States. One-third of NIN funds support the Council for American Indian Ministry(CAIM). Two-thirds of the offering is used by the UCC's Justice and Witness Ministries (JWM) to support a variety of justice initiatives, advocacy efforts, and direct service projects through grants. Most UCC congregations will receive the NIN offering on October 7, 2018 as part of their World Communion Sunday observance. Learn more, download resources, and give.
World Communion Sunday – October 7
World Communion Sunday offers congregations a distinctive opportunity to experience Holy Communion in the context of the global community of faith. Whether shared in a grand cathedral, a mud hut, outside on a hilltop, in a meetinghouse, or in a storefront, Christians celebrate the communion liturgy in as many ways as there are congregations. World Communion Sunday can be both a profound worship experience and a time for learning more about our wider community of faith. Worship resources available from Global Ministries.
The UCC Photo Contest
Love fuels the struggle for environmental justice and protection. Yet, in a culture that often disconnects us from the natural world, it is sometimes important to rekindle the romance. From now until October 22, participate in the UCC's Date with Nature Photo Contest. Submit a photo that captures your love of God's creation. To submit, post your photo on Instagram using the hashtag #UCCDateWithNature. Read more about the contest.
Webinar on Coal Ash: A Moral Catastrophe
Every year the United States produces 110 million tons of coal ash from coal plants. This toxic byproduct can poison the drinking water for an entire community. It is also more likely to impact low-income communities. Join William Barber III from the Climate Reality Project, Lisa Evans of Earthjustice, and Susannah Tuttle from NC Interfaith Power & Light on October 10 to learn more and strategize for faithful action. Register now.
Be the Hope
Come to Franklinton Center at Bricks​ on October 11-13 for "Be the Hope," a retreat to celebrate and share the gifts of LGBTQ people of faith. Featuring preaching and teaching by Bishop Yvette A. Flunder​, and workshops with UCC Revs. Elivette Mendez Angulo​, Robert Ochoa​ and more! Learn more and register.
"The Color of Law" Book Discussion
Save the date and join the United Church of Christ Justice and Local Church Ministries Team (JLCM) for a UCC Book of the Month Gathering and Discussion with Richard Rothstein, author of The Color of Law: A Forgotten History of How Our Government Segregated America on Wednesday, October 31 from 9 – 11 am EST. Richard is a leading authority on housing policy. He will discuss how government policies intentionally regulated housing segregation and the impact those policies are having on communities of color in this present moment. For more information please contact Rev. Velda Love, lovev@ucc.org (216) 736-3719. Click here to RSVP for the book discussion. You can join the discussion in person or remotely via Zoom!
The 2018 Everett C. Parker Lecture
The Everett C. Parker Lecture has been a tradition in media justice for over 30 years. The lecture and awards ceremony is sponsored by the Office of Communication, Inc. (OC, Inc.) of the United Church of Christ. This year the honorees are: Helen Brunner, founding director of the Media Democracy Fund, and Gigi B. Sohn, a Distinguished Fellow at the Georgetown Law Institute for Technology Law & Policy and Benton Senior Fellow and Public Advocate. Read the press release to learn more about this year's honorees. Get your tickets now.
Widening The Welcome 2018 – November 1-3, 2018
UCC Disabilities Ministries and The New York Conference invite you to join Widening the Welcome 2018! The conference is built around the UCC's vision for disability inclusion throughout the life of the United Church of Christ. Offered workshops will bring attendees enlightenment in various areas including; Accessibility & Inclusion (A2A), Resources, Advocacy, and Christian Education. Learn more and register.
---
Justice in Action

Sacred Conversations to End Racism (SC2ER): Facilitator Training Fall 2018
You are invited to begin a restorative justice journey with Sacred Conversations to End Racism (SC2ER). Trained facilitators are introduced to historical and contemporary resources that are developed from cultural perspectives that are African, Caribbean, African American, Asian/Pan-Asian/Pacific Islander, Latinx, Native American, and other Indigenous people groups. There are 3 training sessions during October – the 2nd, 4th, and 25th. Sessions are 90-minutes in length via Zoom video conference. Fill out an application today. For more information contact Rev. Dr. Velda Love, Minister for Racial Justice Justice and Local Church Ministries, Lovev@ucc.org, (216) 736-3719.
Our Faith Our Vote
Voting is a natural extension of faithful action. Discover how your congregation can participate in the electoral process through faithful, nonpartisan engagement. The United Church of Christ can help with resources on civic engagement, voter registration information, issue education, and voter mobilization. This election season it is essential that people raise their voices and vote. Will you join us?
Election Season Volunteer Trainings
UCC volunteers have contacted well over 6,000 potential environmental voters in the past few weeks to encourage them to vote and vote their values. Join a training to contribute to the effort. One can phone bank or text bank. Text banking is especially easy because a smart phone app allows you to do it wherever and whenever you find yourself having spare time during the day. Sign-up today to volunteer.
Join our Team!
Want to put your faith into action? We're hiring one position located in Cleveland, OH and one located in Washington, DC:
---
Justice Resources
An Opportunity for Church Trailblazers
The UCC Council for Climate Justice has spearheaded the Creation Care Voter Pledge—an effort to counter the lower-voter turnout rates of those who care about God's creation. As we approach the November elections, church trailblazers have an opportunity to demonstrate for other churches a worship service in which pledges to vote one's values are dedicated. Contact Brooks to learn more.
Witness for Justice
Looking for up-to-date social justice commentary? Check out Witness for Justice, a weekly editorial opinion column written by the staff of Justice and Witness Ministries. 
Featured topics:
It Takes a Village | As Policies Hurt Immigrants and Refugees, Faith Communities Pray and Protest | …and God was with the boy. Genesis 21:20 | Remembered Promises | Time to Assume the Reigns of the Future
---
Related News
On October 13th, a delegation of UCC laity and clergy are scheduled to deliver more than 6,500...
Read More