JPANet October 2022 Newsletter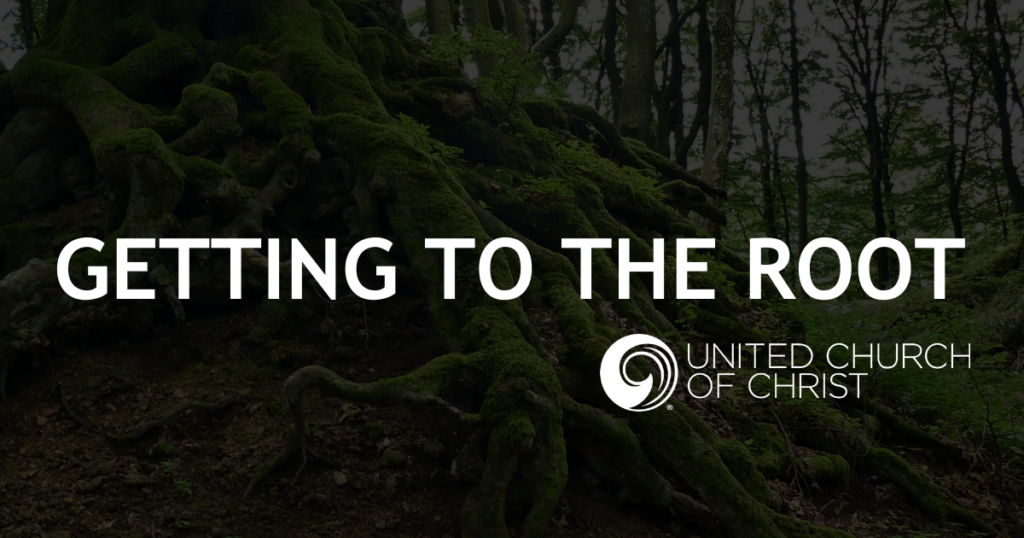 Each month we ask UCC advocates to help us unpack the complex justice issues that we're working on. October is Domestic Violence Awareness Month, and we have asked Rebekah Choate, Global Advocacy and Education Associate for Global Ministries of the Christian Church (Disciples of Christ) and the United Church of Christ to speak about the issue.
Domestic Violence: The Shadow Pandemic
October is Domestic Violence Awareness month here in the United States. Domestic violence, also called intimate partner violence, continues to be a problem in every community and was exacerbated by the lockdowns that occurred at the start of the COVID-19 pandemic in 2020. Women are most often the targets of this violence, but men, trans, and non-binary folks can also be affected and people in same-gender relationships can experience this form of violence. Read more.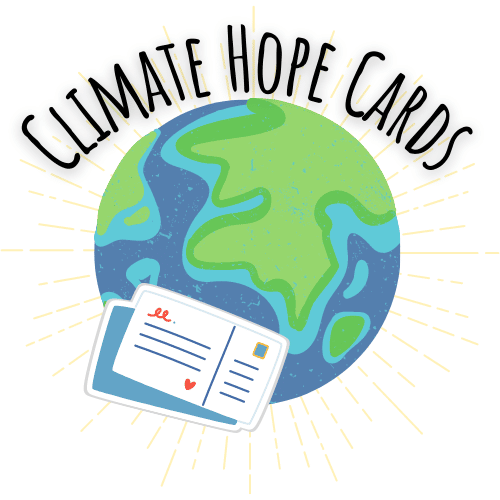 Justice In Action
Children and Youth Art Contest Focused on Climate Hope
The UCC is launching a national art contest for children and youth that will be part of a larger campaign that will generate hope in making a difference when confronting the climate crisis. Sunday school class and youth group participation is encouraged. Winners will be selected in November! Register here to participate!
Hurricanes 2022 Emergency Appeal
The United Church of Christ has issued an appeal to support immediate needs for families and communities affected by Hurricanes Fiona and Ian.
While this year's hurricane season started slow, the last two weeks have made it clear just how dangerous and destructive these storms can be. With wind speeds topping out at 130 miles per hour and 155 miles per hour, respectively, Hurricanes Fiona and Ian have left devastation in their wake. More than a week and a half after Fiona's winds left all of Puerto Rico in the dark, hundreds of thousands of people remain without power. Communities remain in crisis mode as the delivery of food, drinking water, and medical needs is challenged in hard-to-reach places cut off by downed trees, mudslides, and washed away bridges.
Please read the full appeal from the Global H.O.P.E. team and consider making a donation.
Support Communities Welcoming Asylum Seekers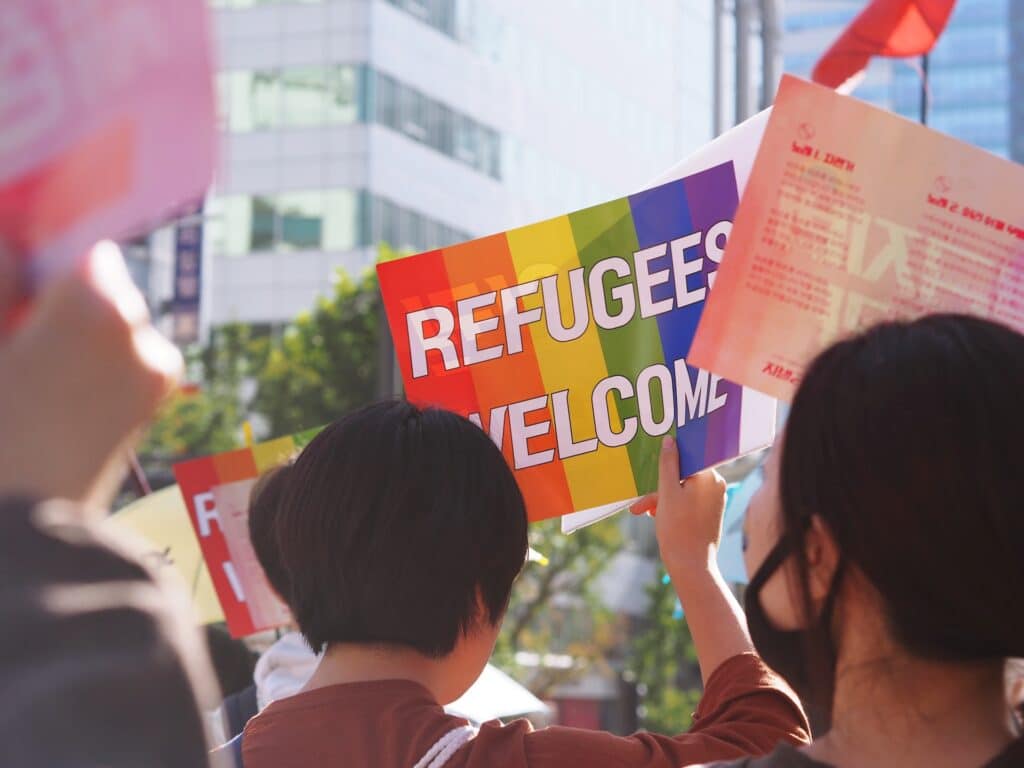 Global migration continues to be on the rise as people flee persecution, and life threatening circumstances due to war, violence and increased natural disasters driven by climate change. As the UCC, we are walking in solidarity by accompanying asylum seekers and advocating for a robust humane reception system. See the UCC Action Alert in response to the ill-intended bussing and airlifting of migrants directed by the Texas and Florida Governors. TAKE ACTION NOW to tell Congress to support asylum seekers fleeing for their lives. Rev. James Ross of SNEUCC responded via video to Governor DeSantis flying migrants to Martha's Vineyard. See Global H.O.P.E. Refugee and Migration grant opportunities.
Justice Events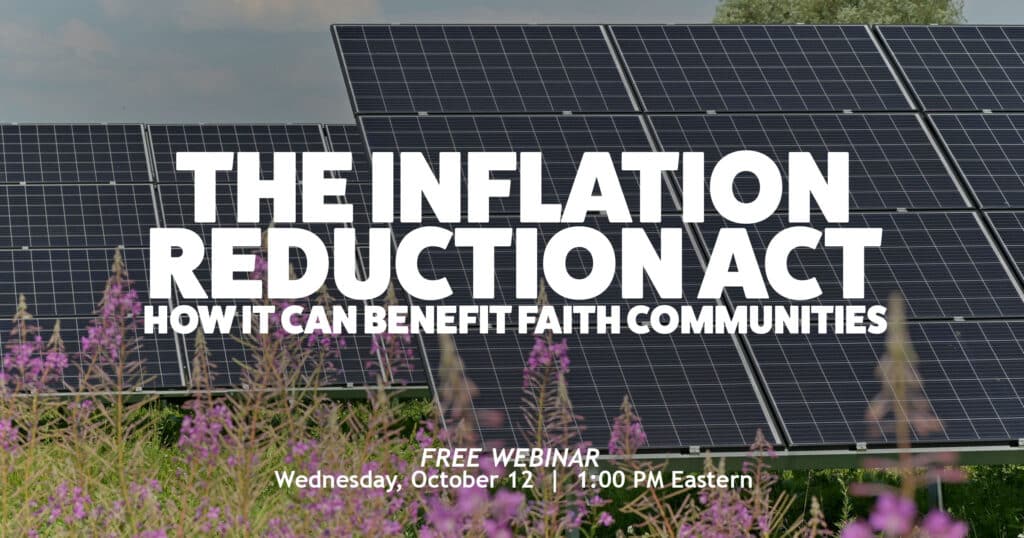 UCC Webinar—How the Inflation Reduction Act Benefits Faith Communities
The Inflation Reduction Act (IRA) creates new solar and energy efficiency opportunities for churches. Did you know that this new law now makes it possible for nonprofit organizations to receive a direct payment from the federal government that equals 30% of a solar installation's cost? Yet, there is much about the law that requires careful attention and navigation. Register for this webinar to learn more!
Our Faith Our Vote Blog: White Christian Nationalism, The 2022 Midterms and Beyond

We saw on Jan 6, 2021 the very real threat that white Christian nationalism poses to our democratic process and the peaceful transfer of power through elections. Read the commentary by UCC Washington D.C. Office Director, Sandy Sorensen, on our call as Christians to counter the narrative and defend the right for all to vote in safe and fair elections. Read more.
Join us for a Blessed Tomorrow Climate Training

The United Church of Christ and ecoAmerica are partnering to offer the Blessed Tomorrow Ambassadors Training Program. This free, virtual, interactive training will cover the links between climate and faith, the spectrum of solutions, how to speak effectively on the topic, and opportunities to act and advocate. Join us on Saturday, November 5 from 11:00 am – 3:00 pm ET. Learn more and register here!
How to Protect Your Digital Information: A Practical Discussion of Digital Privacy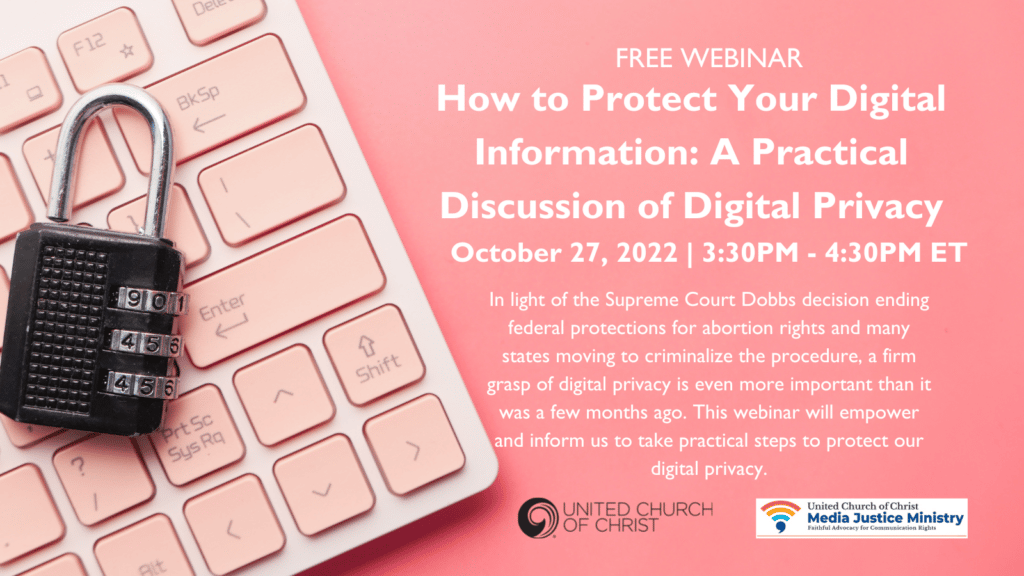 In light of the Dobb's decision having a firm grasp of digital privacy is all the more important. Knowing who has access to your online life, from period trackers to grocery apps and social media, and what companies can do with that information is critical. This session will help empower and inform folks to take practical steps to protect their digital privacy and provide context about what is happening in the digital privacy space. Register now.
Get Your Student Loan Debt Cancellation Questions Answered!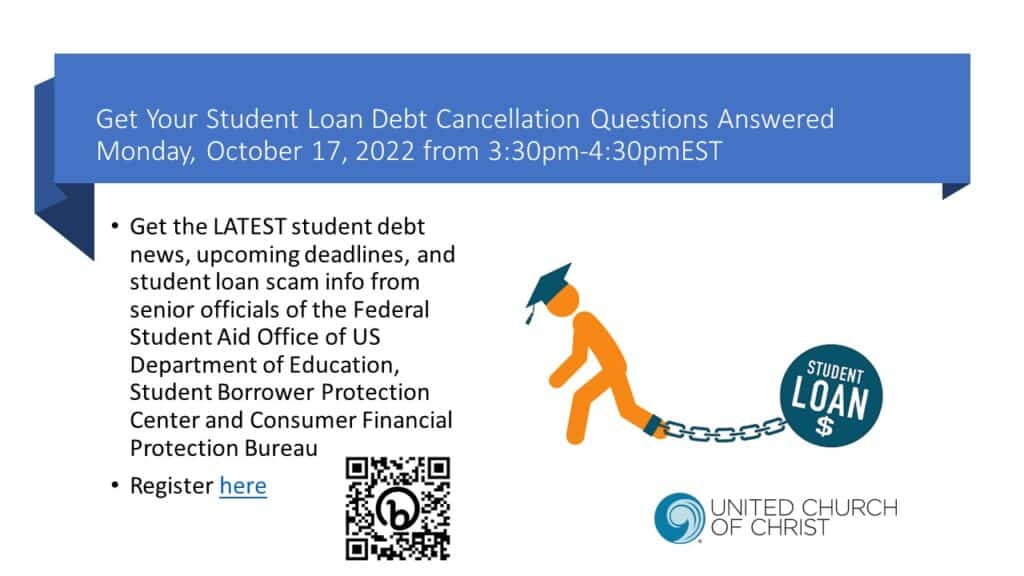 Get the latest student debt news, upcoming deadlines, and student loan scam info from senior officials of the Federal Student Aid Office of U.S. Department of Education, Student Borrower Protection Center and Consumer Financial Protection Bureau. Register for this webinar on October 17.
Justice Resources
DC Action Center
Each week, the D.C. Office creates an action alert based on what is happening at that time in Congress, and offers you the opportunity to contact your legislators with just one click! You can find all the alerts here.
The Pollinator
The Pollinator is a digital platform of the UCC for the sharing of ideas and inspiration. Its focus is the building of a faith-filled and faith-rooted movement for the care of creation
Witness for Justice
Looking for up-to-date social justice commentary? Check out Witness for Justice, a weekly editorial opinion column written by the staff of Justice and Witness Ministries.
Featured Topics:
A Protest Story: Unplanned Agitation | Militarism and Climate Change | I Love to Tell the Story
---
Related News
Each month we ask UCC advocates to help us unpack the complex justice issues that we're...
Read More