A Looming Threat
White Christian Nationalism: The 2022 Midterms and Beyond
Images from the January 6, 2021 attempted insurrection are still clear in my mind. I stood facing the west front of the Capitol in disbelief and horror as I watched the attack, taking place not far from our UCC Washington office. I noticed two men handing out Bibles as the crowd descended on the Capitol following a rally for then President Trump on the Ellipse. Individuals in military grade combat gear mixed with people draped in American flags and signs declaring "Jesus Saves" surged past lines of overwhelmed Capitol police.
Seeing symbols of Christian faith juxtaposed with a violent, illegal attempt to overthrow the government was chilling, and also a reminder – this distortion of Christian faith is not new. History gives us many examples of the harm and destruction caused by those who would co-opt and distort Christian faith and teachings to achieve the domination of white supremacist ideology. Crusades against those of other faiths, the subjugation of women, the genocide of Indigenous people around the world, slavery and Jim Crow laws in the United States, and, more recently, acts of hate-motivated violence from Pittsburgh to Charlottesville to Buffalo and beyond.
The Baptist Joint Committee for Religious Liberty offers this definition of white Christian nationalism:
"Christian nationalism seeks to merge Christian and American identities distorting both the Christian faith and America's constitutional democracy. Christian nationalism demands Christianity be privileged by the State and implies that to be a good American one must be Christian. It often overlaps with and provides cover for white supremacy and racial subjugation."

Christians Against Christian Nationalism, Baptist Joint Committee for Religious Liberty
After the horrific attacks on September 11, 2001, the Rev. Loey Powell, former UCC Justice and Witness team leader, wrote:
"We are citizens and we are Christians. We are members of a denomination that has declared itself to be a Just Peace Church affirming 'the unity of the whole human community' and opposing 'the use of nationalism to divide this covenant of friendship' …. As Christians, we claim an identity that has no regard for national boundaries when it comes to loving our sisters and brothers."

Rev. Loey Powell
We saw on Jan 6, 2021 the very real threat that white Christian nationalism poses to our democratic process and the peaceful transfer of power through elections. John Lewis once noted that the vote is "the most powerful nonviolent tool we have for social change." Rising white Christian nationalism poses a grave threat to these core national values.
The threat looms in the form of election deniers and those threatening to forcefully suppress the votes of communities of color. Proponents of white Christian nationalism are spreading damaging disinformation about the electoral process, intimidating poll workers and election officials, and threatening violence at the polls.
We must act to reclaim our Christian faith from hatred and domination and defend the nonviolent, peaceful right to vote and have that vote counted. We must counter disinformation and misinformation with accurate, reliable information about the electoral process. And work with local election officials to help people know their rights and how to address problems at the polls by providing the Election Protection hotline number. This is work for all of us to do as Christians and as citizens. 
Sandy Sorensen is the Director of the UCC Washington D.C. Office
We want to hear from you! Would you like to share how you are engaging in the election process in your congregation or community? Email UCCTakeAction@ucc.org and share your story!
---
Related News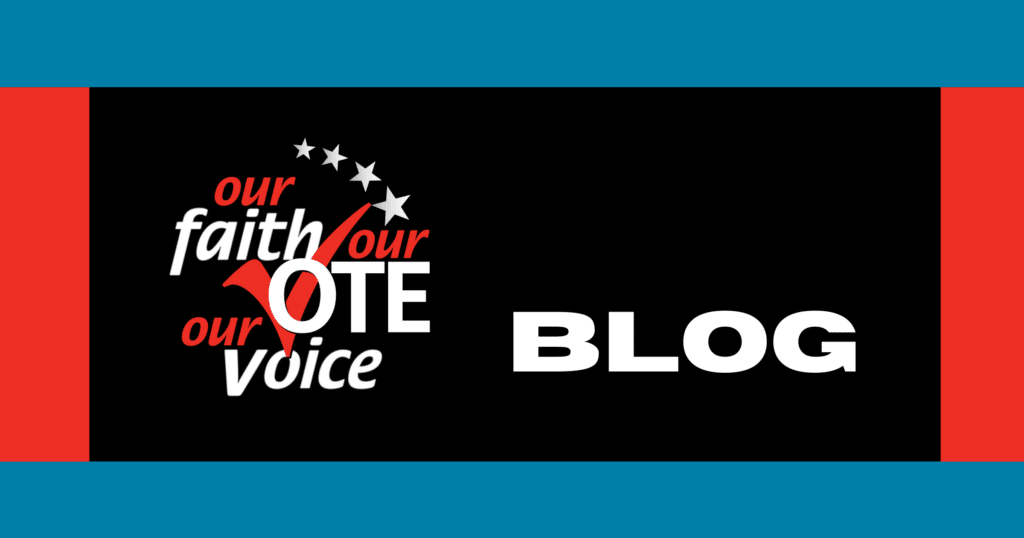 Now more than ever it is important that our UCC members cast their votes based on their values....
Read More