JPANet February 2023 Newsletter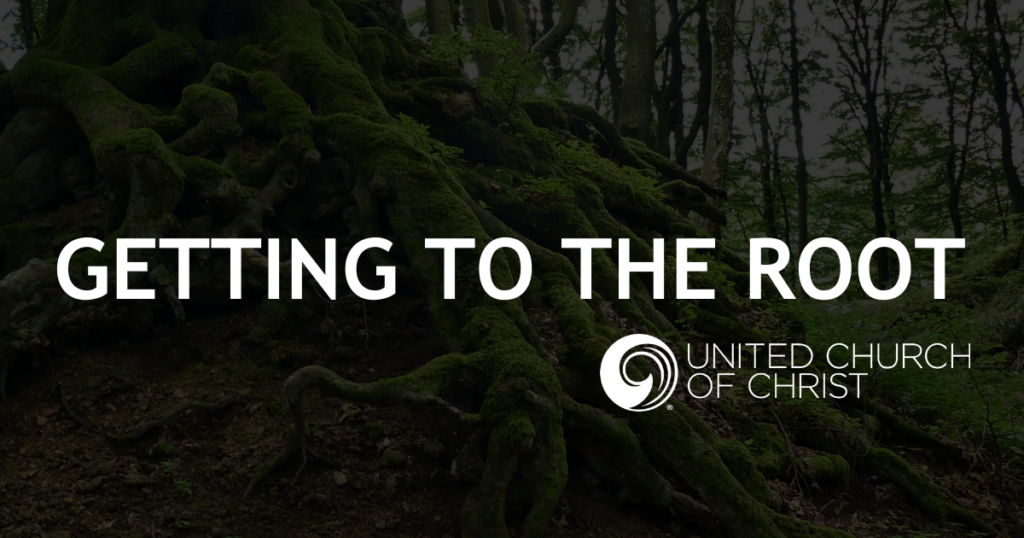 Each month we ask UCC advocates to help us unpack the complex justice issues that we're working on. This month, as we prepare to hear the President's State of the Union address, International Policy Advocate, Rev. Michael Neuroth (with some input from the D.C. team) has offered a helpful list of what to listen for on February 7.
The State of the Union
On February 7th, President Biden will give his State of the Union address to a joint session of Congress on Capitol Hill. The Constitution (Article II, Section 3, Clause 1) stipulates that the President must report to Congress "Information of the State of the Union, and recommend to their Consideration such Measures as he (sic.) shall judge necessary and expedient."[i]
What issues are most "necessary and expedient" for you currently? Your list may differ from the President's, but hopefully he will touch on some of the issues you believe are key to help us build a Just World For All. Below are some predictions and hopes of what the UCC Washington D.C. office expects to hear. Read more.
Justice In Action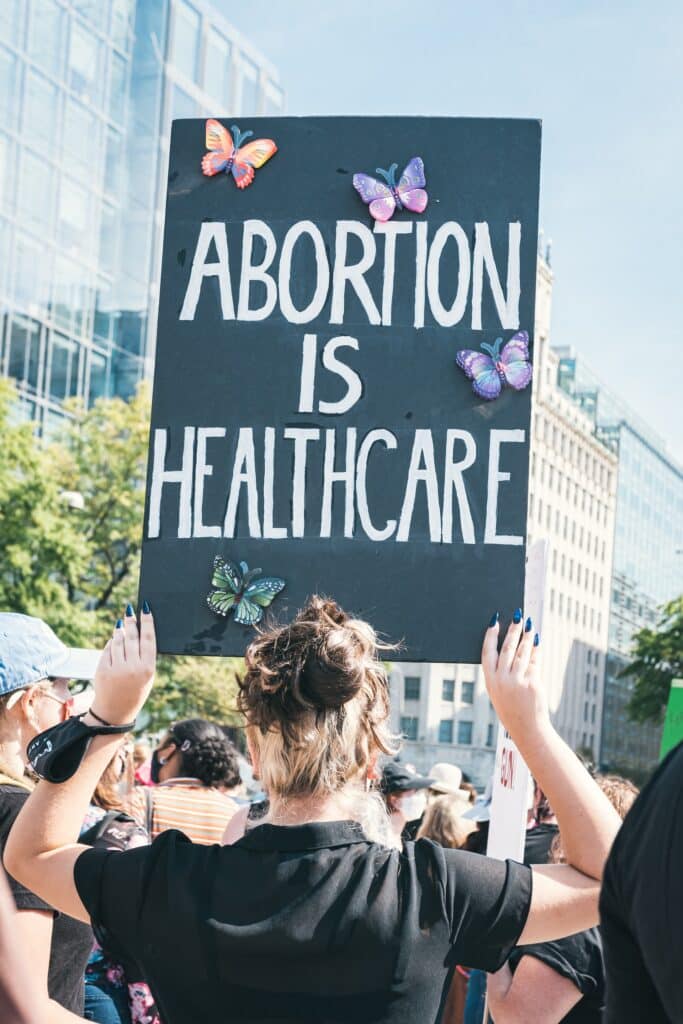 UCC Clergy Join Other Faith Leaders in Lawsuit Challenging State Abortion Ban
On January 19, thirteen clergy from different faith traditions filed a lawsuit challenging Missouri's abortion bans and several related abortion restrictions. The lawsuit claims the abortion restrictions as being an imposition of one narrow religious doctrine on all Missouri residents and as a violation of the separation of church and state. The plaintiffs include multiple UCC pastors, including Associate General Minister, Rev. Traci Blackmon. Read more from UCC News at this link.
Go Back and Get It: Moving Black History Toward Black Futures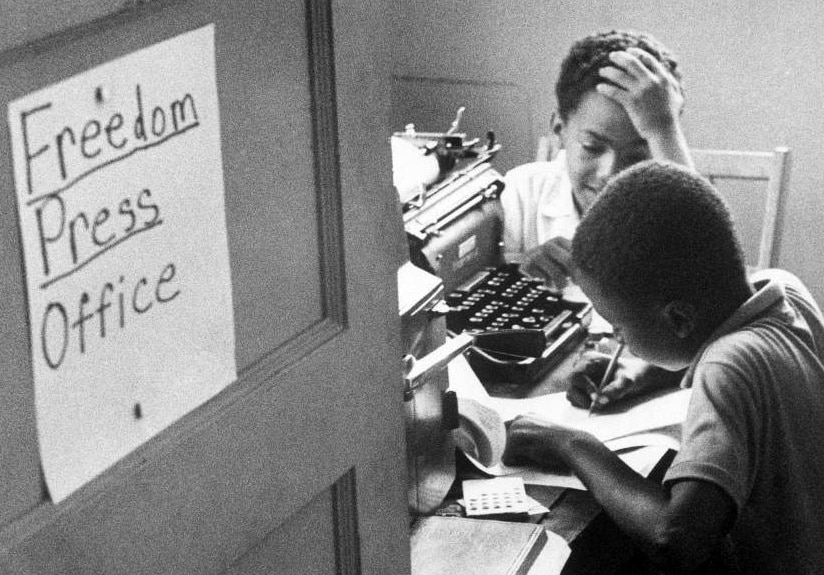 Celebrations of Black History Month originated as correctives to the absence of people of African descent in American cultural historical education. But this February, Join the Movement invites you to go deeper, and engage in the antiracist spiritual practice of sankofa, "to go back and get it." In this era, where cultural historical education is increasingly targeted by those seeking to maintain white supremacy, we are excited to offer the opportunity for all of us to "go back and get" the wisdom from the summer Freedom Schools in 1964 for building an intergenerational movement toward racial justice in your communities here and now. Throughout the month we will be highlighting and launching resources aimed at building and amplifying our collective capacity for racial justice at every age.
The Brave Space of Lent: Courageous Conversations for Racial Justice
"We have courageous conversations because our goal is to live inside of a healthy community that values the dignity of every single human being. We are able to value our lives more if we make the time to engage ourselves and each other with honesty, directness and the courage it takes to speak our truths."

Patrisse Cullors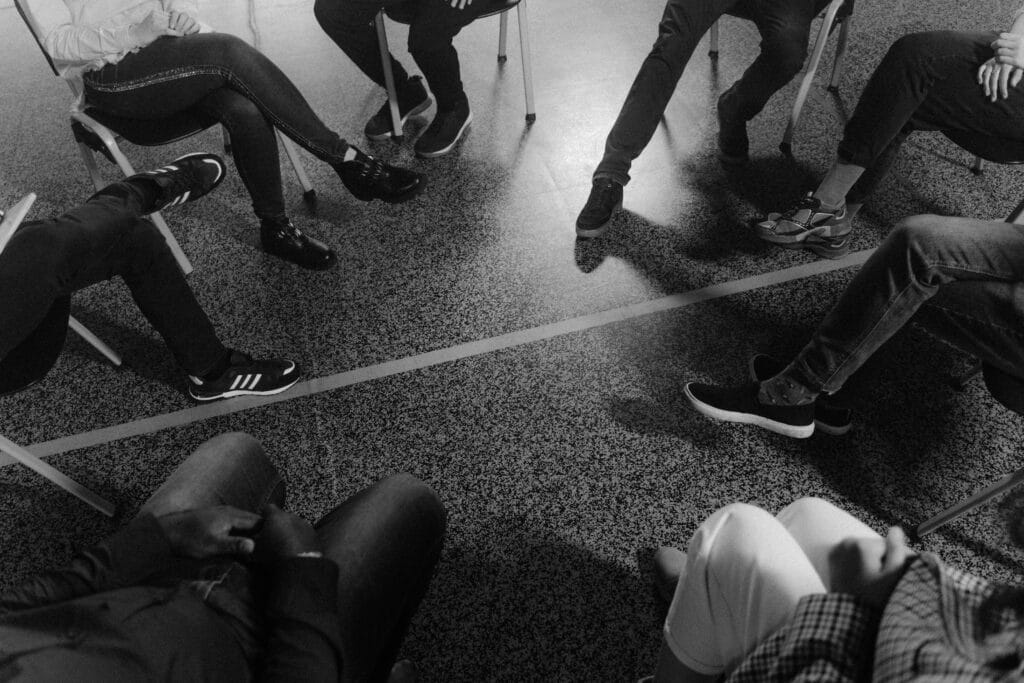 Throughout the testimony of the gospel narratives, we encounter a Jesus who leans into difficult conversations. In fact, the inspiration for the season of Lent – Jesus journey in the wilderness – is a series of courageous conversations. As followers of Jesus, we, too, are called to speak truth and listen with love so that we might build our capacities for creating and sustaining liberative communities. This Lent, partner with Join the Movement toward Racial Justice and commit to engaging in courageous conversations with yourself, with a few dear ones, or with your community. On each of the 40 days of Lent, we will offer a conversation/journaling prompt to help you explore more fully your connection to racial justice and practices of antiracism, along with a breath prayer and scripture reading. Access these prompts on Instagram, Facebook, Twitter or the Join the Movement website. Learn more.
Justice Events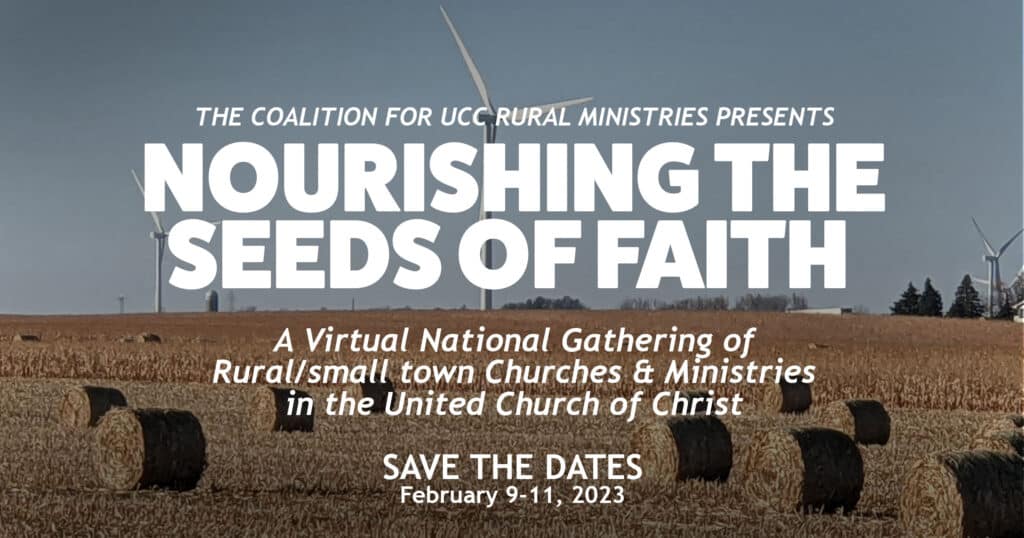 Nourishing the Seeds of Faith (Isaiah 55:10-11)
Join for a virtual gathering of UCC Rural/Small Town Churches and Ministries on February 9 to 11, 2023. This event was born out of overwhelming feedback from local rural and small-town churches that felt they needed more support from the national UCC. Learn more about this upcoming gathering, how it came about, and how to register to join at the link.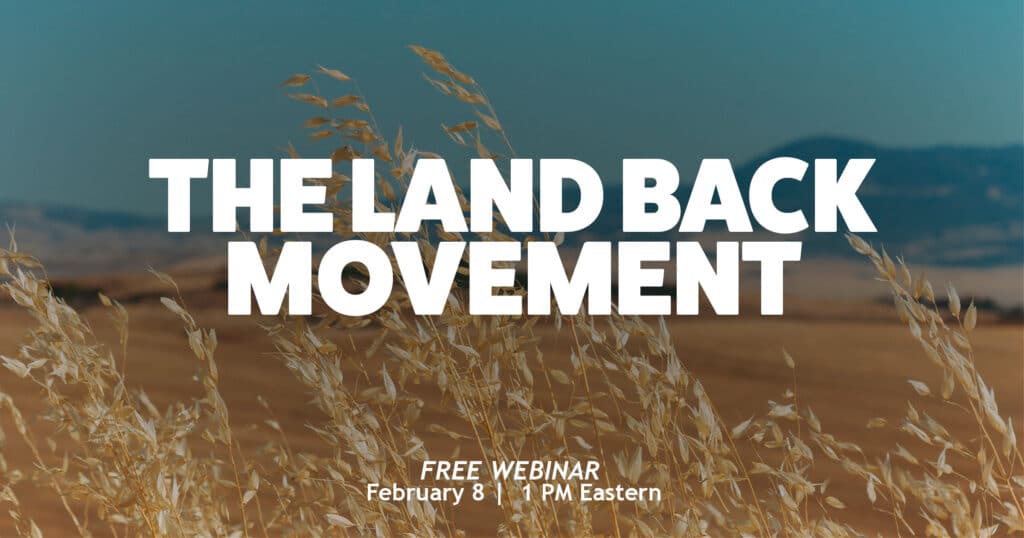 Webinar: The Land Back Movement
The Land Back Movement has been succinctly described as the generations long struggle to put "Indigenous lands back into Indigenous hands." In this webinar, organizers and practitioners within the movement will place the struggle within the context of dismantling the Doctrine of Discovery and the ongoing work of reparatory justice. Learn more about this February 8 webinar and register here.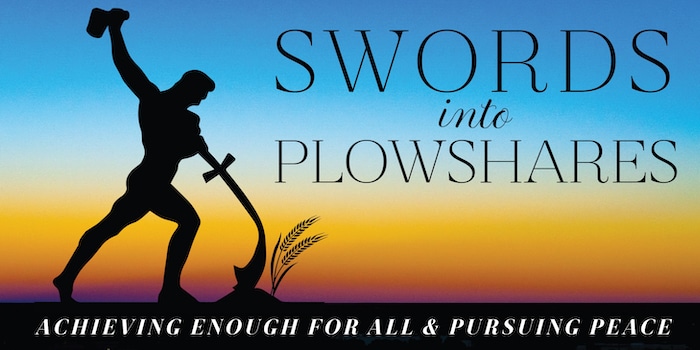 Save the Date for Ecumenical Advocacy Days 2023!
Save the date for Ecumenical Advocacy Days April 25-27, 2023. The conference will again be virtual with the theme "Swords into Plowshares – Achieving Enough for All & Pursuing Peace." Plan now to join us online and spread the word! Registration will open soon, find more information on the website.
Join the UCC's delegation to the U.N. Commission on the Status of Women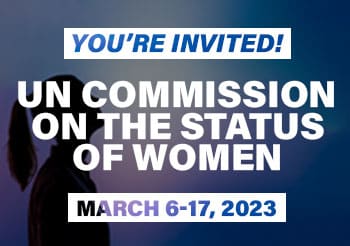 The UCC invites anyone interested to participate in our virtual delegation to the UN Commission on the Status of Women (CSW) March 6-17, 2023. There is no cost to attend and you will have the opportunity to hear from a variety of people around the world on issues related to the CSW theme: innovation and technological change, and education in the digital age for achieving gender equality and the empowerment of all women and girls. Find more information and how to sign-up here.
Free Webinar on Nuclear Weapon Abolition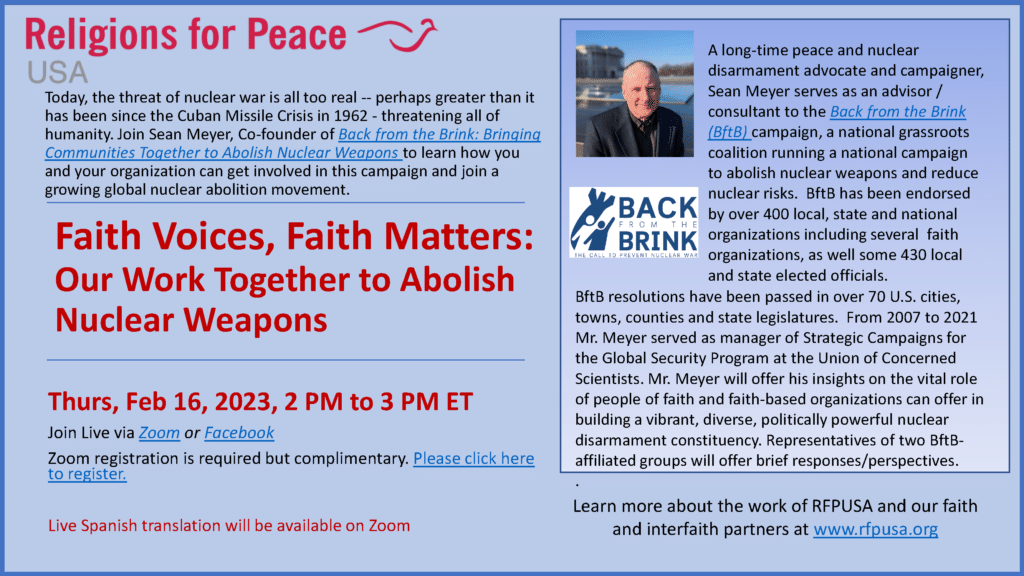 Join Religions for Peace, USA and the Back from the Brink Coalition for a webinar titled: "Faith Voices, Faith Matters: Our Work Together to Abolish Nuclear Weapons" on Thursday Feb. 16th at 2pm ET. The UCC, Religions for Peace, and a growing number of interfaith groups have endorsed Back from the Brink's 5 Policy Solutions. Come learn more about these policies and growing movement with co-founder, Sean Meyer. Register here!
Justice Resources
DC Action Center
Each week, the D.C. Office creates an action alert based on what is happening at that time in Congress, and offers you the opportunity to contact your legislators with just one click! You can find all the alerts here.
The Pollinator
The Pollinator is a digital platform of the UCC for the sharing of ideas and inspiration. Its focus is the building of a faith-filled and faith-rooted movement for the care of creation
Witness for Justice
Looking for up-to-date social justice commentary? Check out Witness for Justice, a weekly editorial opinion column written by the staff of Justice and Witness Ministries.
Featured Topics:
Democracy Still Needs Us | Howard Thurman: Civil Rights Era Sage | Asylum is a Human Right
---
Related News
Each month we ask UCC advocates to help us unpack the complex justice issues that we're...
Read More