The State of the Union
On February 7th, President Biden will give his State of the Union address to a joint session of Congress on Capitol Hill. The Constitution (Article II, Section 3, Clause 1) stipulates that the President must report to Congress "Information of the State of the Union, and recommend to their Consideration such Measures as he (sic.) shall judge necessary and expedient."[i]
What issues are most "necessary and expedient" for you currently? Your list may differ from the President's, but hopefully he will touch on some of the issues you believe are key to help us build a Just World For All. Below are some predictions and hopes of what the UCC Washington D.C. office expects to hear.
The economy
We anticipate – as is often the case – the economy will be front and center in the President's speech. The ongoing COVID-19 pandemic and the war in Ukraine have impacted the U.S. and global economy resulting in rising inflation rates, a downturn in the labor market, and a real possibility of a global recession. While inflation may be easing, many are paying higher prices for household essentials and are face difficulty making ends meet. Last year, Congress failed to pass the Child Tax Credit (CTC) which is a critical program to help families in need. We hope President Biden will highlight his support for the CTC along with other economic and safety net programs, such as paid family and medical leave, worker protections, and the need to address wage inequality. Throughout, we will be listening to see if he will offer any policies to address continued racial economic disparities- such as support for a commission on reparations.
Debt ceiling and pentagon spending
Also on the topic of the economy, expect to hear the President take a partisan jab at the upcoming "debt ceiling" crisis that will be a point of political brinksmanship in the coming months. By July, Congress will need to raise the amount the government can borrow or risk a federal debt default, potentially sparking a recession or other economic calamity. Expect to hear President Biden push for the need to raise this debt ceiling without spending cuts that Republicans are expected to demand in exchange. While the debt ceiling is important, the larger issue at stake here is ultimately the misguided priorities of our federal budget. The U.S. spends over $850 billion on the Pentagon and nuclear weapons, but only $772.5 billion on domestic discretionary programs. This disparity between defense and domestic priorities is only growing, and points to our deep failure as a nation to align our budget with our values. While we don't expect the President to highlight this disparity; as advocates, it is critical that we prioritize people over the pentagon (#PeopleOverPentagon) and continue the push for a more faithful budget.
Gun safety & police reform
In the wake of the over fifty mass shootings that have already taken place in 2023, expect President Biden to tout his recent signing of the Bipartisan Safer Communities Act, a bill that expands background checks, strengthens protections for victims of domestic violence, and funds both mental health services and community violence intervention programs. While that bill was a helpful step, we know that a much more holistic approach is needed to address the gun violence epidemic we face. Expect Biden to call on Congress to pass an assault weapons ban, a version of which he helped pass back in 1994, as a step toward such additional measures that are needed.
In the wake of the tragic death of Tyre Nichols at the hands of Memphis police last week, President Biden may also address the issue of police brutality, particularly against Black communities. The Washington Post has tracked fatal police shootings since 2015, and the number has been consistently over 1,000 with 2022 being the highest number on record at 1,096. As a nation, the U.S. has the highest per capita rate of incarceration in the world, increasing 832% since 1980. As public support grows for police reform, pressure is increasing for Congress to pass the George Floyd Justice in Policing Act or other meaningful reforms which we support.
Immigration
Among the issues President Biden faces, is the growing number of migrants seeking asylum at the southern border who are fleeing violence or severe food insecurity. Recently, the administration issued new plans to implement what amounts to an asylum ban in addition to a limited parole program for up to 30,000 immigrants from Venezuela, Nicaragua, Haiti and Cuba. While the new program allows for these migrants to enter the U.S. temporarily, they are required to have a financial sponsor in the U.S. and must also apply from abroad. Meanwhile, the punitive pandemic-era program known as Title 42, remains intact. While the President may use these programs to tout ways he is "securing the border", the reality is that we are failing to uphold our values as a nation of immigrants to welcome the stranger and our legal obligation to offer asylum to those fleeing violence. As advocates, we will be listening to see if the President signals any willingness to move away from a system built (like the criminal justice system) on detention and deterrence toward one instead built on deeper American values of welcome and safe refuge.
Ukraine and global threats
On foreign affairs, we expect the war in Ukraine to be the focus. Supporting Ukraine is one area of clear bipartisan support, even as some in Congress have questioned the recent decision to send 31 M1 Abrams tanks. President Biden is likely to highlight this decision along with the billions in military aid the U.S. and NATO countries have sent to Ukraine. As peace advocates, we hope to hear of efforts by the administration to pressure both sides to restart negotiations toward peace. The threat that this conflict poses to all of humanity is increasingly dire, as reflected in the decision last week to move up the "Doomsday Clock" by ten seconds (to 90 seconds to midnight). In the 75 year history of the clock, this is the closest the world has ever been to extinction.
While Ukraine will be the focus, expect the President to address what many in Congress see as the rising geo-political threat of China, as well as the recent increase of tensions between Palestine and Israel, sparked by a recent deadly raid on a Palestinian refugee camp in Jenin, and a shooting outside a synagogue the next day. As a Just Peace Church, we hope to see our nation support efforts toward diplomacy in all these conflicts, finding independent and creative ways to reduce threats and build peace.
Abortion access
We anticipate the speech will include mention of the right to abortion access. In the aftermath of the devastating Dobbs decision that reversed Roe v. Wade, the State of the Union will be an opportunity for President Biden to rebuke the Supreme Court decision and the actions being taken up in many states to ban and even criminalize abortion. The Administration continues to debate declaring a public health emergency to ensure abortion access, but we know what is needed is for Congress to pass legislation protecting the full range of reproductive healthcare, including access to abortion. The UCC has affirmed bodily autonomy and access to safe and legal abortion care for over 40 years, and 2023 will be a critical year to take up this call to action.
Climate crisis
As climate experts continue to raise the alarm and state "unequivocally" that human beings are responsible for the Earth's rising temperatures, the time to act is now. Expect President Biden to tout the recent Inflation Reduction Act as one way the U.S. will cut greenhouse gas, while also pressing for Congress and the EPA to do more. While such cuts and regulatory changes are helpful, we know that a more holistic and drastic approach is required. Major investments are needed in the Green Climate Fund to support mitigation, adaptation and sustainable development, as well as passage of legislation like the Environmental Justice for All Act. It is past time we addressed global climate change like the existential threat it is.
And also hope
The issues we face as a nation and global community are many. Some have called the challenges we face (a pandemic, a climate crisis, war, systemic racism, etc.) a combined "poly-crisis." While we want to hear President Biden reflect the reality of these dangers, we also want him to offer a word of hope. We are a nation that has been through seasons of disease, war, and disasters before. So long as we, as a nation, truly seek the public good, turn towards peace, and ensure the health and rights of all, a brighter future is certainly on the horizon. May it be so. And as President Biden is sure to say, May God Bless the United States (and all God's people everywhere)!
---
[i] For more information on the history of the State of the Union, see this report https://sgp.fas.org/crs/misc/R44770.pdf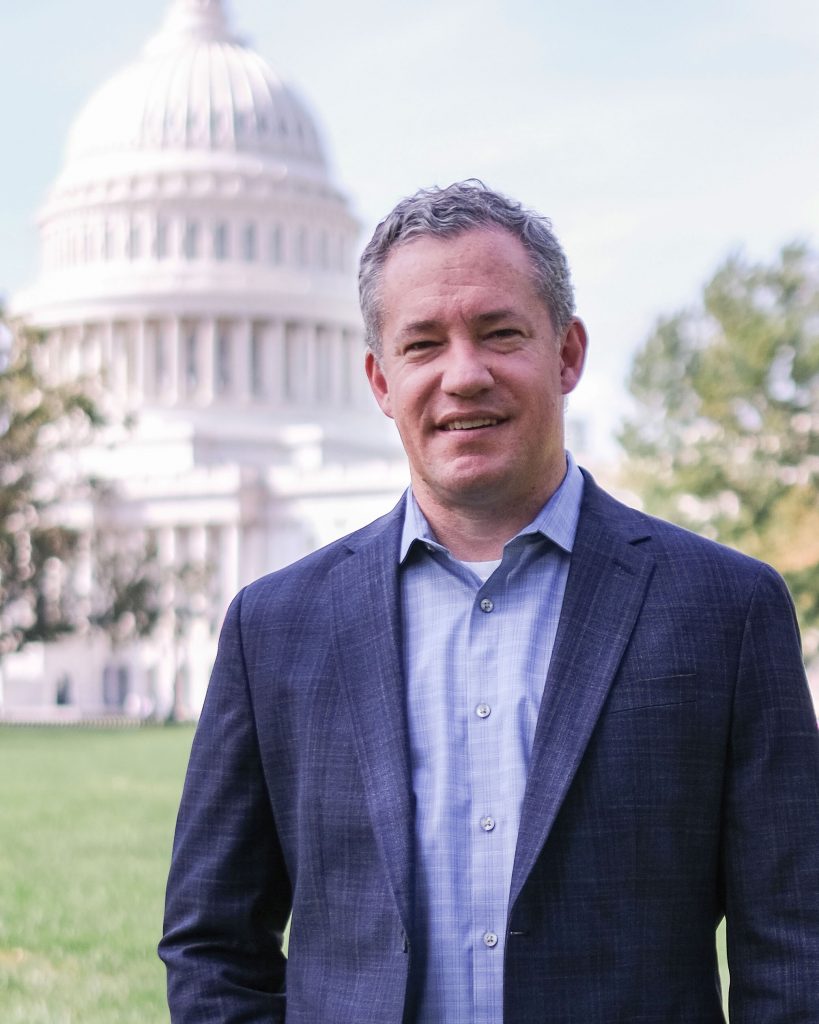 Rev. Michael Neuroth is the Policy Advocate for International Issues for the United Church of Christ
---
Related News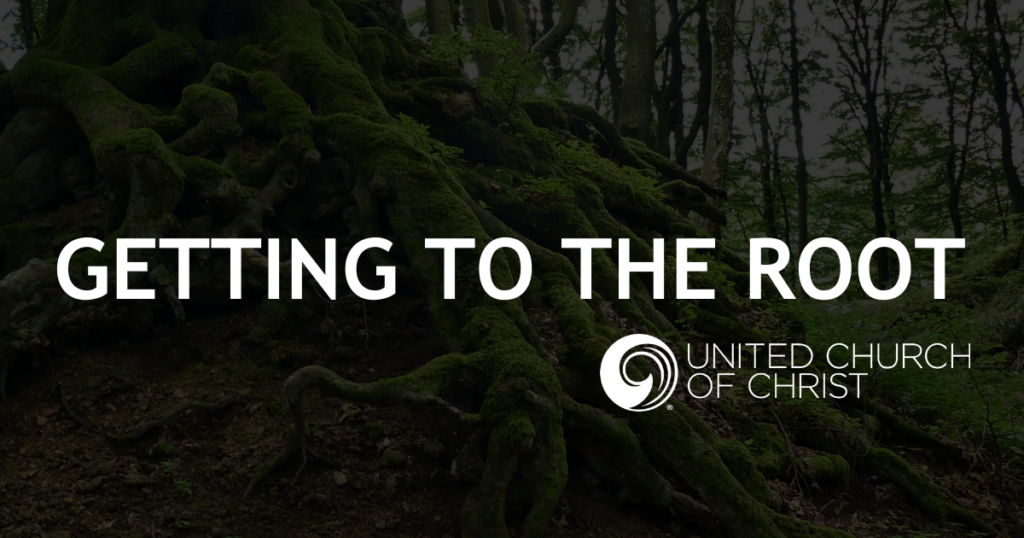 As Congress returns from recess, they have a lot of work ahead with several crucial business items...
Read More