Former conference minister Jim Smucker remembered for commitment to justice
A mentor, friend and colleague to many throughout the United Church of Christ, the Rev. Jim Smucker is remembered by friends from across the church as a champion for justice and peace.
The former conference minister in New York and the Pacific Northwest died peacefully Monday, Nov. 10, in Seattle. He was 92.
"Jim Smucker was a beloved and revered conference minister, a UCC justice leader and a mentor to me," said the Rev. Geoffrey Black, UCC general minister and president.
"I'm not sure anyone I know ever quite lived our commitment to justice and peace in such a thorough-going way as Jim," said the Rev. Davida Foy Crabtree, who spent 24 years in conference ministry. "His roots gave him a steely conviction about living peacefully and his UCC faith propelled him always toward justice."
Born in 1922 in Scottsdale, Penn., James R. Smucker graduated from the College of Wooster (Ohio) in 1941. He earned his divinity degree from Chicago Theological Seminary (1946), a master of sacred theology degree from Yale Divinity School (1952) and a D.Div from Elmurst College (1963).
Smucker began his ministry as a missionary in India. Before the union of the Evangelical and Reformed Church with the Congregational Christian Church in 1957 that formed the UCC, Smucker pastored two small parishes in Illinois. A new superintendent for the Congregational Christians came to worship, and left impressed with the growth in those churches. The superintendent urged Smucker to join the conference staff, which he did.
"Jim stood firmly with us women from the earliest days of our agitating for inclusion and empowerment," Crabtree said. "He worked hard at racial justice, gender justice, environmental issues and sexuality concerns."
Smucker was executive director of the Chicago Metropolitan Association during the 1960s, when the Civil Rights Movement was in the forefront, and worked alongside Rev. Martin Luther King, Jr., on various demonstrations and other social justice efforts.
In 1968, Smucker was called to the Washington-North Idaho Conference—now the Pacific Northwest Conference—as a conference minister, then in 1971 became the conference minister of the New York Conference. He served there until his retirement in 1988. Smucker also served on the Commission for Racial Justice of the UCC and board of directors of the Ecumenical Institute.
"One of my most cherished memories was my trip to Seattle for his 90th birthday just a few years ago," Crabtree said. "He didn't know I was coming and it was a delight to see the joy on his face when he saw me. The next day we visited in his room for quite some time and I got him to tell me stories of his early days in conference ministry, particularly the era in Illinois around racial justice and MLK."
Smucker was preceded in death by his wife, Onieta (Tiahart), with whom he raised daughters Mary Celeste, Joy, Rachel and Ellen.
---
Related News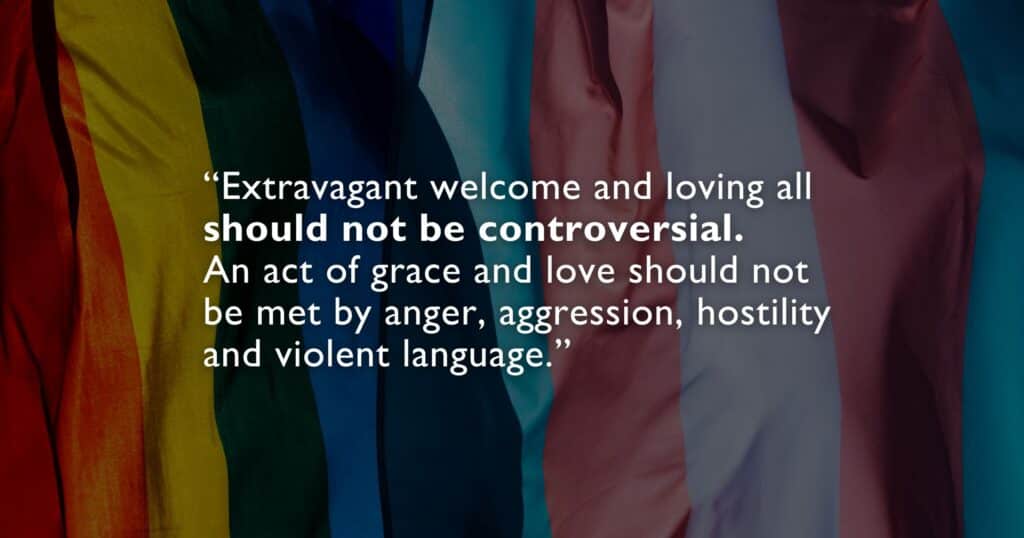 The United Church of Christ National Officers and the Conference Minister of the South Central...
Read More