Into the Mystic: For the Facing of this Hour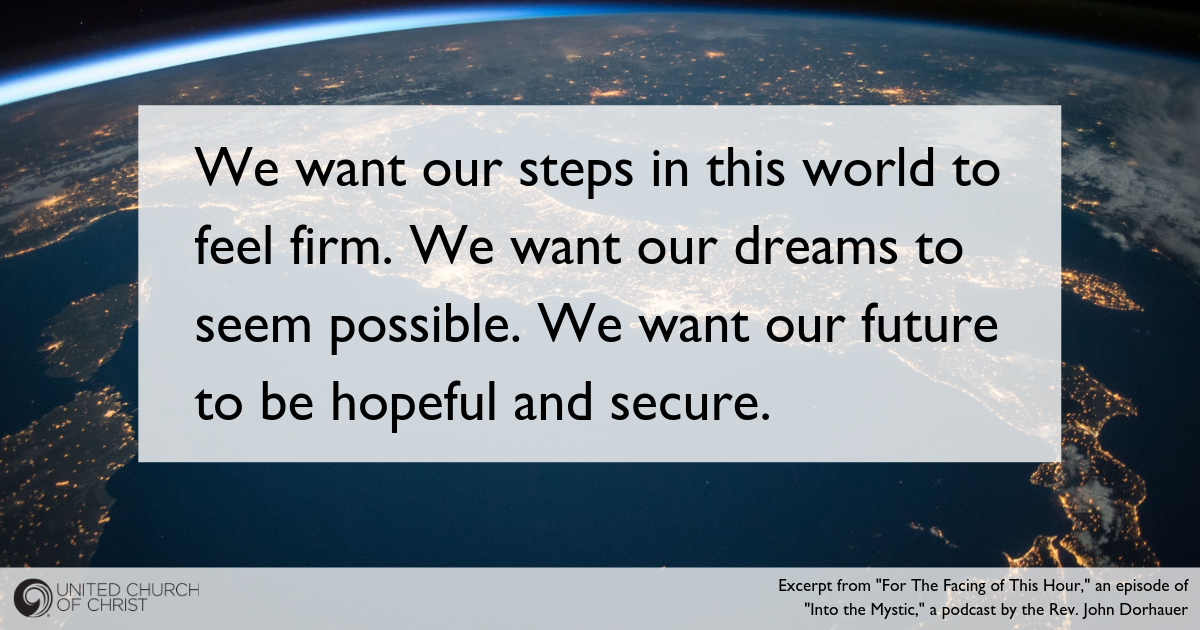 I was on the road last week at speaking at a large gathering when I opened the email that took my breath away. I had to reread it. I could not – or better yet wanted not – to believe it.
I picked up the phone and call the sender to confirm it. It was true.
A beloved member of our staff, Donna Ivy, was dead. Murdered.
We have become so desensitized to violence. We read or hear about it every day. Hearing about it or seeing it on the news sometimes gives us pause. We will feel fear, dread, curiosity, anger – or something else – and then move on. The moving on isn't a bad thing or wrong. If we were to be stopped in our tracks by it we would never get anything done. It is so… prevalent.
We hope the violence we read or hear about just doesn't get close. We have to find ways to convince ourselves that it's out there somewhere and can't get to us. Until it does.
Donna Ivy was as kind, as gentle, as compassionate and as tender a soul as you could find.
Her smile every morning, her "How are you doing today" question, and her laughter at the smallest joke were genuine and heartfelt.
She worked in customer service, and had many customers who only knew her on the phone but who asked for her when they called. They were treated well by her – and no one takes that for granted any more.
If there was ever a soul on this Earth who did not deserve to have her life ended by irrational, unwarranted violence, it was she.
I can't make sense of this. To be perfectly honest, I don't want to make sense of this. When something like this starts to make sense I wonder about my capacity to endure in such a world.
For a season, there will be a little loss of equilibrium for many of us. We will find solace in the comfort we provide one another. We will find solace in the prayers we and others lift up for us as we travel through our time of grief and confusion. We will find solace in the rituals of remembering, including the memorial service held in the Amistad Chapel for her – a place she found her own comfort in every once in a while.
We want our steps in this world to feel firm. We want our dreams to seem possible. We want our future to be hopeful and secure. Violence perpetrated against us or a loved one unsettles all of that. And so for a while we endure the madness that is a world where sometimes the violence that was distant comes close; and the smile of a co-worker, a friend, a beloved companion who made the day brighter because she was in it is taken away. And we weren't ready for it.
Oh, God. This just hurts. Like a child we cry out to make it stop.
Borrowing from the lines of Harry Emerson Fosdick's beloved hymn, I ask you to join me, gentle listener in this humble prayer:
God of grace and God of glory,
On your people pour your power;
Grant us wisdom, grant us courage
For the facing of this hour.
For the facing of this hour.
Let the violence end. Let not one more life be snuffed out. And may the soul of our dearly departed sister Donna find comfort and rest in the bosom of her Creator and blessed savior Jesus. For those of us who remain to mourn her passing, let the warring madness end on this, our journey Into the Mystic.
---
Related News
One hundred and twenty-five years ago, the United States was in the throes of a most vibrant...
Read More