Indiana clergy publicly pray to block anti-trans bill during statehouse vigil
Just before Holy Week, Indiana clergy prayed to protect trans youth.
United Church of Christ and other faith leaders gathered for a vigil March 31 at the Indiana Statehouse in Indianapolis to protest a bill that would deny access to gender-affirming healthcare for youth in the state.
"God loves trans people and their families just as they are. Full stop," said Indiana-Kentucky Conference Minister the Rev. Chad Abbott. "And to see so many clergy at the statehouse claiming this sense of belovedness in the midst of such hatred is the abiding hope of our God in this emerging season of Easter.
"I give God thanks for the churches in our Conference whose gift it is to the world to live this message week in and week out."
SB 480 would bar doctors from providing "gender transition procedures" to minors. That includes most forms of gender-affirming care, such as hormone therapy — even if parents want it for their children.
Abbott and his fellow faith leaders felt called to public witness against such legislative attacks on trans youth. They particularly implored Gov. Eric Holcomb to use his executive authority to block SB 480.
"There is a deep power in the presence of clergy showing up to the things that matter," Abbott said. "It was truly humbling to see colleagues from across the state of Indiana, from across denominations and even across faiths showing up to ask the governor to veto this harmful bill. To lament and cry out to God, 'How long?' during this season of Lent was deeply powerful.
"And yet, whether he vetoes it or not, or whether the legislature overrides a veto or not, we trust in the hope of a God of Easter, that God's loving and compassionate presence with our trans siblings will prevail."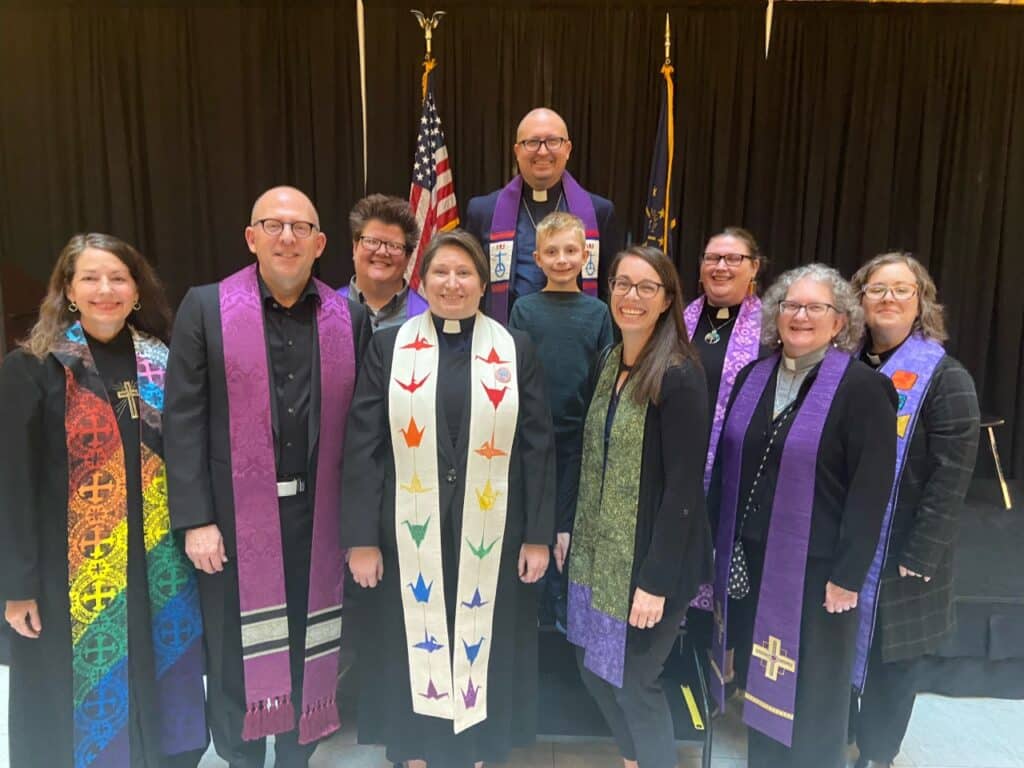 Focus on Synod site
While many states have proposed or passed legislation restricting healthcare for trans youth, Indiana is a place of particular focus for the UCC. This summer, the denomination will hold its 34th General Synod in the state's capital.
"It was heartening to see clergy from the Indiana-Kentucky Conference show up to speak out at the statehouse in the midst of a legislative session that has produced 20-plus bills attacking trans lives," Abbott said. "As the statehouse sits merely two blocks away from the very space we will hold General Synod, I found hope in our clergy whose voices will still be lingering and calling forth from that space this summer."
He noted that the Conference is designated as WISE (Welcoming, Inclusive, Supportive, and Engaged) for Mental Health. And that means it must support the mental health of trans youth.
"As these bills have done nothing but bring trauma and harm to the lives of our LGBTQIA siblings, our commitment to the work of mental health is a commitment to the lives of trans people and their families," Abbott said.
---
Content on ucc.org is copyrighted by the National Setting of the United Church of Christ and may be only shared according to the guidelines outlined here.
---
Related News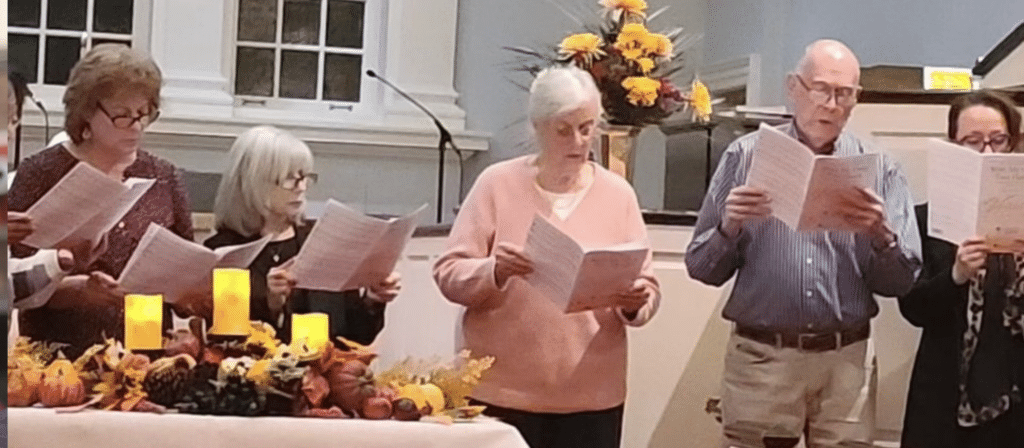 Many United Church of Christ congregations across the country participated in interfaith...
Read More