Illinois churches forgive almost $6 million in medical debt statewide
The United Church of Christ continues to assist people struggling to get out from under medical debt. The latest effort touched more than 6,500 families in Illinois. They recently have received letters learning that their medical debt has been abolished, courtesy of the churches of the Illinois Conference UCC.
Thirty three churches and 36 individuals funded the Conference's primary buy of $41,707 — which wiped out almost $6 million in debt for households in 78 of Illinois' 102 counties. The donations were sent through the National Setting to UCC partner, RIP Medical Debt, a non-profit which buys up debt on the secondary market for pennies on the dollar. An additional contribution of $5,000 sent independently by St. Pauls UCC in Chicago helped fund a buy in RIP Medical Debt's "A Nation that Cares" campaign.
The Conference fundraising campaign took place over the course of 10 weeks in late 2021, just before the UCC wrapped up a two-year collaborative effort that has eliminated more than $124 million in medical debt across the country.
Organizers pointed out that the first buy and the last buy in the United Church of Christ campaign to abolish medical debt came out of the Illinois Conference.
"The Illinois Conference was excited to be part of the first buy with RIP," said Illinois Conference Minister, the Rev. Molly Carlson, referring to the buy in late 2019. "However, only a few of our churches were part of that initial effort. We decided to run a second, 10-week campaign to invite and challenge all of our churches to participate."
Small church, top donor
Open Table UCC in Ottawa, Ill., was one of the churches that opted in. The small congregation of 30-35 worshippers on any given Sunday was one of the top donors in the latest Illinois Conference campaign.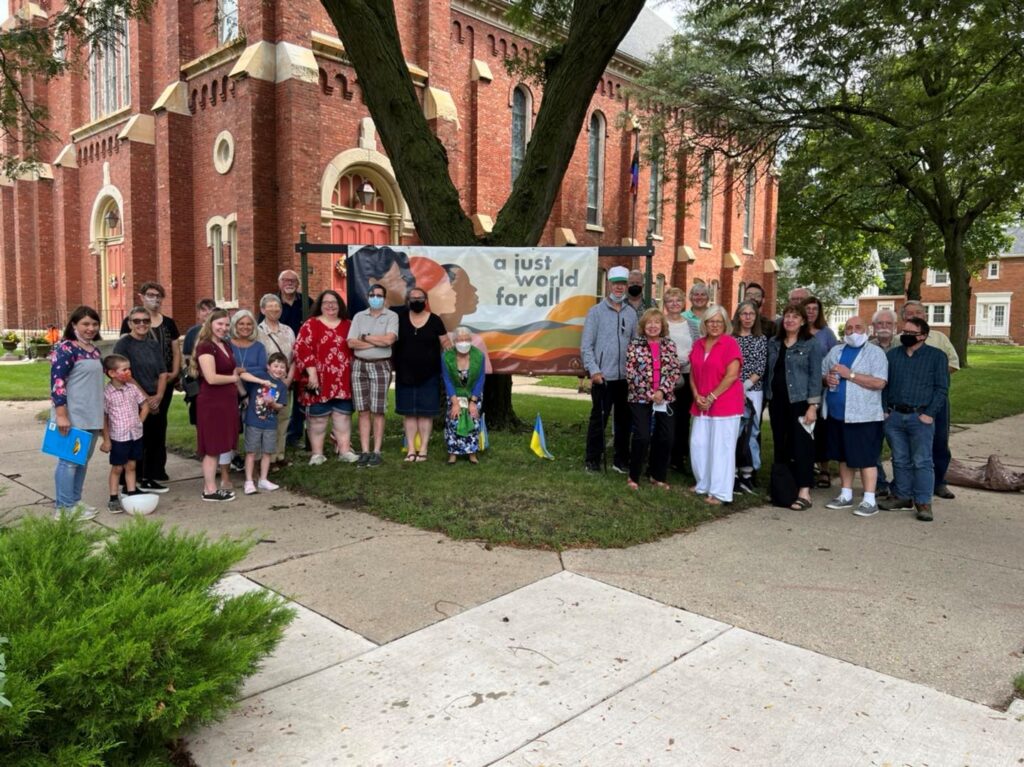 "Open Table is mission-focused in its activities and finances," said the Rev. Jennifer Amy-Dressler, the church's part-time pastor. "Each month we have a Mission of the Month, which includes One Great Hour of Sharing, Strengthen the Church, Neighbors in Need and the Christmas Fund."
The congregation, which usually focuses on raising funds for community partners like the women's shelter or the food bank the other eight months, homed in on medical debt.
"I wasn't sure if the congregation would get on board for something that impacts our area but in a more diffuse way," Amy-Dressler said. "But the scope and impact of the whole Conference and UCC medical debt relief was so great that it was too good an opportunity to pass up.
"Knowing how great an impact our dollars could make certainly stirred excitement. And who hasn't faced some level of struggle with medical bills, or has family members who have? So the cause resonated.
"Medical Debt Relief was one of our highest Missions of the Month ever, totaling over $3,000," she continued, noting that a substantial gift "came from an individual who asked good questions about how the process worked. For personal reasons, this mission spoke to his values and his heart, and he responded accordingly."
Millions in debt forgiven
RIP Medical Debt, in a series of three buys, used the Illinois Conference donations to forgive as much debt as possible in the state — the last wrapping up in December 2022.
The UCC has teamed up with RIP more than a dozen times since 2019 and is the non-profit's largest faith-based partner. Here are some of the denomination's largest buys:
UCC churches in Chicago kicked off the medical debt buy initiative in late 2019, in collaboration with the Illinois Conference and the denomination's national ministries. That first buy abolished $5.3 million in debt for 5,888 families on the city's South Side.
The collaborative efforts continued in 2020, with the Deaconess Foundation and several congregations in St. Louis abolishing $12.9 million; with nine churches in California's East Bay area eliminating $7.4 million; 122 churches and individuals in the Southern New England Conference wiped out $26 million; and 20 churches in the Kansas-Oklahoma Conference forgave $5.2 million.
In April 2021, eight UCC congregations in the Washington, D.C., area teamed up with the National Setting and the Potomac Association of the Central Atlantic Conference to abolish more than $9 million in medical debt in Delaware, Maryland, New Jersey and West Virginia, changing the lives of more than 7,800 families.
In June 2021, the National Setting sent $15,000, money from First Congregational United Church of Christ, Lake Worth, Fla., and from a Giving Tuesday 2019 campaign, to wipe out more than $1.3 million in medical debt for 815 families in Florida, Louisiana and Texas.
In July 2021, eleven churches of the Southwest Conference abolished $3.6 million in debt in eight Arizona counties, benefiting an additional 1,559 families.
In December 2021, 20 churches of the UCC's St. Louis-based Missouri Mid-South Conference, plus one national ministry, abolished $3.9 million in debt in Arkansas and Tennessee.
On Feb. 13, 2022, First Congregational UCC in Appleton, Wis., announced that its members' 2021 gifts of just over $17,000 — brought up to a total of $20,000 by a contribution from the national UCC — had abolished more than $866,000 in medical debt for 657 West Virginia families.
The UCC National Setting followed that with a Feb. 14, 2022, announcement of a $200,000 buy, funded by Giving Tuesday gifts, that abolished $33 million in debt for 10,757 households in Ohio.
In July 2022, two separate fundraising campaigns by churches in College Station, Texas, and Charlottesville, Va., wiped out more than $13.6 million in medical debt for 13,115 families.
This list is far from complete. Other UCC congregations around the country have independently staged their own campaigns, adding to that total — and churches continue to be engaged in the effort.
As Amy-Dressler said, "It's good to be reminded of the difference even a small church can make in people's lives, and how being in covenant with our Conference and denomination makes it possible."
---
Content on ucc.org is copyrighted by the National Setting of the United Church of Christ and may be only shared according to the guidelines outlined here.
---
Related News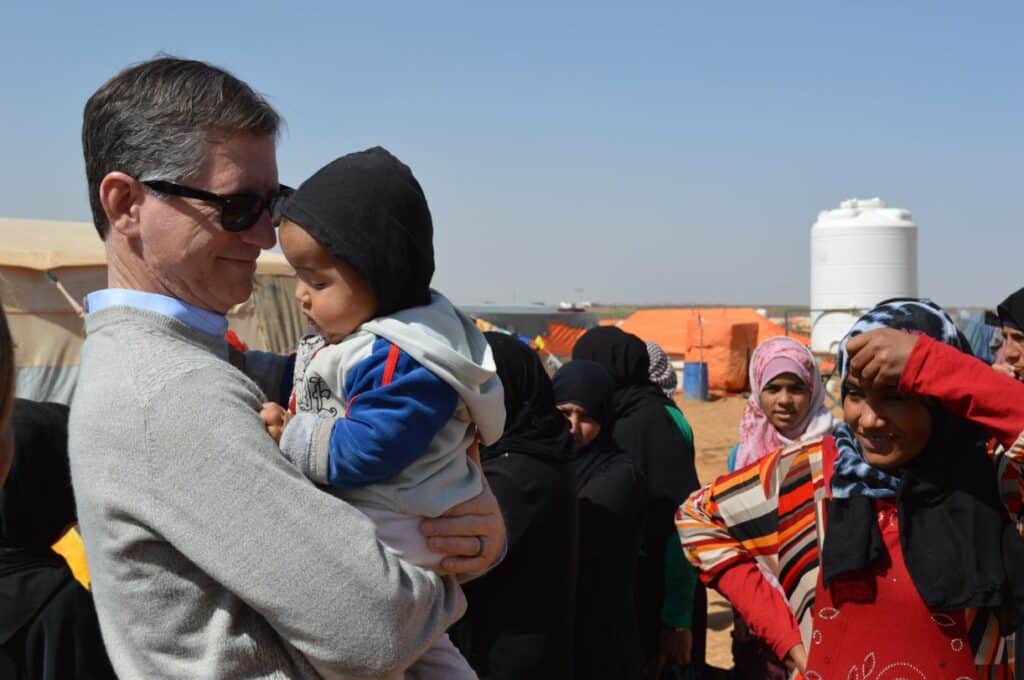 General Minister and President-elect John Dorhauer celebrates his new call with his wife Mimi...
Read More