Iconic New York church gutted by fire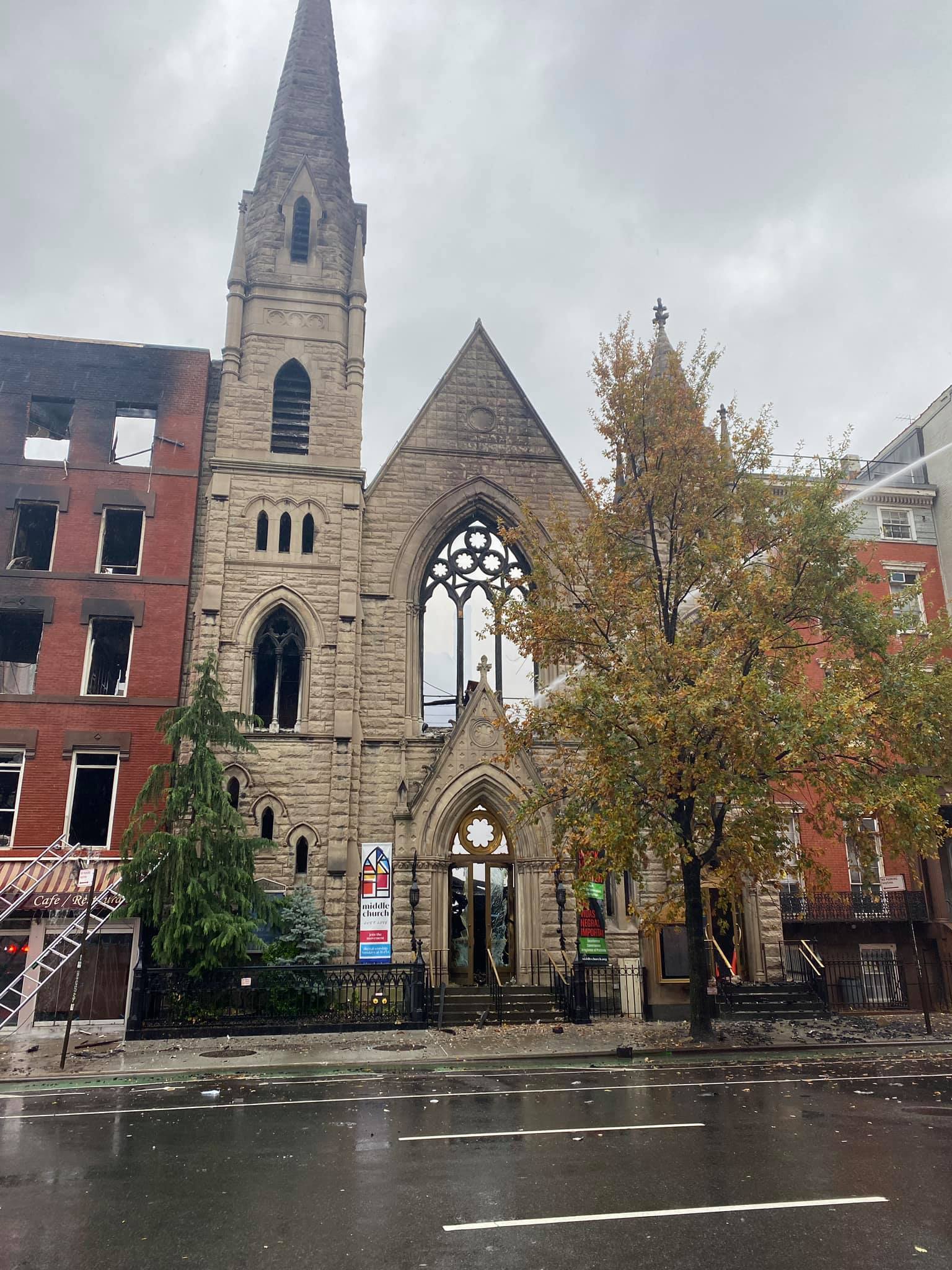 Messages of concern, grief, love and prayers are being shared with the people of Middle Collegiate Church after a massive fire gutted the historic structure in New York City's East Village early Saturday morning. 
The six-alarm blaze, which ignited around 5 a.m. on Dec. 5 in the vacant building next door, spread quickly to the church, constructed in 1892 as the third home of one of the first religious congregations in New York history. Fire crews spent eight hours trying to bring the flames under control. 
The Rev. Jacqui Lewis, the church's senior minister, was on scene shortly after. 
"We are devastated and crushed that our beloved physical sanctuary at Middle Collegiate Church has burned. And yet no fire can stop Revolutionary Love," she said in a statement. "We thank God that there has been no loss of life. We know that God does not cause these kinds of tragedies but is present with us and to us as we grieve, present in the hugs and prayers of loved ones. 
"We've been worshiping and doing our ministry in digital spaces since March and that's what we'll be doing tomorrow. We pray for the first responders. We pray for our neighbors who are also affected by this fire. And we covet your prayers as we grieve." 
More than 100 firefighters battled the blaze Saturday morning. Flames blew out the church's iconic Tiffany windows, torched the wooden pews and caused the roof to collapse.  
Dually affiliated with the United Church of Christ and the Reformed Church of America, Middle Church is one of four Collegiate Churches in New York City that joined the UCC's New York Conference in 2017. 
The Rev. Ann Kansfield, a chaplain with the city fire department and co-pastor of another dually affiliated RCA congregation in Brooklyn, was allowed access to the building Saturday afternoon. The devastation was hard to take. For 25 years, before her call to Greenpoint Reformed Church, Kansfield said Middle Church was "her" church. 
"It's the church where I was first asked to teach Sunday school. It's where I first came out about being queer. It's where I first felt called to the ministry and thought that it might be possible. It's the only place I wanted to go after 9/11. And, it's where I met my wife," she said.
Her wife and co-pastor at Greenpoint, the Rev. Jennifer Aull, said Middle Church "holds so many memories of transformation and joy." 
"I never would have dreamt of being a reasonably well-adjusted, sober, happy married lesbian co-pastor and mother if it weren't for this building and the community it contained for so many years," Aull said. "This was the place that I first darkened the doors of a queer 12-step meeting. My formerly Southern Baptist mind couldn't fathom a church that would actually welcome me. Middle Church healed me from the devastation of feeling unwelcome in God's house. It is just a building, but for me, a very important one that holds so many important moments in my life and I know others feel the same way." 
The Rev. John Dorhauer, UCC General Minister and President, is one of those countless others. 
"I am heartbroken at the loss of this historic church building. I have worshiped and preached there, held meetings there, and walked around it on many a stroll through the city. It was a place of inspiration both because of its architectural beauty and for the spiritual sustenance that for so many generations fed those hungry for God and for love," he said. "It was not just a sanctuary, it was sanctuary — safe harbor for souls in need of grace, love, forgiveness and hope. Its loss is tragic." 
---
Related News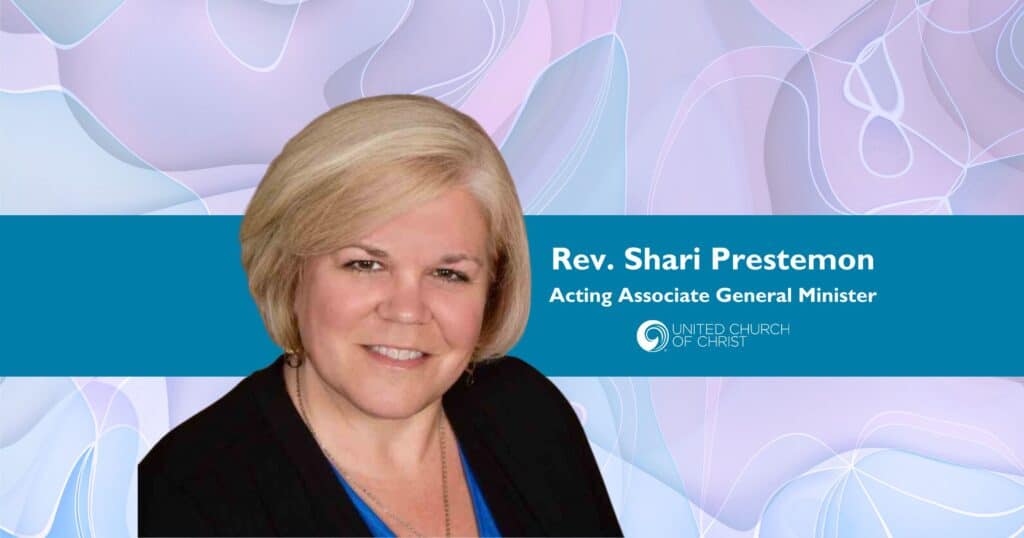 A new United Church of Christ national leader has been called. The UCC Board voted in a...
Read More