The 10 things at General Synod 31 you won't want to miss
The 31st General Synod is finally here, and the five-day gathering is sure to be filled with memorable on-stage moments, inspiring statements from keynote speakers and preachers, and opportunities to catch up with colleagues and friends. With so much on the agenda in 2017, here are 10 suggestions for events to witness or participate in during the biennial gathering as the church 'Makes Glad the spirit of God'.
Check Out the Exhibit Hall
The General Synod Exhibit Hall will house displays from more than 100 exhibitors. A space full of resources, connections and shops, the exhibit hall is the place to engage in discussions, and gain new ideas for ministry and spiritual growth. "Be the Church" mini-workshops, taking place in the exhibit hall throughout the week, will allow pastors and lay leaders to share success stories and best practices. More information about these workshops, as well as the other exhibits, can be found in the General Synod app for iPhone and Android.
When and where: Open various hours each day; Check the General Synod app for details
Reduce HIV Stigma
HIV testing is an important part to ending AIDS as a public health threat within a decade. An estimated 15 percent of the 1.2 million Americans who are living with HIV don't even know they have it. The UCC HIV and AIDS Network has joined a campaign to encourage people to learn their HIV status, "Lead by Example," that calls on faith leaders to get tested for HIV, to help reduce the stigma of the virus.
When and where: Booth 102 in the Exhibit Hall
Be of Service Projects
Participate in a series of community service projects, and offer justice and compassion to the homeless and marginalized people of Baltimore, or care for the planet by planting trees, pruning and mulching the city's greenery during General Synod. Blue Water Baltimore offers the opportunity for volunteers to engage in the world of urban forestry and learn about native tree species and urban ecosystems; a "Faces of Homelessness" Injustice Walk will bring together groups of 12 to 15 people for an introduction to the reality of homelessness in the neighborhoods of Baltimore and a discussion around the solutions to the issue; and Best Friends Animal Society is collecting donations to the organization, including pet supplies, food and treats, will be collected and distributed to no-kill animal shelter partners in the Baltimore area.
When and Where: Blue Water Baltimore 1:30 – 5:00 p.m. on Saturday, July 1; Injustice Walks, several time blocks on Sunday, July 2. Best Friends Animal Society drop-offs take place in the Exhibit Hall.
Sunday Worship
Four talented preachers will lead the biennial gathering into moments of spirituality and worship. On Sunday, about 4,000 people will fill the hall for a community-wide worship, with UCC members coming from all parts of the region and country to take part in song, communion and prayer. The Rev. John C. Dorhauer, general minister and president of the UCC, is preaching; he's has invited seven friends to create a multi-voice, multi-media sermon that explores the UCC's mission. The service will also feature a choir of about 100 people.
When and where: 2:30 p.m. on Sunday, July 2, in the plenary hall
Words from Aaron Mair
The past president of the Sierra Club, Aaron Mair, will speak to Synod guests about the need to strengthen the environmental justice movement — and how progressive faith communities can support the effort. Mair brought three-plus decades of environmental activism, and 25 years as a Sierra Club volunteer leader, to his position as the Sierra Club's first African American president.
When and where: Approximately 10:40 a.m. on Monday, July 2, in the Plenary Hall
A Discussion with Glennon Doyle
Glennon Doyle is the New York Times bestselling author of Love Warrior, chosen as one of Oprah's Book Club picks for 2016, as well as author of the inspiring bestseller, Carry On, Warrior. She's participating in a moderated discussion on Saturday morning. Doyle is also the founder of Momastery, an online community where millions of readers meet weekly to experience her essays about faith, freedom, addiction, recovery, motherhood and serving the marginalized.
When and where: Approximately 9:15 a.m., Saturday, July 1, in the Plenary Hall
Building a Just World For All at the Synod Gala
The Rev. William Barber II, pastor of Greenleaf Christian Church (Disciples of Christ) is the featured keynote speaker for the General Synod Gala on Saturday evening. A highly-sought after speaker, Barber is the architect of the Forward Together Moral Movement that gained national acclaim with its Moral Monday protests at the North Carolina General Assembly in 2013. He, along with the Rev. Traci Blackmon, acting executive of UCC Justice and Witness Ministries, have criss-crossed the nation since last summer on a Moral Revival Tour underscoring the principles of love, justice and mercy for all.
When and where: The Gala is a ticketed event. Cocktails are at 5 p.m. Saturday, followed by dinner, with Barber's remarks at 6 p.m. in the Key Ballroom of the Hilton Hotel
Honoring John Deckenback, Maryland style
General Synod will honor the late Central Atlantic Conference Minister with a crab feast, by filling Eutaw Street for some serious fun – come crack open claws and share in food, fellowship and some fond memories of one of the UCC's justice champions.
Where and when: If you are registered for this optional dining event, the crab feast is at noon Monday, July 3, on Eutaw Street.
A March for Just Immigration
March with immigration reform advocates to the Baltimore Immigration Customs Enforcement Office to send a message — stop deportations and raids that separate families. The UCC's Collaborative on Immigration, which is coordinating the event, believes the church has a moral responsibility to confront unjust policies that wall off America, and abandon those in need contrary to our nation's values of fairness, unity and equality. Demonstrators will gather at the Pratt Street entrance of the convention center and march two blocks to the federal building square, where the office is located.
When and where: 1:30 p.m. on Monday, July 3, at the Baltimore ICE Office
Independence Day Fireworks
General Synod wraps up mid-day on Tuesday, July 4. That's because downtown Baltimore fills with people who want to watch the city's fireworks display for the Fourth of July. Just across from the Inner Harbor is Fort McHenry, the site of the Battle of Battle of Baltimore in the War of 1812, which inspired Francis Scott Key to write the poem that became the Star Spangled Banner.
When and where: Downtown Baltimore, Tuesday evening, July 4
---
Related News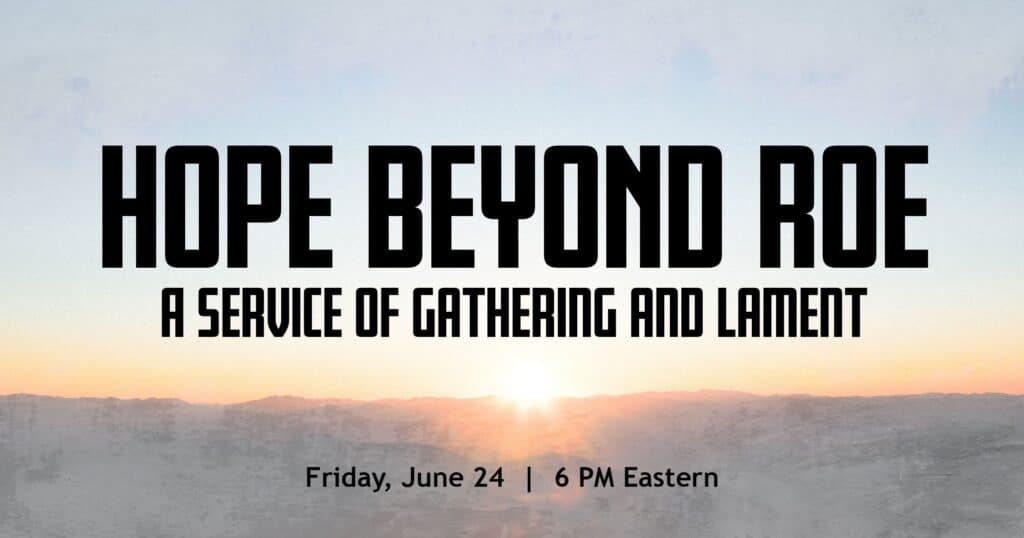 United Church of Christ people worshiped online "in disbelief, sorrow and resolve" June...
Read More