Resolutions on pattern of giving, financial support of AMA churches approved
Delegates to the United Church of Christ's General Synod 2017 made quick work of a pair of resolutions on Sunday evening. A resolution that moves the denomination past the current "Pattern of Giving" will allow for more modern fundraising approaches, best practices and current technology capabilities had 65 percent affirmation from the governing body's 737 voting delegates.
By a nearly unanimous vote (96 percent), delegates approved another resolution to provide enhanced support for churches and institutions founded as a result of the work of the American Missionary Association and current Afro Christian Churches affiliated with the UCC. The AMA, founded in 1846, sought to promote racial equality in the years following the Civil War by establishing schools and congregations for freed people.
The Pattern of Giving is an official policy, adopted in 1968 and later revised in 1984, specifying that congregations receive offerings, retain a majority to cover their costs, and then send along a percentage (known as Our Church's Wider Mission-Basic Support) to their conference office. Conferences then collect money sent by churches, and forward a percentage to the national setting.
"Financial giving is a part of our covenant," said Persephone Hall of the Connecticut Conference, chair of the committee that combined the two original resolutions submitted to General Synod. "A lot has changed in 33 years. Our current policy of giving no longer serves our needs."
With an overall decline in church giving, according to numbers published in the UCC Yearbook, the amount of money making its way from conferences to national offices has steadily dwindled by 55 percent from 1985 to 2015, from $12.9 million to $5.8 million.
The resolution, aimed at promoting a culture of giving throughout the wider church, charges the national setting of the UCC to build the next phase of fundraising across the wider church in partnership with conferences and congregations. The goal is for all UCC settings to participate by 2020.
The resolution on supporting AMA churches, submitted by Ministers for Racial, Social and Economic Justice (MRSEJ), committed General Synod to bringing the resources of church agencies, such as the Church Building and Loan Fund, the  UCC Insurance Board, the Pension Boards of the United Church of Christ, Local Church Ministries, and Justice and Witness Ministries, to the specified congregations.
Committee Chair Richard Edens, from the Southern Conference, retired senior pastor of the United Church of Chapel Hill, N.C., said, "Many of our historic African American congregations are struggling — too often in isolation from their covenantal brothers and sisters."
The resolution also encouraged all members and settings of the UCC to continue the denomination's historic anti-racism work by working with MRSEJ on such issues as racially motivated hatred, violence and actions, gerrymandering, voter disenfranchisement, police brutality and regressive public policies.
Sara Fitzgerald, a Synod newsroom volunteer and a member of Rock Spring Congregational United Church of Christ in Arlington, Va., contributed to this report
---
Related News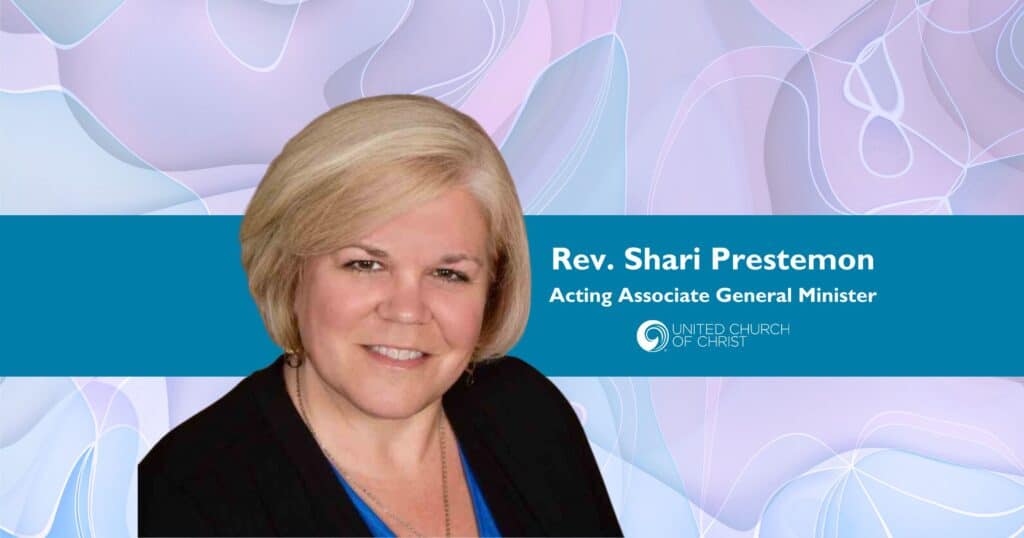 A new United Church of Christ national leader has been called. The UCC Board voted in a...
Read More