Late Conference Leader Honored at General Synod
Rev. Carolyn Roberts, wife of the late Rev. John Deckenback, looked over the large hall at the Baltimore Convention Center and announced the words she believed her late husband would have said to the delegates and visitors to the 31st General Synod of the United Church of Christ.
"Welcome to Baltimore, where we have a story to tell and where we know God is still speaking."
The Rev. John Deckenback passed away suddenly last July 19. His life and ministry has been celebrated many times during the past year by his family, his churches, and his colleagues.
This morning, the General Synod of the United Church of Christ honored the former conference minister of the Central Atlantic Conference.
"John was the spiritual leader and the chief executive of the Central Atlantic Conference (CAC)," said Jill White, chair of the Local Arrangements Committee and a member of Evangelical Reformed Church, Frederick, Md., where Deckenback was also a member. "John's work for the conference and national and global ministries of the church included tending to important church partnerships in Germany, South Africa, the Middle East and Colombia. He was also a leader in the public policy work of the church working on state and regional levels on a variety of issues." That work recently involved marriage equality and the abolition of the death penalty.
A video tribute featured images from Deckenback's life and ministry in the United Church of Christ, from his beginnings serving churches and conferences in the west to his call as CAC conference minister. Two years ago at the denomination's General Synod in Cleveland, Ohio, it was Deckenback who issued the invitation to the 2017 General Synod in Baltimore. While extending a "warm welcome" he noted that synod delegates and visitors will be reminded of the work the church still needs to do in our nation's cities. "Not far from where we will meet [in the city's Inner Harbor area] are the boarded-up and abandoned neighborhoods."
Rev. Roberts remembers "John saw Synod as a chance to remember our context and calling." A chance "to tell all anew the stories of United Church of Christ commitments to faith and to justice."
"John looked forward, not backward," she said. "The way we live our commitments to each of God's children is a direct extension of our love for God."
A native of Cresswell, N.J., Deckenback attended Whitworth College, Spokane, Wash., and the Pacific School of Religion, Berkeley, Calif. He served as associate minister of the Orinda (Calif.) Community Church and was on the staff of the Northern California Nevada Conference UCC prior to his call to conference ministry in Central Atlantic Conference.
The Saturday morning tribute was second of three honoring Deckenback during the denomination's General Synod. On Friday evening, Deckenback received the Avery D. Post Ecumenical Award, presented posthumously to his wife, Rev. Carolyn Roberts. 
Deckenback's work with numerous ecumenical partners began during his time with the Northern California Conference where he helped create an exchange program with the Soviet Peace Commission. Since then, he had been involved with many regional and global ecumenical outreach projects and provided leadership for churches and organizations within the Central Atlantic Conference to form additional ecumenical relationships of their own.
Synod guests will also celebrate Deckenback's love of his adopted Baltimore with a Crab Feast on Monday on Baltimore's Eutaw Street.
Tim Kershner, celebrating his 13 th Synod as a newsroom volunteer, is associate vice president of marketing & communication at Centenary College of Louisiana.
---
Related News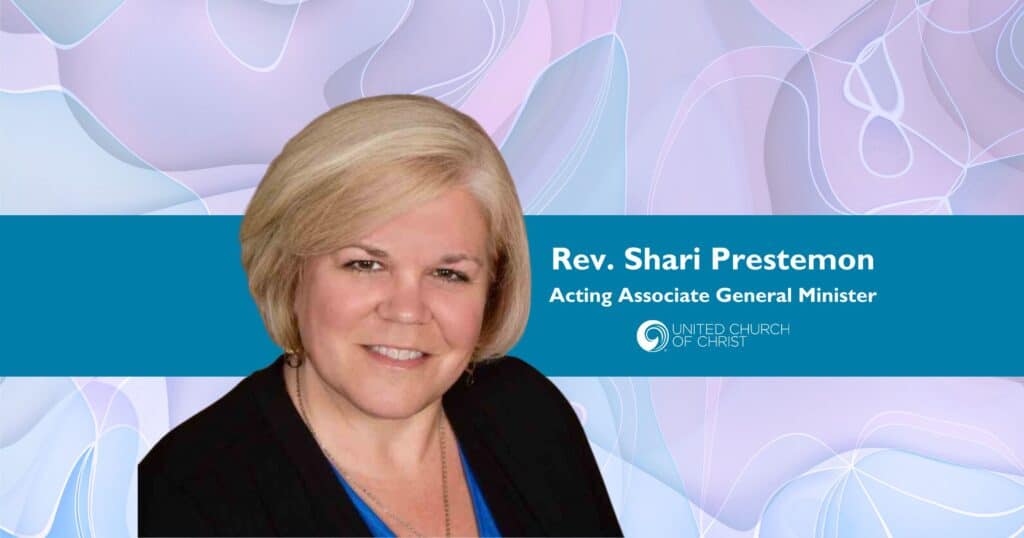 A new United Church of Christ national leader has been called. The UCC Board voted in a...
Read More