A learning experience on the streets of Baltimore
Every day as Helen Bodell goes to and from work as a chaplain at a Providence, R.I., hospital, she comes in contact with homeless people. She's never sure how to act or what to say.
Saturday, during General Synod 2017, she was able to ask two men who have experienced homelessness for their advice.
Bodell, a member of Newman Congregational Church in Rumford, R.I., was one of about 50 delegates and visitors who took part in an injustice walk, a service project that gave them an opportunity to learn more about homelessness in Baltimore.
Participants took a bus ride away from the well-appointed Convention Center and trendy Inner Harbor to a neighborhood that is home to a healthcare center for the homeless and several missions and shelters, including Earl's Place, which is run by United Ministries, a UCC CHHSM member.
At Earl's Place, Bodell asked the two guides – Damien and Jeff– both members of the Baltimore Area Faces of Homelessness Speakers Bureau, who led some of the walks – what to do when meeting a homeless person.
"Acknowledge them. Don't turn your head away," Jeff said. "The hardest part of being homeless is not feeling a part of the community. You can make someone's day, sometimes, by saying a simple hello."
Jeff said he doesn't recommend giving money to a homeless person, but said he will sometimes give them bus tokens or soft granola bars (dental care is not available to many who are disadvantaged).
Bodell also had a chance to chat with Bruce, a resident at Earl's Place, who was recovering from knee replacement surgery. Bruce said he had needed the surgery for a long time, but couldn't get it before moving into Earl's Place.
"I'm safe here. I can recuperate here," said Bruce, who is receiving temporary disability payments, a percentage of which he pays to Earl's for rent. "I don't have to worry about where I'm going to be. I don't have to worry about putting a roof over my head. If it wasn't for this place, where would I be? There is no way you could do this on the streets."
Bodell, who is a member in discernment, said she appreciated the learning experience provided by the injustice walks.
"It is very compelling that the Synod organizers recognized that we're here at this conference in a community that has a profound issue with homelessness," she said. "I have been struck by the graciousness of the people I've spoken with."
Tiffany Vail, a Synod newsroom volunteer, is Associate Conference Minister for Communications, serving three UCC Conferences of Southern New England-Connecticut, Massachusetts and Rhode Island.
---
Related News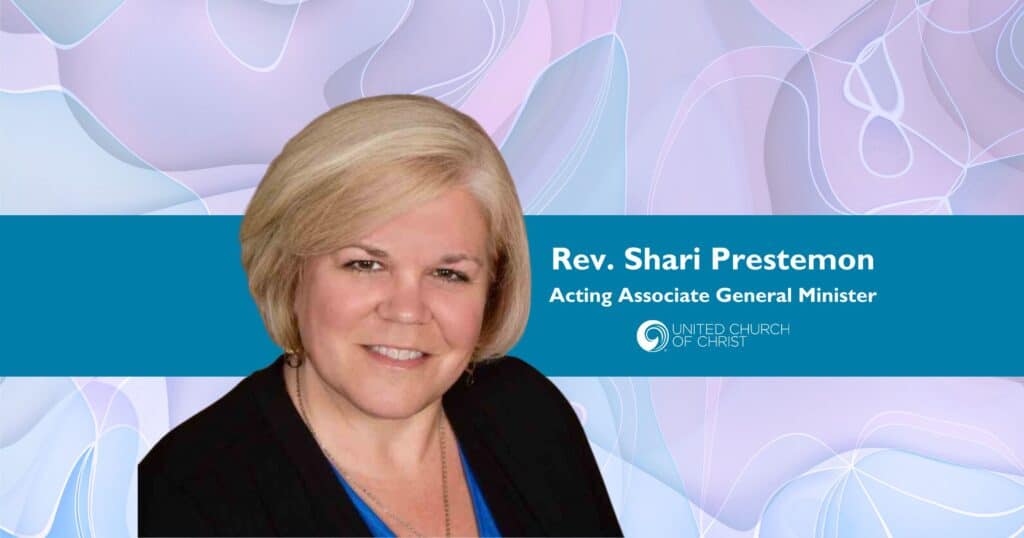 A new United Church of Christ national leader has been called. The UCC Board voted in a...
Read More