A conversation with Glennon Doyle
"People don't want shiny any more," bestselling author Glennon Doyle told General Synod 2017 in Baltimore Saturday morning. "They don't need perfect; they don't even need good. They just want real."
The author of "Love Warrior" and "Carry On, Warrior" joined Synod moderator Sue Artt on the stage of the Baltimore Convention Center for a conversation, which allowed Doyle to do what she does best — talk one-on-one with thousands of people at a time.
"We're in a world now where there's no such thing as truth. Scary, huh. Now it's blatant lies," she said, urging the United Church of Christ to skip the "church talk" and just "open our hearts" to each other.
"I won't be part of any church that won't have everyone else. The way people of power keep their power is to keep all the marginalized groups apart. We have been dis-membered, but we must re-member ourselves. We are one human family."
Doyle brought her message of embracing pain and avoiding the "easy buttons" to heal ourselves. "Before redemption, there's pain. I was afraid of pain my entire life. I dropped into addiction when I was 10 years old, and that led me to other hiding places."
She told the story of sitting, drunk and addicted, on the floor of her bathroom, looking at a positive pregnancy test, when she realized she was tired of being sick and broken. Her sister took her to first recovery meeting where she was instantly aware that "these are my people. These are the first honest people I've ever met."
Her husband's admission of unfaithfulness, she said, sent her back to the bathroom floor, and she had to do the hard work of recovery all over again, to sit in that "hot loneliness" of pain and wait for transformation. "We were made for pain. What we need to fear are the easy buttons."
Doyle said we make the same mistakes as parents. "We try to protect our children from the one thing that will make them the people we want them to be. We want to protect them from pain. We become experts in avoiding the fire, but we ought to want to raise citizens who run to the fire. We want to raise the fire crew."
Purpose and connection, she said, are all that any of us are seeking. "We need to find the people doing the healing work, and there we will find our tribe."
She described Jesus ("I worship the guy!") as the prime example of one who walked right to his moment of pain. There at the Last Supper with the disciples, she said, he has this one friend who hasn't figured it out. "Peter tells him he doesn't have to die. He offers the easy button, but Jesus knows the pain is meant for him. Without the crucifixion, there is no resurrection. The good news is that the one we follow was willing to lose his life to follow the call of love."
Doyle's church home is Naples United Church of Christ, in Naples, Fla. She said she knew she was where she needed to be when she first heard the pastor refer to God as "she." "There's something so humanizing about that. Now I have a place to come home to. Everyone loves us through all our messiness."
She admitted that she's been late to the cause of injustice. Doyle told a story of her daughter asking if she marched with Martin Luther King Jr. Her older daughter was the truth-teller, replying that "we wouldn't have been marching then because we aren't marching now."
"It took us to be personally affected for us to show up for justice," she said. "We're here now, but we are so damn sorry it took us so long."
Micki Carter, celebrating her 14th General Synod as a newsroom volunteer, is a journalist based in California.
---
Related News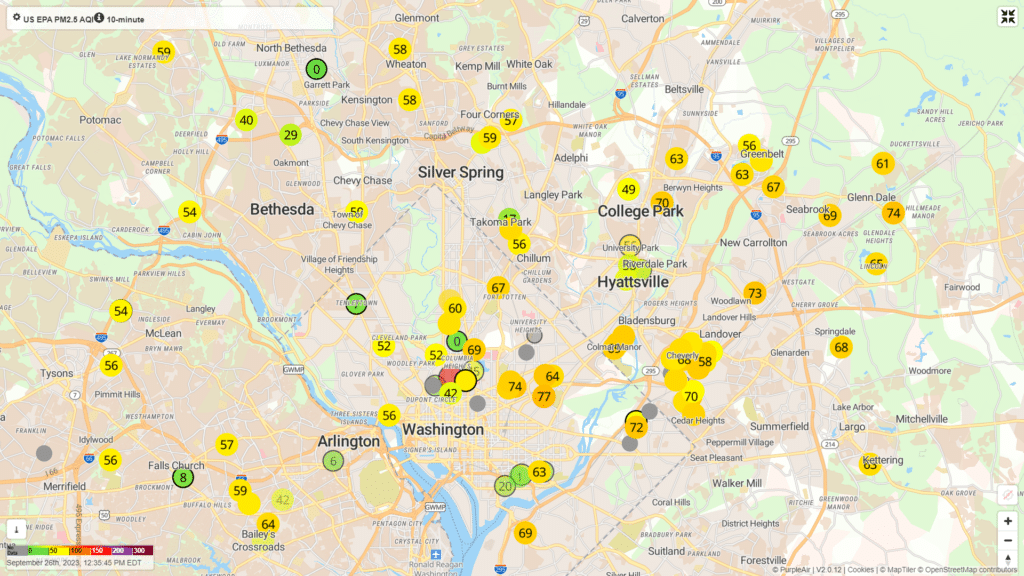 This summer, the United States experienced some of the worst days for wildfire pollution in...
Read More