Goodwin elected first Executive Conference Minister in UCC Southern New England Conference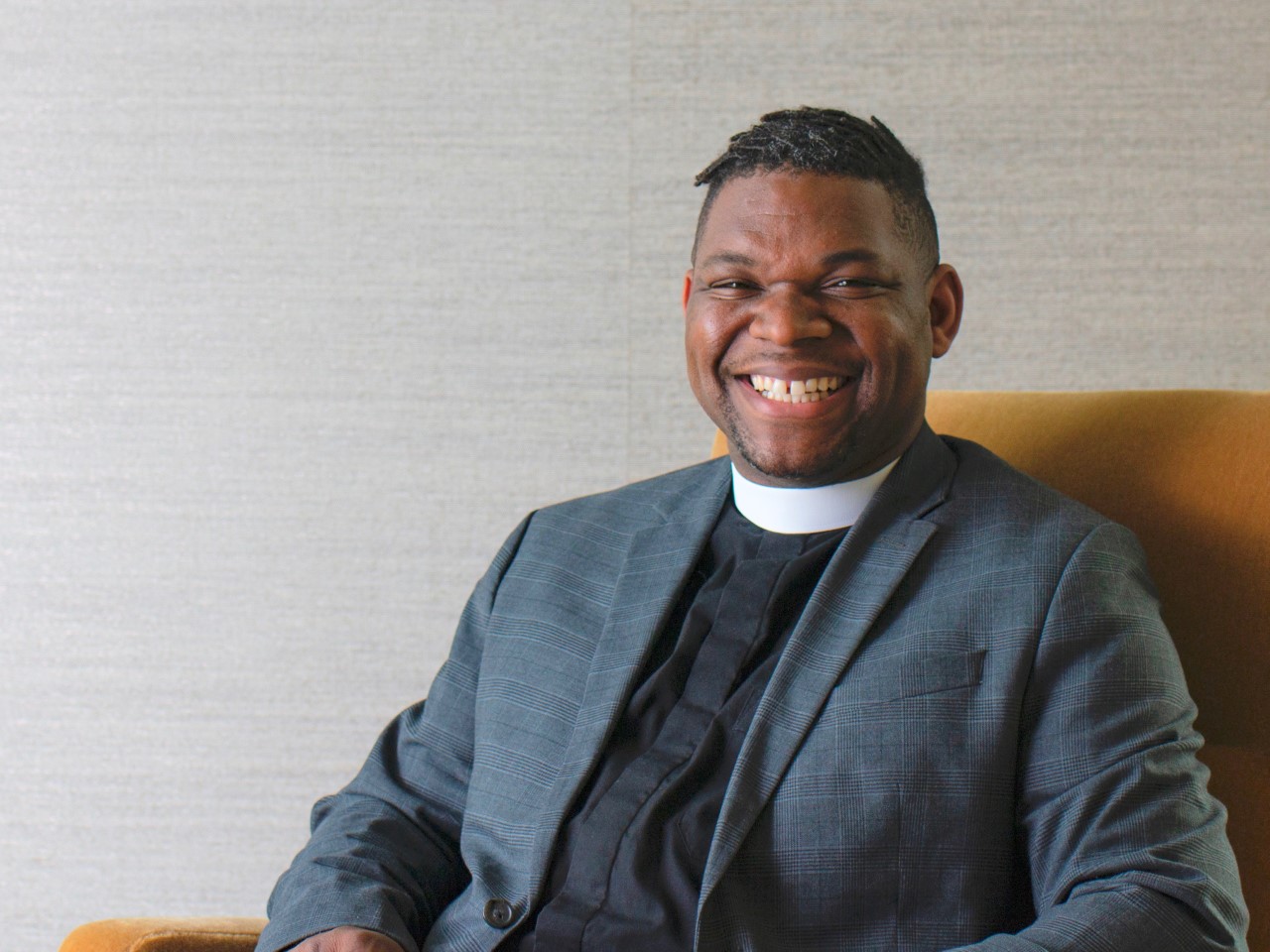 The Rev. Darrell Goodwin – an LGBTQ African-American UCC pastor with experience in a variety of church settings – was elected as the first Executive Conference Minister of the new Southern New England Conference by an overwhelming margin at its Annual Meeting on Sept. 26.
Goodwin currently serves the Iowa, Nebraska, and South Dakota Conferences as an Associate Conference Minister. He has founded a church, directed a UCC Pension Board vitality initiative, and has served in a variety of roles in higher education settings. (Read more about him here)
Before the vote – which was 98 percent in favor – Goodwin opened his remarks by singing the words, "I will do a new thing in you… whatever you ask for, whatever you pray for, nothing shall be denied sayeth the Lord," and he asked participants to listen closely to the words and make it applicable to themselves.
Because he usually likes to start conversations with the question, "where are you from?," he spent a majority of his sermon telling the attendees just that, revealing the influence of his family members and his church background which helped form him, how he discerned the position, and how he arrived at the decision to apply.
He hoped that by accepting this position (if the vote passed), his "nephew, and other brown little boys and girls, and other people who are born into this world but do not feel part of what people consider to be the majority," that they also might see the prophetic wisdom of the Southern New England Conference and say "yes God, I too can be whoever you are calling me to be."
"Might we set this church and this world on fire," Goodwin said. "Might we be what people were afraid we might be. Might we make the church more uncomfortable than it's ever been. Might we press in the ways the church was not yet ready for us to press, but as a result more of God's people are welcome to this table."
Later in the meeting, attendees were invited to submit questions of Goodwin.
Charles Simonson (Amicable Congregational UCC, Tiverton, R.I.) asked Goodwin to explain his call to ministry and how it was revealed to him. 
He responded that as a little boy, he wanted to preach along with the pastor. As a teen, he would go to his room, write down sermon topics, and tape sermons of himself and then ask his grandmother to listen to them and rate them. At 15 years old, he told his pastor that he thought he was being called to minister. His pastor replied that he had been waiting for Goodwin to say it. Goodwin knew at that moment that not only had his faith community recognized something, but he was now catching up to them because they had already called it into being.
Connor Filkins (Center Congregational Church of Meriden, Conn.) wondered about the ways Goodwin could see God being revealed in the present and future Southern New England Conference. Goodwin explained that he believes there are four main ways: generosity, revitalization, outreach, and wonder. 
"My moniker for this tenure, would be 'Grow with Us'," Goodwin said, and then explained that he did not mean just by numbers counted in the pews, but by reaching beyond the four walls of the churches. "It will be articulating the ministry of generosity, within the context of each and every one of our local communities. So much so, that when people think about the heartbeat of that town, or city, or neighborhood, they're thinking about the Southern New England Conference embodied in the local church ministries." He invited members to think about revitalization, partnership, and outreach to those that we have failed to see in the past and to wonder what God is calling us to do, "through us, with us, and in us."
Other questions revolved around the growing number of authorized ministers who have taken a non-seminary education path to ministry, the climate crisis, the ministry of spiritual direction, Goodwin's doctoral ministry project, how he will visit all the churches in the new Conference, and how he will 'midwife' the vision of the Conference.
Later in the meeting, Rev. Chontell Washington of the Executive Conference Search committee made a motion to elect Goodwin to the Executive Conference Minister position. Moderator Ian Tosh instructed everyone to cast their vote, and when he was approved, virtual fireworks splashed on the screen. Goodwin will start on January 1, 2021.
Marlene Gasdia-Cochrane is the Spotlight and Publications Editor for the Southern New England Conference, United Church of Christ.
---
Related News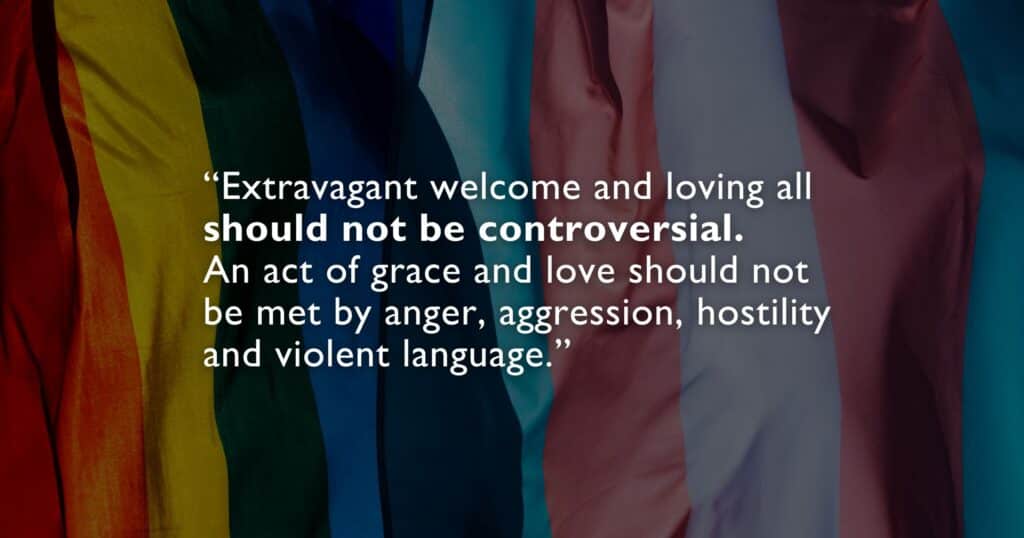 The United Church of Christ National Officers and the Conference Minister of the South Central...
Read More