GMP nominee Thompson will deliver keynote sermon during Heidelberg's commencement weekend
United Church of Christ-affiliated Heidelberg University will feature a UCC leader at its May 13 baccalaureate service.
The Rev. Karen Georgia Thompson — Associate General Minister for Wider Church Ministries and candidate up for election as the denomination's next General Minister and President — will preach during the interfaith event, which kicks off the university's commencement festivities.
Heidelberg also will present Thompson with an honorary doctorate.
"I think for those colleges and universities that are historically connected to the United Church of Christ, it is important for leadership to be connected in these kinds of ways," she said.
The university likewise values its UCC roots.
"Out of a deep respect for the Rev. Dr. Thompson's leadership and service to the United Church of Christ — as well as to the larger faith communities — we wanted to hear her voice to our graduates and the greater university community," said the Rev. Paul Stark, Heidelberg's chaplain and director of religious life and civic engagement.
Heidelberg's UCC roots
The school was founded in 1850 by members of the German Reformed Church tradition. Through the merging of the modern UCC, it has maintained this connection in three different centuries.
"Heidelberg University continues to affirm its relationship with the United Church of Christ and its service of all persons," Stark said, noting that Heidelberg offers scholarships to UCC members and children of UCC clergy.
"In keeping with its historic affiliation with the United Church of Christ, students, faculty and staff and the board of trustees work together to understand and respect diverse cultures, religions and lifestyles," reads its educational philosophy and values statement.
Although many institutions of higher education have religious backgrounds, that historical context is not as evident now, Thompson explained.
"In the past, I think that there was a much deeper and more obvious connection between colleges and universities and denominations," she said. "And over the years that has changed."
Denominations are not funding higher education the way they used to, Thompson said: "We just don't have the resources that we used to for that kind of engagement."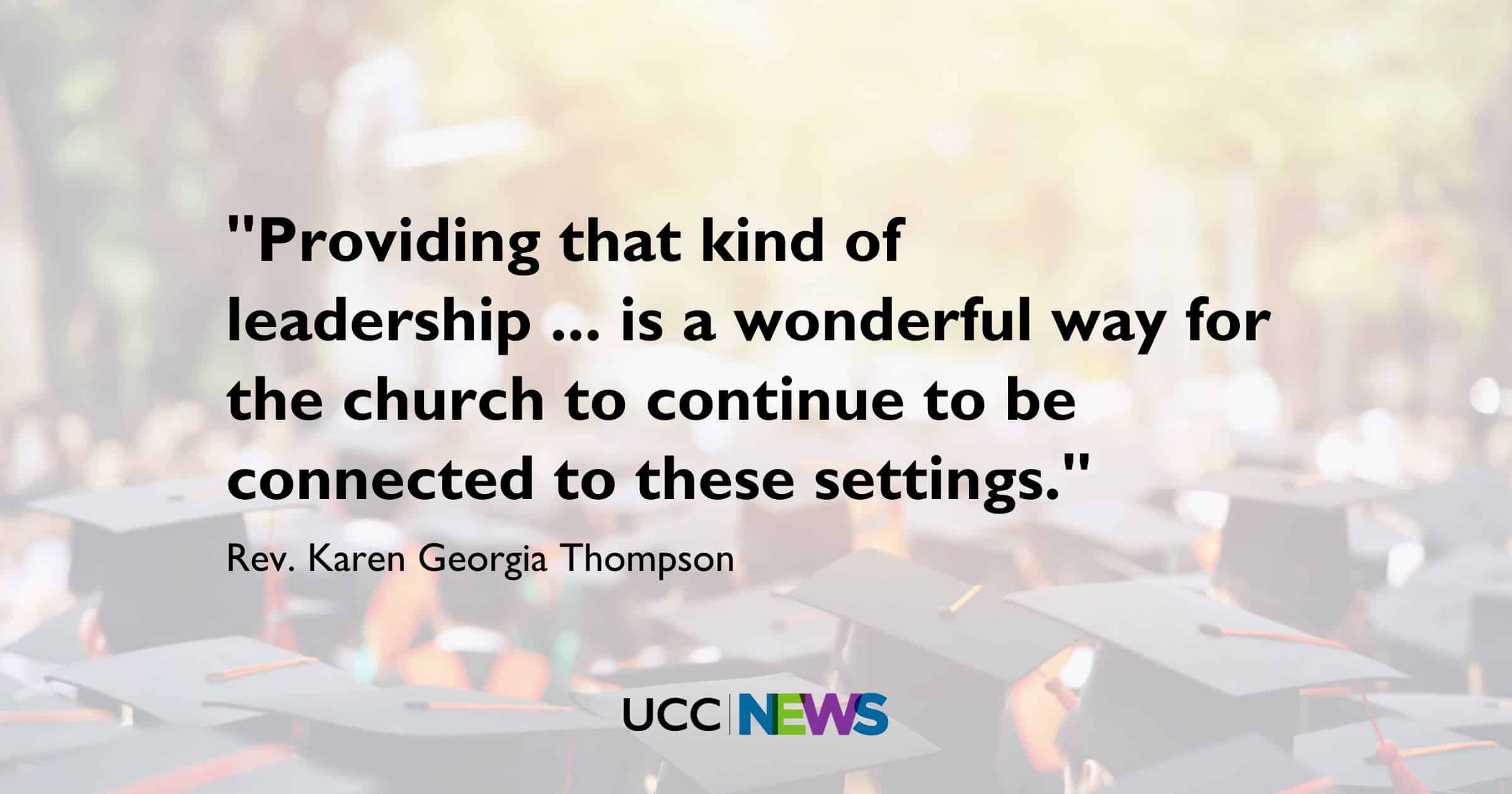 That's true for other Christian churches, not just the UCC, she added. Which is why Heidelberg's invitation comes as such an honor.
"For Heidelberg to continue to make these kinds of connections is important, and it's important for us because I think this is a part of our heritage and legacy that we're losing with time," Thompson said.
Building relationships
Last year, Heartland Conference Minister the Rev. Dave Long-Higgins preached for the university's baccalaureate service. Besides the general UCC relationship, another more personal connection comes through Long-Higgins' spouse, the Rev. Beth Long-Higgins, who serves as a trustee of Heidelberg University.
Stark said that choosing Thompson for this year's keynote sermon came at Beth's recommendation. Thompson pointed to the importance of such relationships in maintaining the deep association between Heidelberg and the UCC.
"Providing that kind of leadership from the national setting or from the Conference — as was the case with Dave — I think is a wonderful way for the church to continue to be connected to these settings," she said.
In her address, Thompson particularly wants to speak to the new Heidelberg graduates in the richness of their own backgrounds and beliefs.
"I want to bring a word in that setting that is spiritually encouraging. It is an interfaith service," she said, adding that she will "think intentionally about text from Hebrew scripture, from the Quran and from the Gospels."
Students from these traditions will read excerpts from those sacred texts. For Thompson, Heidelberg's commencement highlights the potential and hope of the next generation.
"I want to come from a standpoint of being encouraging, being uplifting," she said. "And as these students go out, they'll take a degree with them, but I also want to talk about the possibility of their impact on the world. Whether its liberal arts, business, anything, I think every student has the possibility to change the world."
---
Content on ucc.org is copyrighted by the National Setting of the United Church of Christ and may be only shared according to the guidelines outlined here.
---
Related News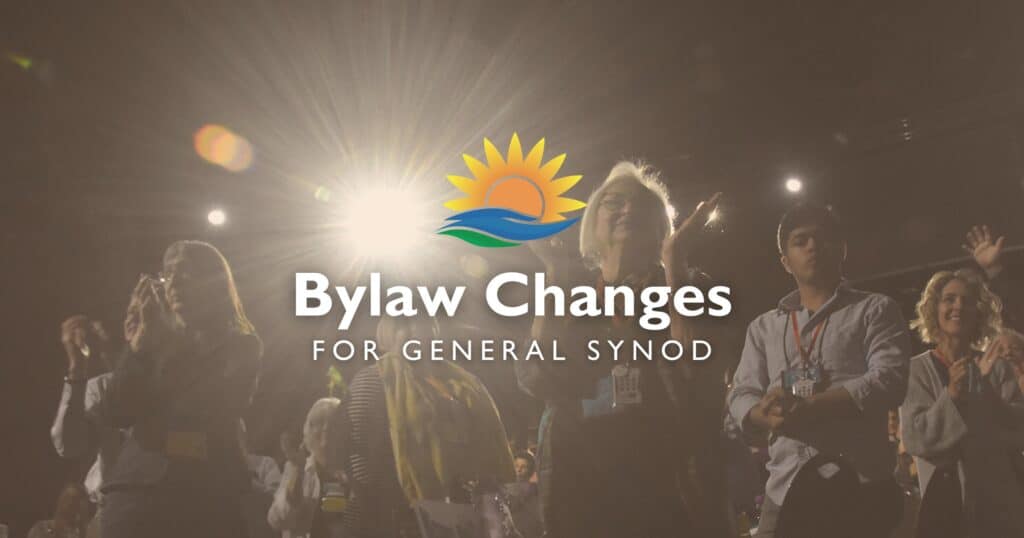 If delegates of the United Church of Christ pass a series of bylaw changes at this summer's...
Read More