Global H.O.P.E. grants boost restart of UCC Service Learning for young adults
Diversity characterizes the assignments envisioned by eight recipients of one-time booster grants to revive United Church of Christ Service Learning ministries. The goal is to empower program leaders to re-engage young adults in ministries of service following the COVID-19 hiatus.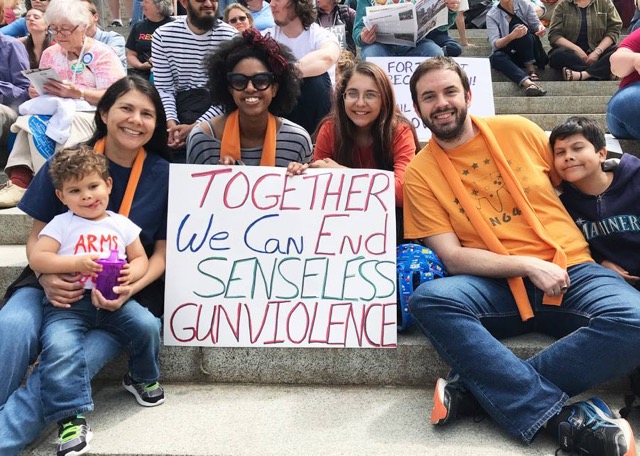 UCC Wider Church Ministries' Global H.O.P.E. team approved the grants, all between $2,500 and $5,000. Offered by the team's Volunteer Ministries, grants are for 2022-23 implementation. Grantees also will be served by a virtual monthly "Leaders' Circle" meeting to re-establish capacity.
"Young Adult Leadership Development through Volunteer Ministries is a rich tradition of the United Church of Christ, but in the flurry of the pandemic those programs simply couldn't operate," said the Rev. Elena Larssen, Minister for Volunteer Engagement.
"Thankfully, our Booster Grant program has served its goal: to help the UCC put Young Adult Leadership Development back online in eight local settings. In some of the most diverse settings in the UCC, Service Learning will now be available to a cohort of young adults ready to make an impact and enrich their professional development whether they are called to facility management, farming, activism, health and human services, or the arts. It's a gift to see the church getting back to service and volunteerism."
Summer fellowship recipients are:
Back Bay Mission, Biloxi, Miss., where the fellow will work with the unsheltered and people living in poverty.
Camp Fowler, Lake Pleasant, N.Y., where the fellow will lead engagement on sustainability and be responsible for the garden, including the chickens, produce and compost.
Shannondale, Salem, Mo., where a fellow will tell Shannondale's story, so that the Nature Center becomes a resource for learning about rural poverty in the Ozarks and the economic justice emphasis of Shannondale's ministry.
Academic year fellowship recipients are:
Coral Gables (Fla.) Congregational UCC, where two fellows will engage interns in service and advocacy in the church and community.
St. Stephens Bethlehem UCC, Buffalo, N.Y., to build a hub to rescue and deliver food to pantries and soup kitchens that need it. The staffing plan includes hiring a recently resettled Afghan refugee/SIV.
Keystone UCC Jubilee, the Justice Leadership Program in the Pacific Northwest Conference, Seattle, Wash. The fellow will build Jubilee experience as an online gathering of individuals from many locations.
N‐Sid‐Sen Camp & Retreat Center Harrison, Idaho, received two fellowships totaling $7,500 to employ two fellows, one for summer 2022 and one for the academic year. They will bring consistency to the camp curriculum while leaving space for creativity from event directors.